Keep freight moving
Shippers know the dynamic nature of freight can test their supply chain at any moment. Schneider FreightPower is an online marketplace that gives you complete freight management by allowing you to instantly quote, book and track shipments. Schneider has one of North America's largest trailer pools and a network of 36,000 prequalified, top-tier truckload and less-than-truckload carriers all held to Schneider's rigorous performance and safety standards. This 24/7 access will help shippers overcome capacity surges and allow them to navigate hard-to-service markets.
Coupled with Schneider's advanced supply chain analytics, shippers will get personalized expertise and real results to strengthen their businesses. Shippers can move freight confidently, knowing their business and reputation is backed by a trusted carrier.
Schneider FreightPower expands a business's scale, network and technology capabilities. Move freight more quickly and effectively than ever before with instant access to the tools needed most for seamless freight management.
Quote
Get an instant quote for Brokerage Less-Than-Truckload (LTL) and Truckload freight, available when you need it, 24/7.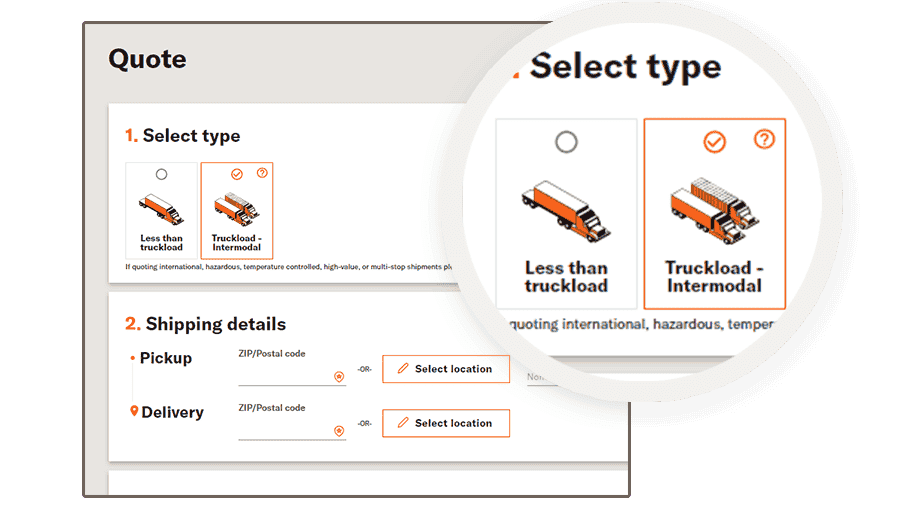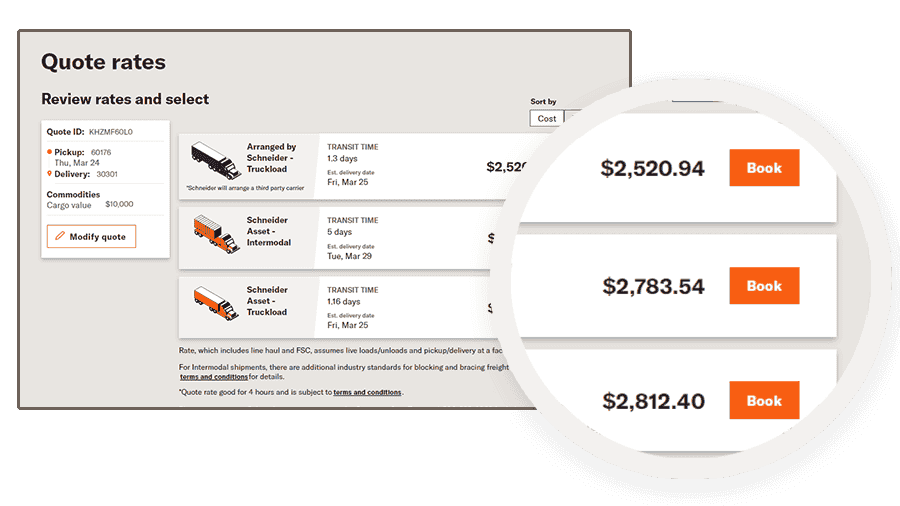 Book
Instantly book Brokerage LTL and Truckload freight and eliminate time spent negotiating.
Track
Know where freight is at all times with real-time updates for all loads (available for all Schneider service offerings except dray).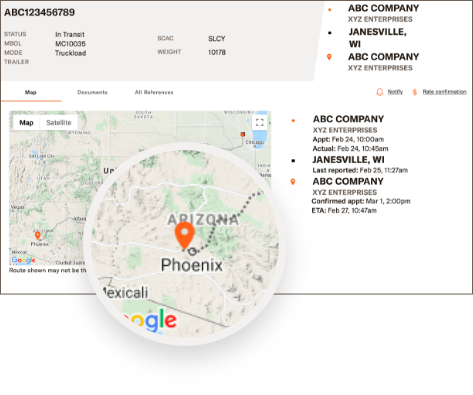 More freight to move coming soon
This is just the beginning. Van Truckload and Intermodal loads will be able to harness the power of FreightPower soon.
FreightPower has more features that help shippers manage freight on and off the road
On-demand access
to all shipping documents in one place.
Develop customized reports
for ongoing supply chain management.
Create order notifications
Receive push notifications
for stop level events and shipment status.
Save and modify order favorites
including locations, commodities and contacts.
Two ways to harness the power of FreightPower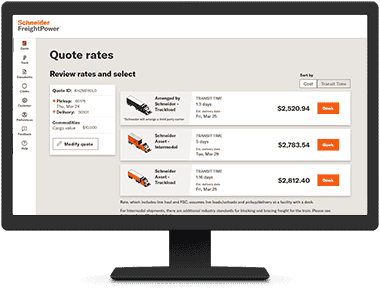 Portal
Shippers interested in FreightPower can register for an account. Once an account has been created, they receive instant access to quoting and booking Brokerage LTL and Truckload freight and managing all loads.
API
An API (application programming interface) enables shippers to connect two systems together for seamless data transmission. Larger shippers with a qualified TMS (transportation management system) can be connected. The API instantly greenlights freight, increasing efficiency by eliminating up to two hours of wait time.
Move more — confidently
Schneider has over 85 years of serving customers with excellence and innovation. Putting its four core values — excellence, integrity, safety and respect — to work every day, Schneider delivers on what matters most. Industry-leading innovation, flexible solutions, reliability and exceptional service mean that shippers get the service they deserve from a transportation provider that can deliver.
FAQs
If you have questions, we have answers
Get set up with the help of Schneider FreightPower today
Schneider's team of experts is here to help you get started using FreightPower so you can get back to focusing on growing your business.
Register now
Contact us
Testing - Article
Testing - Article Sub