Our China logistics expertise will keep your supply chain moving
No one meets the demands of international companies like Schneider. Backed by robust technology and experienced local representation of more than 10 years, Schneider provides the logistics expertise you need in China.
Schneider's presence in China
Over 500 associates in 26 operating centers to ensure we deliver as promised to over 1,000 locations in more than 300 cities.
2,000+ carrier relationships, with access to eight distribution centers and two million square feet of cross-dock facilities and China warehousing.
State-of-the-art transport management system (TMS) and warehouse management system (WMS) solutions.
A 4A Grade Logistics Enterprise License with ISO 9001, ISO 14001 and RSQAS certifications, to provide the performance and accounting data you need.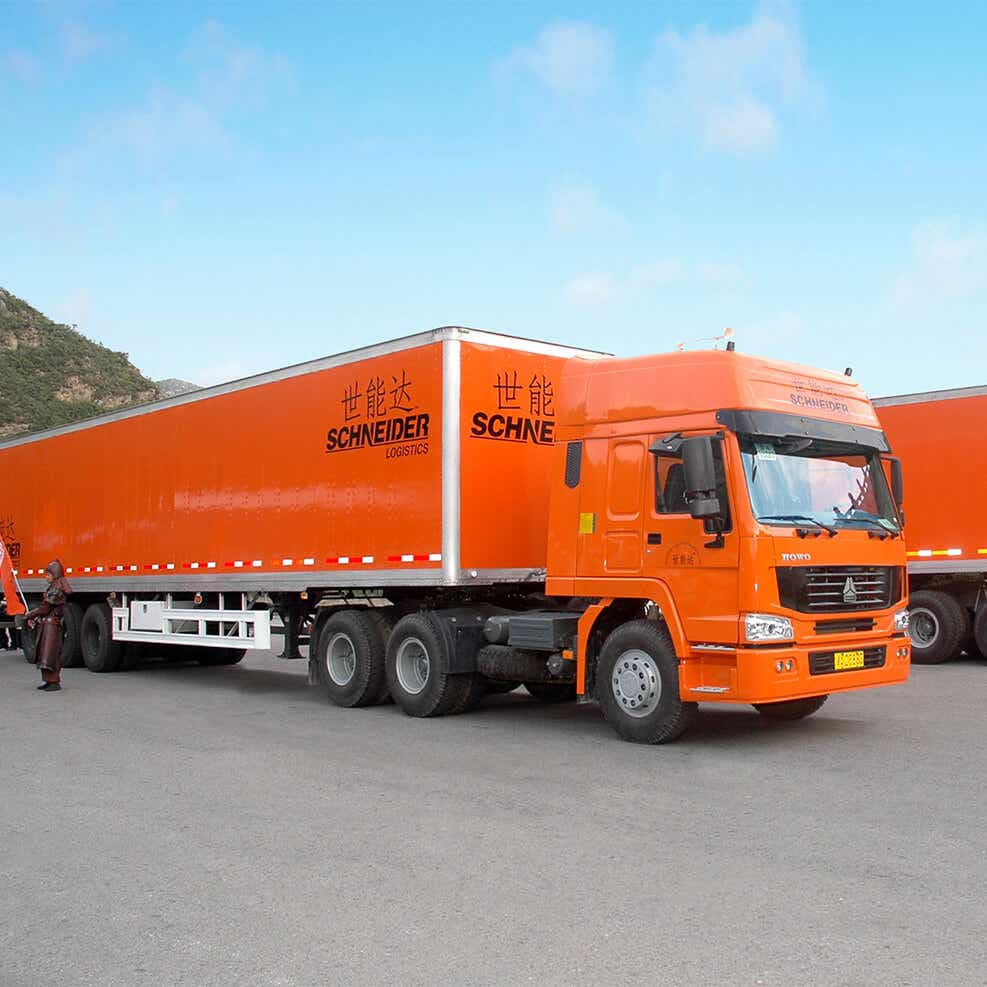 Let's talk about your cross-border and international supply chain needs
We have the solutions and services you're looking for.
Let's work together to optimize your supply chain.
Get a quote
Let's talk