Shipper | Market updates 1.5 min. read
Market Data: A deceleration in demand
If you've been following our data over the last couple years, you'll notice a refresh in 2023! The market has been evolving, and our data is evolving with it. We hope that these new data points help you to stay informed on what's going on in the market to help you make the best decisions possible in your organization.
Demand is down but growth continues to be positive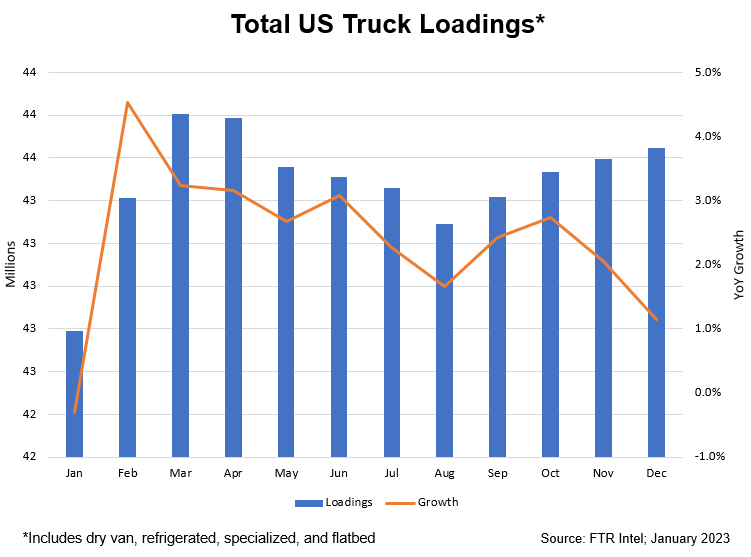 Rapid deceleration of demand was seen beginning in the 4th quarter of 2022. Despite deceleration, growth continued to be positive, which aligns with data from the U.S. ISM Purchasing Managers Index, indicating that consumers are slowly shifting back from purchasing goods to services.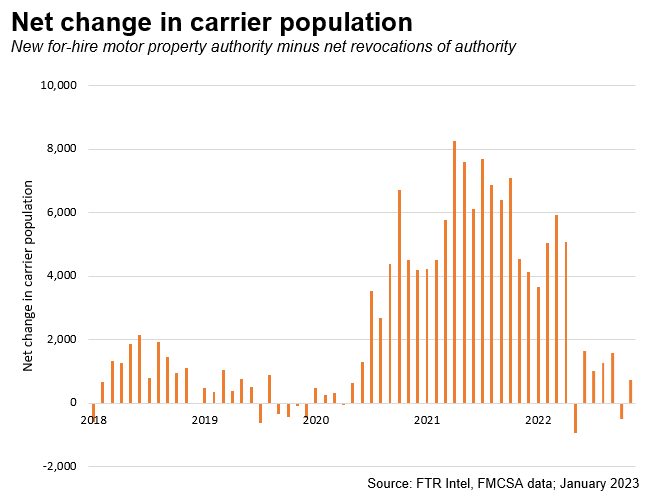 The for-hire carrier population remains elevated above historical levels due to the duration of the strong freight market beginning in 2020, however early signs of attrition were apparent in 2022.
What does this mean for shippers?
Smaller carriers have been starting to leave the market. Working with larger carriers with more resources, drivers, and a broader network provides more resiliency to shipper's supply chains.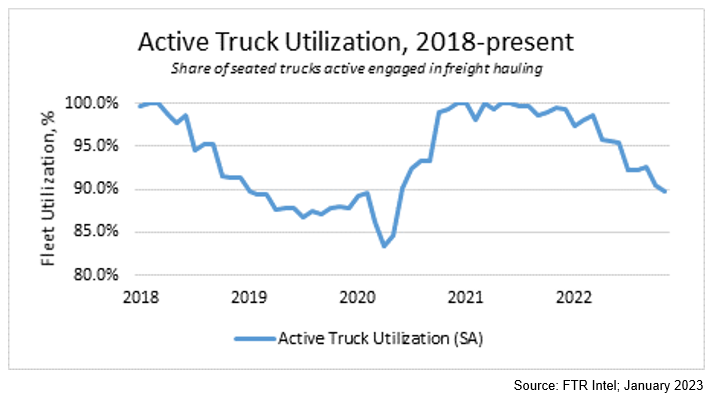 Active truck utilization spiked to 100% in late 2020 and remained at high levels throughout 2021.
Starting in 2nd quarter of 2022, utilization has come down again to levels comparable to early 2019.
This downward movement of truck utilization implies that equipment is not being used to its full potential, an indicator for both shippers and carriers to monitor closely.
Learn what tactics you can use to increase utilization, here.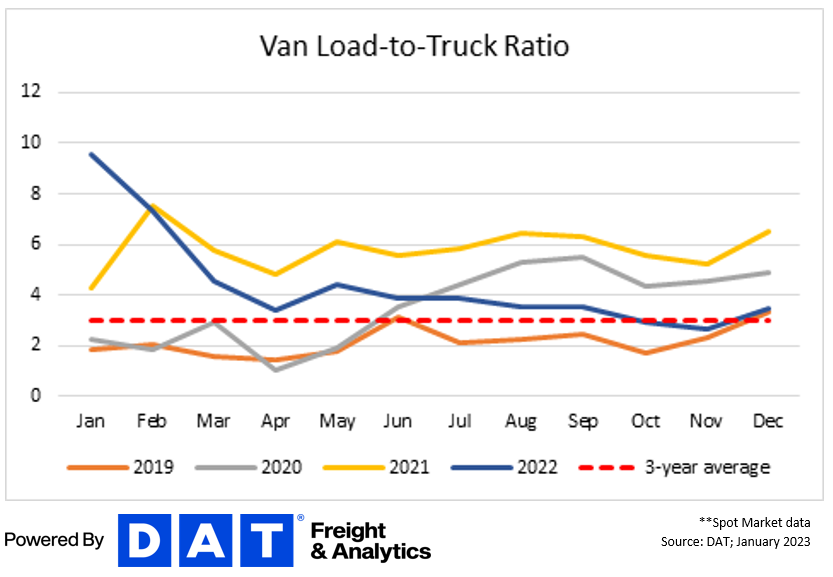 There has been a steady moderation in the load-to-van ratio throughout 2022, moving below the 3-year average beginning in the 4th quarter.
About the Transportation Market Update
Schneider publishes this regular transportation market update to keep you informed of freight market conditions, supply and demand influencers, and disruptions that may impact your supply chain.
This Market Review Update is intended to provide you with high-level macroeconomic and general industry data that may be relevant to your business. This update should not be used for any other purpose. This update does not state or imply anything about Schneider's performance, results, operations, strategy, projections or plans. The purpose of this update is to relay statistical and relevant facts from various industry professionals. This update does not predict or forecast any economic or industry outcome or results. This update has been prepared on the basis of information made available by third parties; Schneider has not attempted to independently verify any such third-party information.
This report focuses overviews the Transportation Market. View the Market Update focusing on Mexico transportation here.
For the latest information on hurricane season and the impacts on supply chains, please see our weather-advisory page.
Drive your business forward
Sign up to receive our industry leading newsletter with case studies and insights you can put to use for your business.