Weather advisory updates
Impacts to freight network
Network capacity after a storm may be localized initially, but longer-term impacts are nationwide
Please keep in mind that because of these widespread storms, inbound shipments are affected across the nation – even in areas where weather may not be an issue.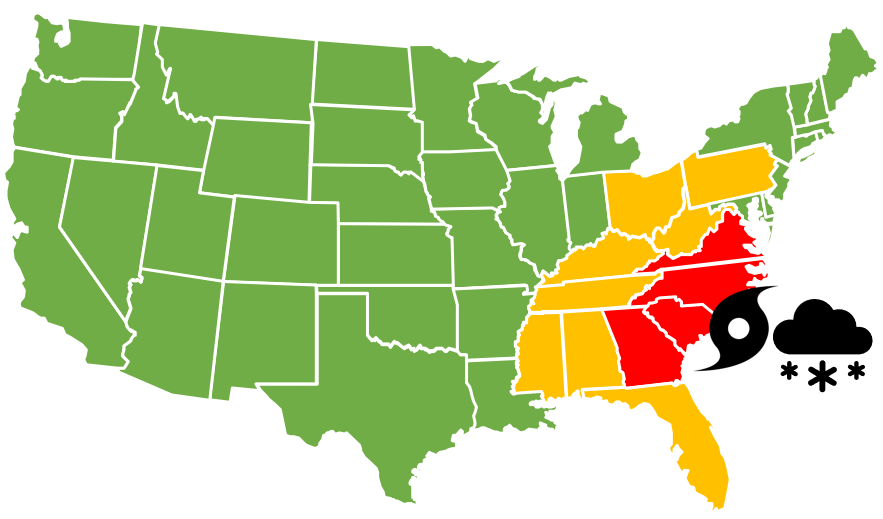 Day 0 – Inbound planning begins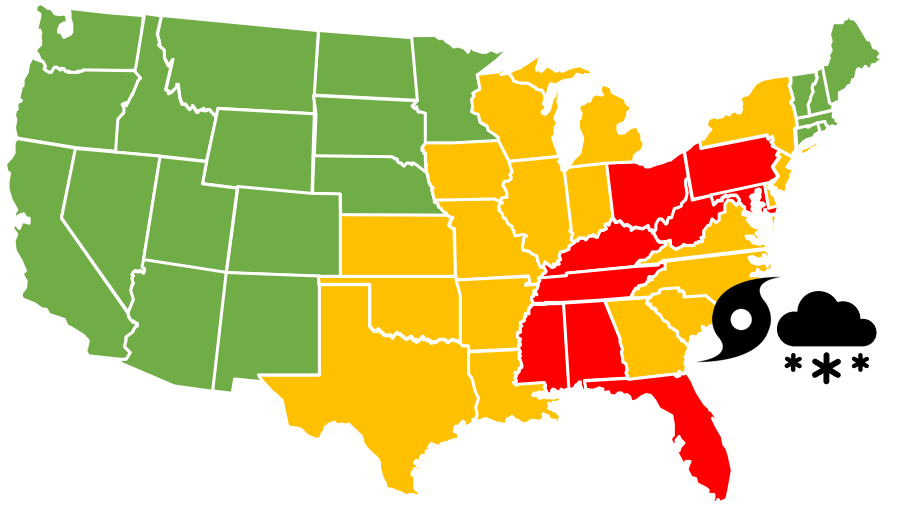 Day 7 – Capacity surges to affected areas, reducing capacity in region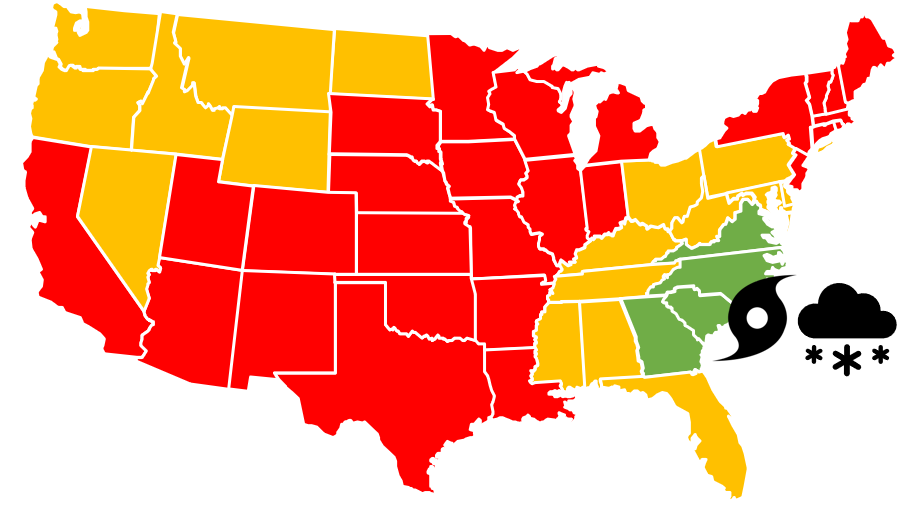 Day 15 – Scarcity spreads farther…
With 85+ weather seasons behind us, Schneider has the network and experience to weather the storm.
News and weather-related shipper resources
Schneider truckload for your transportation needs
We have the solutions and services you're looking for.
Let's work together.
Get a quote
Let's talk