Weather advisory updates
Impacts to freight network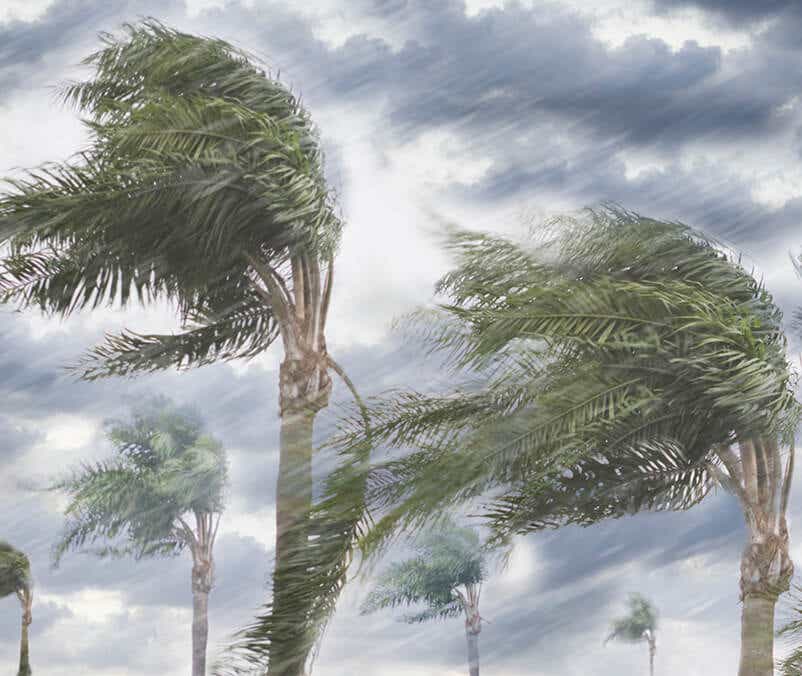 Hurricane Ian
Update: 9/27/22
We are tracking Hurricane Ian in the Gulf of Mexico. Forecasters expect the storm to make landfall in Florida Wednesday. Schneider's #1 Core Value is Safety. As the storm path develops, we have a team preparing and closely monitoring the weather. We are coordinating with drivers and associates to ensure their safety.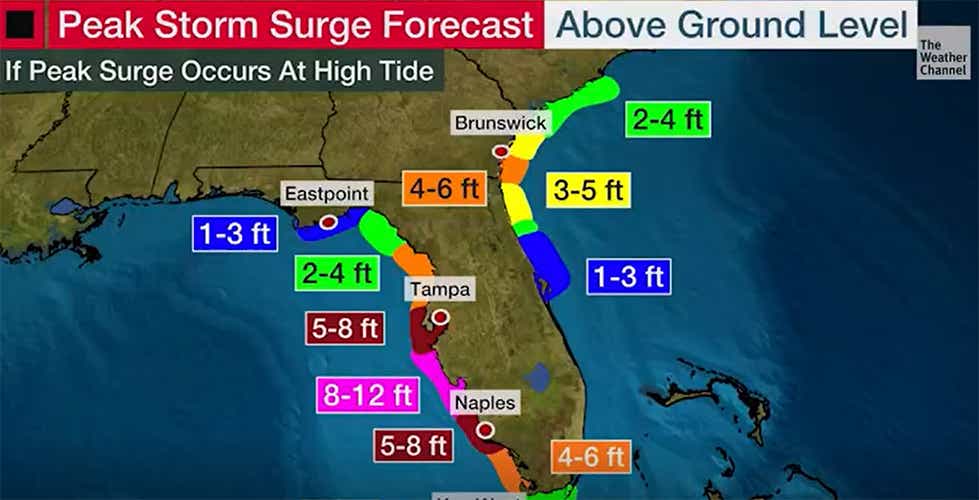 We are also working to meet the needs of our customers.
If there is a delay or disruption in shipment, Schneider will communicate with you directly.
If you are planning any contingencies such as facility closures or adjusting freight pick up or delivery dates/times, please contact your Schneider representative with those details.
With 85+ weather seasons behind us, Schneider has the network and experience to weather the storm. We will continue to keep your freight moving as quickly and safely as possible. If you have any questions, please work directly with your Schneider representative.
Please continue to monitor this page for updates.
2022 Weather
Network capacity after a storm may be localized initially, but longer-term impacts are nationwide
Please keep in mind that because of these widespread storms, inbound shipments are affected across the nation – even in areas where weather may not be an issue.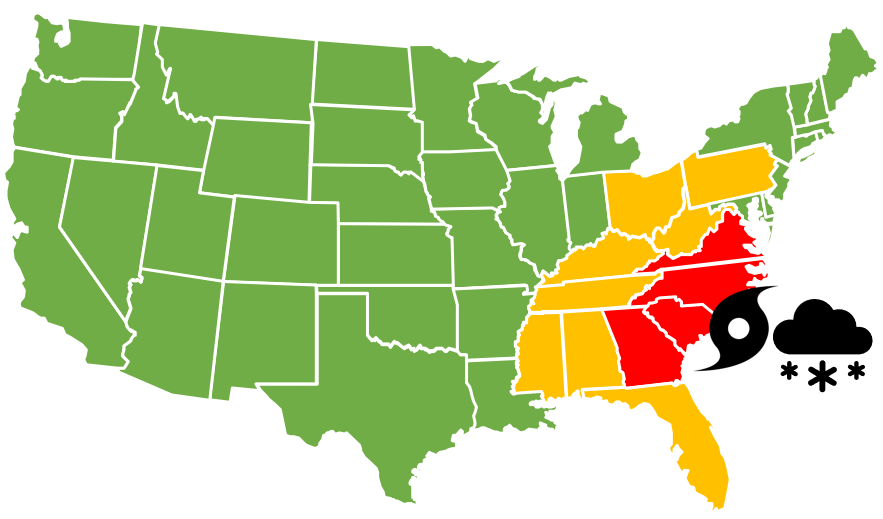 Day 0 – Inbound planning begins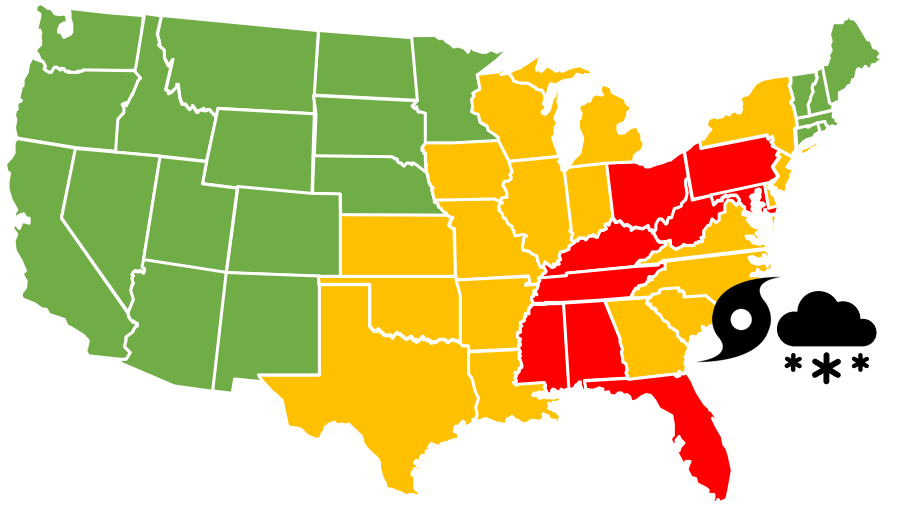 Day 7 – Capacity surges to affected areas, reducing capacity in region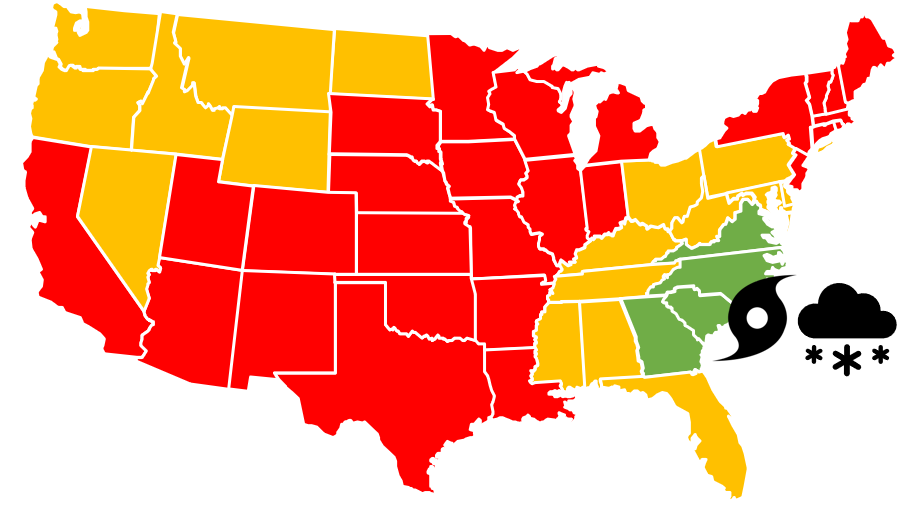 Day 15 – Scarcity spreads farther…
News and weather-related shipper resources
Schneider truckload for your transportation needs
We have the solutions and services you're looking for.
Let's work together.
Get a quote
Let's talk