Schneider celebrates millions of safe driving miles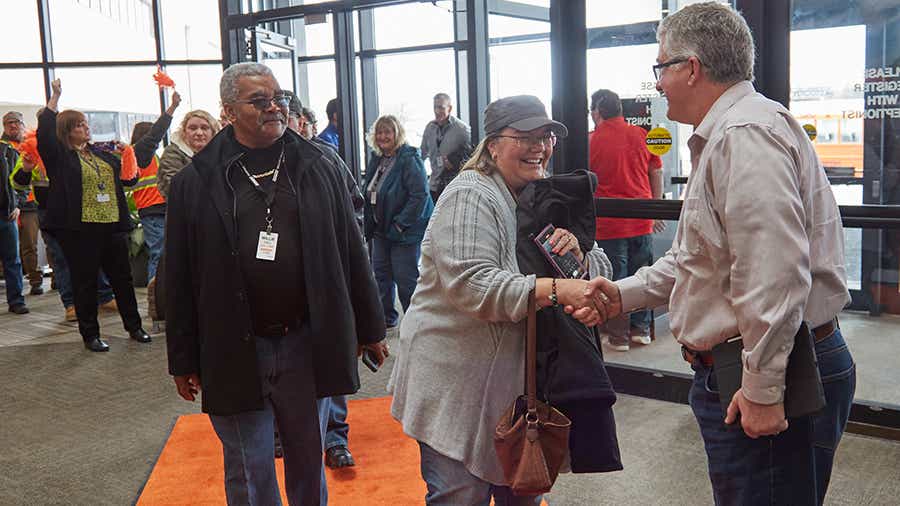 A celebration that was millions of miles in the making took place at Schneider HQ on Friday. Schneider honored drivers who reached remarkable career milestones, achieving three million safe miles or 20 years of consecutive safe driving, by inducting them into the Schneider Haul of Fame.
Thirty-five drivers were inducted during an event at the company's Green Bay headquarters. Schneider has approximately 400 drivers who hold this commendable designation.
Company associates cheered as drivers entered the building and there was a special 'Sound the Horn', the company's long-standing tradition for celebrating success across the enterprise with the sounding of a truck horn.