A focused approach
At Schneider, we're focused on our pursuit of a more sustainable and inclusive future. We are making this a reality by reducing our greenhouse gas emissions and overall environmental impact, building a diverse workforce, giving back to our communities and operating responsibly and transparently.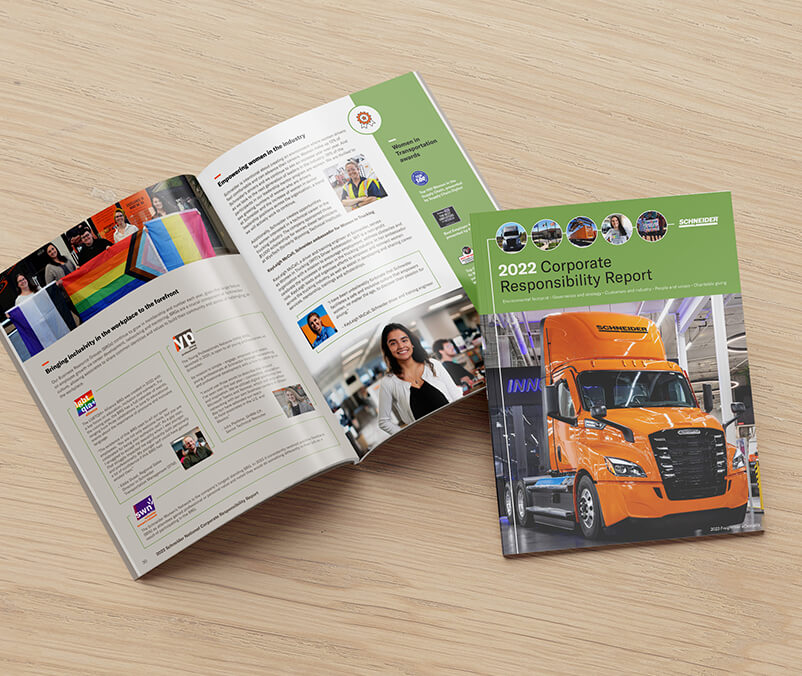 Reducing our footprint
We're integrating a sustainability mindset across our entire enterprise, and strategically investing in areas that allow us to continue to push efficiency in the near- and long-term. Schneider is consistently recognized not only for our own environmental efforts, but also for helping our customers reduce their emissions.
We are working toward four ambitious goals:
Reduc

e

CO

2

emissions by 7.5% per mile by 2025

.

Reduce

CO

2

emissions

by

60%

per mile by 2035

.

Double our intermodal size by 2030, reducing CO2 emissions by an additional 700 million pounds per year.

Achieve net

zero status in all our

facilities by 2035

.
Operating one of the largest electric truck fleets in North America
Schneider has long been at the forefront of technological advancements in the transportation industry through testing and incorporating new technologies. For example, we piloted the Freightliner eCascadia Class 8 battery electric vehicle (BEV) in 2022 and will be deploying 92 of these electric trucks for our Southern California operations in 2023. This will make Schneider's fleet one of the largest electric truck fleets in North America and will significantly cut our customers' carbon footprint.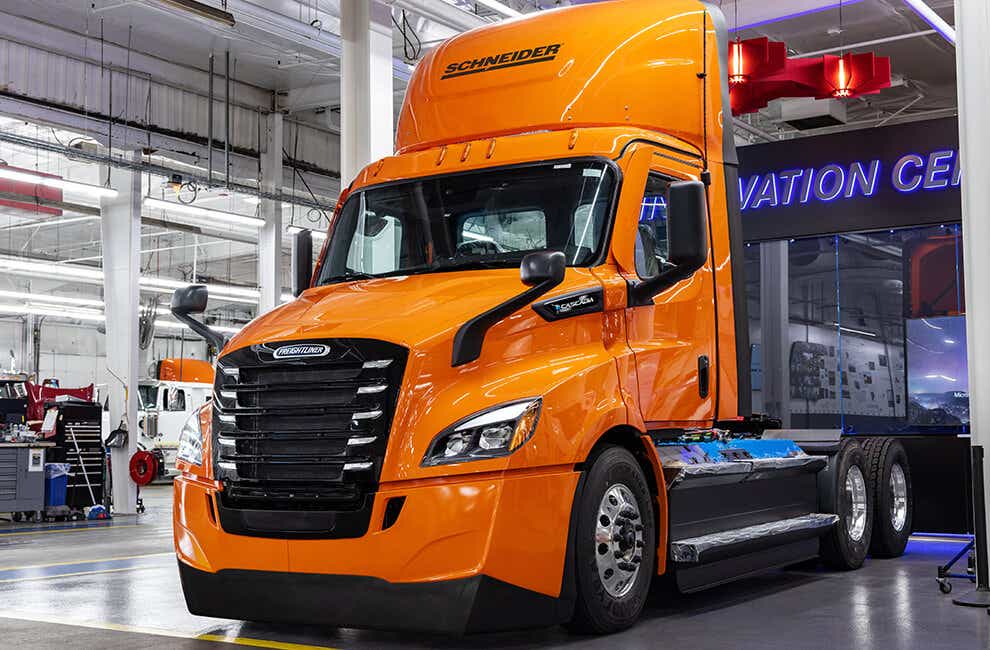 Enabling efficiency for our customers
Schneider works with customers to optimize networks, reduce empty miles, consolidate freight and select the right mode of transportation. We also participate in industry councils to share our expertise and learn from others.
Our Schneider FreightPower® platform furthers this commitment, combining digital analytics and user-friendly design to make it simple for our customers to pick the most efficient transportation routes and modes for their needs.
Investing in our people and communities
Safety, integrity, respect and excellence. For more than 40 years, Schneider has been putting these core values to work. We continue to build on our commitments and foster a workplace and culture that is inclusive and helps build careers.
We are committed to:
Continuing to focus on Safety as our

number

one

p

riority.

Retaining and elevating our workforce

through competitive benefits

, skills

training

and career path planning

.

Fostering

a

diverse and inclusive workforce

based on

respect and dignity

.

Giving back to

the

communities in which we

operate

through

ongoing volunteerism and grants made by

the

Schneider Foundation.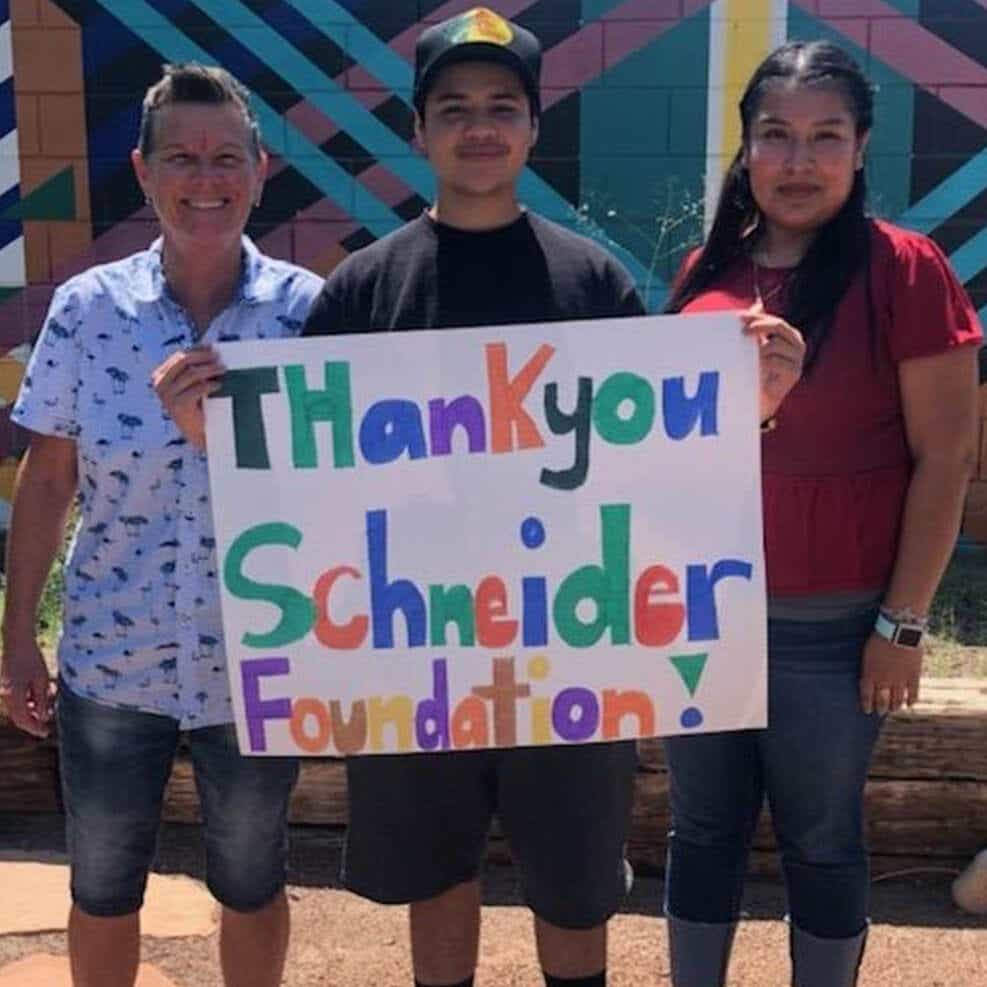 Shaping innovation at The Grove
This new 20,000 square foot building – on our main campus right outside of Green Bay – represents our investment in the future in a whole new way.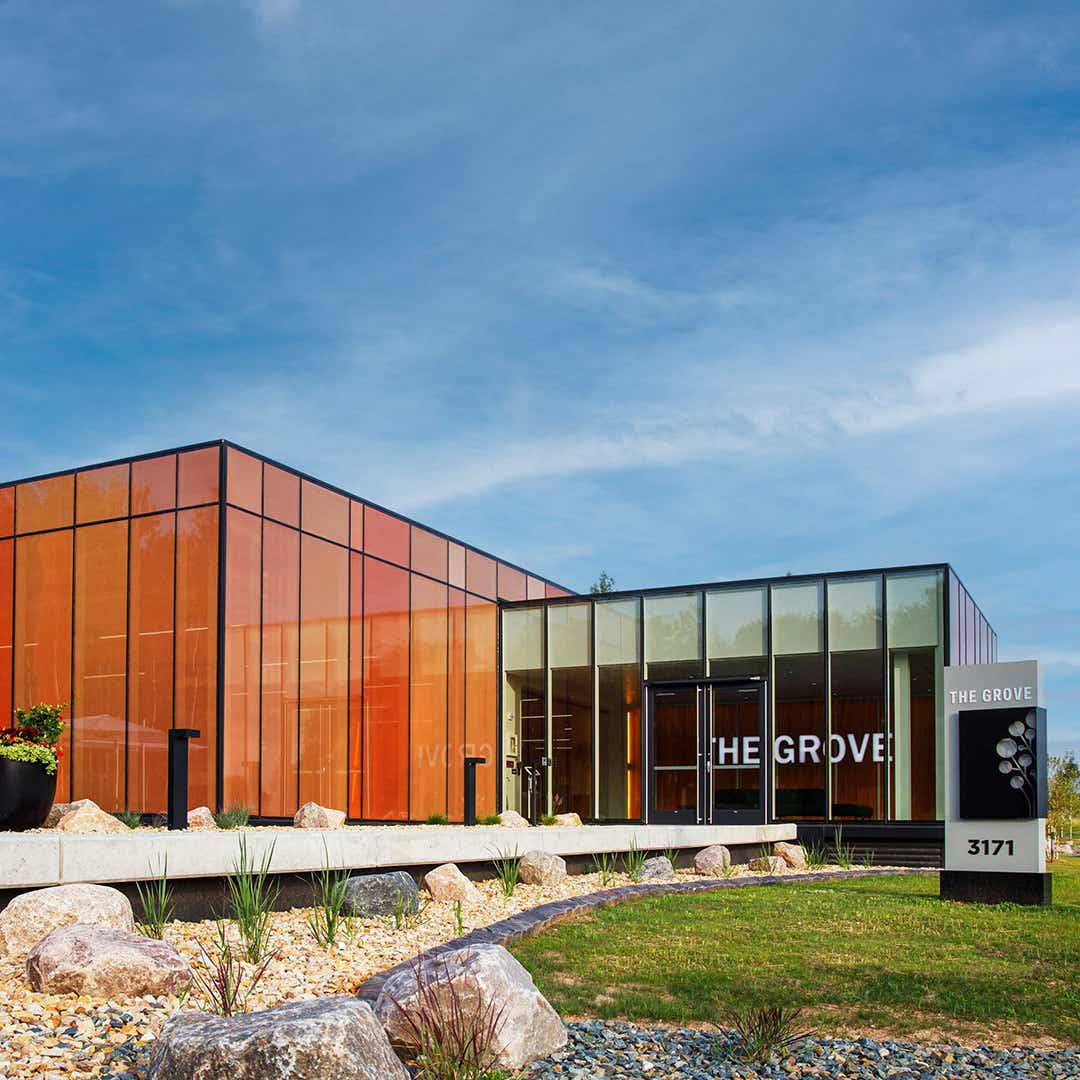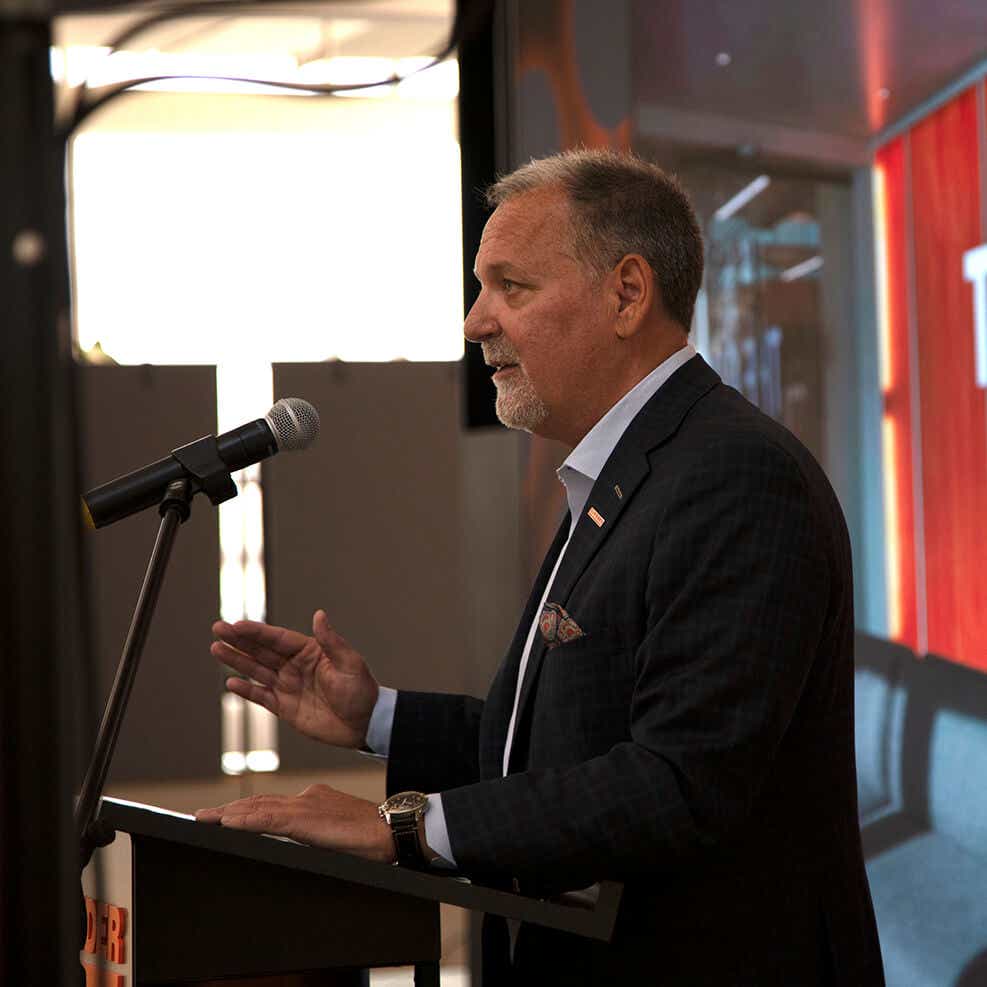 Always held to the highest standards
Leaders at all levels are responsible for ESG management and are individually accountable for specific ESG metrics and goals on both a short- and long-term basis. Our executive team, who oversees various aspects of the business, is held accountable by the Board for Schneider's core ESG goals.
Go with Schneider
Learn more about Schneider progress and the next steps in our environmental, social and governance (ESG) journey by exploring our 2022 Corporate Responsibility Report.
See Report
Talk to an expert