Shipper | Market updates 8 minutes
The Essential Guide to Achieving Supply Chain Visibility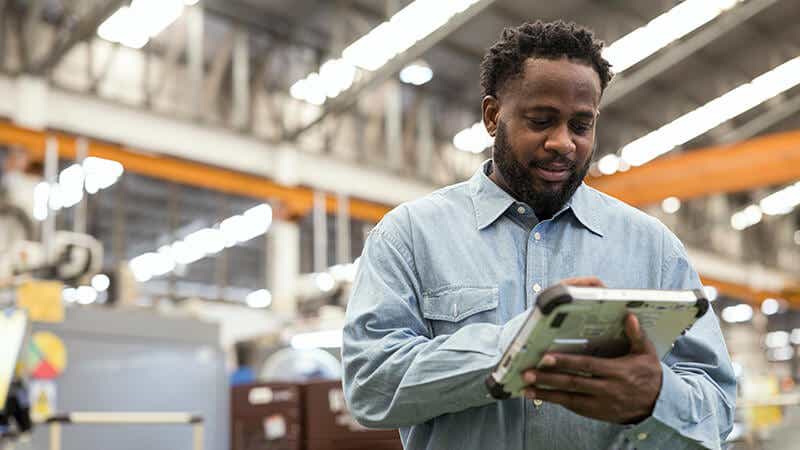 what-is-supply-chain-visibility
What is supply chain visibility?
Supply chain visibility is tracking raw materials, individual components and finished goods as they move from suppliers through your business and out to a distributor, retailer or end user. The size of your supply chain will depend on your business objectives, what you are tracking and where it starts.
For example, a small retailer working with local suppliers may use a simple system to track products from origin to destination. In contrast, a big-box retailer will have a global supply chain that involves thousands of vendors, manufacturing sites, distribution centers, carriers and more. It will also use more advanced tools like a TMS to track. The more complex the supply chain is, the more blind spots (areas where you don't have real-time visibility for your goods) and the more opportunities for disruption.
According to a Harvard Business Review Analytic Services Report, a lack of transparency in a business' supply chain represents a risk.
These blind spots can affect cost, decision-making, customer service experiences, efficiency, create operational liabilities, and seriously impact a company's ability to meet customer expectations.
So, what exactly does "visibility" mean in this context?
the-two-types-of-visibility-environments
The two types of visibility environments
When supply chain management experts talk about visibility, they refer to two levels — low and high visibility environments.
Low-visibility environment
In a low-visibility environment, one might have a rough idea of when to expect shipments but won't understand exactly where a shipment may be at any given time. Also, low-visibility supply chains will not alert an organization if that shipment is delayed or stolen while in transit.
This lack of visibility exposes organizations to product loss, customer disapproval and, ultimately, the loss of revenue; it can also lead to spoilage and revenue loss. In the case of temperature-controlled freight, the low-visibility environment will not have data on whether the temperature in the trailers was too high. This information will not be available until it's too late to pivot and handle the disruption.
High-visibility environment
In a high-visibility environment, companies can track goods from pickup to delivery in real-time. These organizations have implemented supply-chain management technology and are taking full advantage of tying that data into their enterprise resource planning (ERP) system to deliver data and insights to all stakeholders.
With a high-visibility system, supply chain teams can work with their internal and external customers, alerting them to potential issues or pending disruptions, taking quick action to mitigate risk or reduce the potential for a negative outcome.
why-is-supply-chain-visibility-important
Why is supply chain visibility important?
Creating a more visible supply chain is more important than ever. It's more than simply knowing where your cargo is at any time. It's a matter of protecting your business and keeping your competitive edge. A more transparent supply chain can optimize your operations, drive efficiency into your logistics and deliver lasting bottom-line results.
top-5-benefits-of-supply-chain-visibility
Top 5 benefits of supply chain visibility
While every company is different, we've listed the most universally accepted benefits of end-to-end supply chain visibility.
1. Mitigate the impact disruptions
It is indisputable that global supply chains will experience disruptions — trade restrictions, factory closures, labor shortages, weather emergencies and import tariffs are just some of the unforeseen circumstances that affect supply chains. With solid supply chain management practices and tracking capabilities, disruptions can be handled as they occur, and contingencies can be implemented to minimize downtime, ensure operational excellence and protect organizations from losing revenue.
2. Enable resiliency
With end-to-end visibility, you become aware of issues and inefficiencies in real-time, allowing you to move quickly and make adjustments. You can move your freight to a backup carrier, find a different supplier or audit your inventory to find other solutions for your customers. Instead of losing time, product and profits, supply chain visibility gives you the data you need to pivot or change processes to keep your business moving in the right direction.
3. Meet customer expectations
Customer expectations are higher than ever. However, when deliveries fail to arrive on time or are constantly pushed back, it can cause customers to feel frustrated. Worse, it may push them to seek out your competitors. Leading-edge supply chain visibility enables you to balance production and inventory with orders to provide accurate delivery estimates, shorten customer wait times and increase customer satisfaction.
4. Reduce cargo theft
Theft is a serious issue that affects supply chains. In 2021, $57.9 million in cargo was stolen across the United States and Canada. 55% of theft incidents reported involved at least one commercial vehicle. With state-of-the-art cargo tracking technologies as part of a larger supply chain visibility network, companies can monitor when trailer doors open and close and when cargo leaves secured lots or is taken out of route. Real-time tracking allows companies to monitor freight, and recover stolen property, preventing financial loss and improving customer service.
5. Improve decision-making
Supply chain and logistics visibility provide robust data at every point. With this information at their fingertips, companies can make informed, strategic decisions based on insights from their supply-chain visibility platform. When you have a clear view of your supply chain, you can make data-driven decisions that benefit your business operations and your bottom line. Real-time decision-making improves supply chain efficiency and reduces loss.
challenges-of-supply-chain-visibility
Challenges of supply chain visibility
In a post-COVID world, companies are growing their investments in supply chain visibility. A McKinsey Company report discovered 77% of companies planned to invest more in increasing their supply chain visibility.
However, as more companies seek the benefits of supply chain visibility, they often run into organizational roadblocks that impede progress or bring the projects to a screeching halt.
3 Supply chain visibility challenges and how to get past them.
Let's explore the three most common challenges organizations face when striving for end-to-end visibility.
1. Data silos
When a company grows quickly but fails to scale its infrastructure, data silos start to form. Data silos make supply chain visibility difficult to achieve because the free flow of logistics, operations and inventory data needed for complete visibility sits in disparate sources. In many organizations, data is stored or is collected and held by an external company on different systems without a shared network. Stakeholders in the supply chain ecosystem cannot get a complete picture of the supply chain. As a result, they may make errant decisions due to incomplete or even inaccurate data.
Companies need transparent processes and APIs that enable communication between departments and shared data across the supply chain to achieve true visibility.
2. Limited supplier communication
Several different providers play a role in your supply chain. Small businesses that only work with local providers are more of an exception than the rule. Global supply chains have dozens of suppliers – manufacturers, customs brokers, freight forwarders, truck, air and ocean carriers, etc. – all needing to work in harmony to move your cargo from point A to your customer's door. A communication breakdown at any link in the chain creates a ripple effect that can lead to late deliveries, production slowdowns, stockouts, or quality control issues.
Implementing a common communication platform, establishing clear protocols and sharing all relevant data with suppliers is crucial to overcoming this challenge and enhancing overall supply chain visibility. An API also connects different platforms to allow data to flow freely between them.
3. Lack of technology
Too many organizations are on outdated systems and infrastructures. The front office runs on one platform, while the production environment is still on 20-year-old technology. They simply don't have the tools or systems to deliver a full view of all inventory, production or logistics. To make matters worse, suppliers may still rely on outdated technology or separate applications and platforms to manage their processes, making it nearly impossible to unify all the data insights and feed them into an enterprise resource planning (ERP) system.
To address these challenges, more companies are investing in their supply chain logistics and cloud-based ERPs that take data from disparate systems and present it in unified dashboards that deliver end-to-end visibility.
5-steps-to-improving-supply-chain-visibility
5 steps to improving supply chain visibility
Improving supply chain visibility is essential for businesses to ensure better decision-making, optimize operations, improve customer service and reduce costs. While every organization is different, there are five key steps everyone can take to enable visibility across the entire supply chain.
1. Analyze your supply chain
Supply chain analysis is the first step to improving visibility. Evaluate every stage in your supply chain, from acquiring raw materials or supplies to final mile delivery. Create a flow chart that maps the product lifecycle, including how materials get to your production facilities, how they flow through production, where and how inventory is stored and how products get into your customers' hands. Work with every department and supplier to identify strengths and weak links. This will allow you to develop plans to mitigate risk, limit disruptions, and keep the flow of materials and products moving.
2. Improve collaboration with your suppliers
Companies with solid supplier relationships show higher growth, lower operating costs, and greater profitability than their peers. Improving your ties with suppliers will help you reduce lead times, streamline procurement processes, and create more accurate supply forecasts by enabling a complete view of your supply chain and its elements.

Establish clear expectations and communicate business goals, performance expectations, and evaluation methods. Schedule regular meetings to review performance and discuss any potential issues on the horizon. Suppliers must be on board with your expected turnaround times and how to manage situations in which they can't meet expectations.
3. Centralize and unify your data
You will not achieve full and functional supply chain visibility with your data walled off in disparate silos. Accessing and centralizing your data is critical to building end-to-end supply chain visibility. Collecting and storing data in a single location creates a "single source of truth," ensuring stakeholders use the latest information to make decisions with complete visibility of the inputs and potential outcomes.
4. Choose a supply chain logistics platform
Consider investing in a supply chain management software to unify your data and potentially integrate it with your suppliers' systems. This platform should integrate with other technologies, such as telematics devices to track shipments, or transportation management systems that give a clear view of logistics operations. Remember, increased visibility to every part of your supply chain will help you react proactively if an unexpected disruption occurs.
5. Establish and monitor key performance indicators (KPIs) in your supply chain
Monitoring performance is the hallmark of any production environment, and supply chains are no exception. Performance improvement can only come from continuous tracking and data-driven process improvement. Monitoring supply chain KPIs is essential to optimizing supply chain performance over time.
Below is a list of KPIs organizations monitor as best practices for supply chain visibility:
On-time delivery: The percentage of deliveries that were made on time. Be sure to establish clear expectations with all carriers in your routing guide.

Demand satisfaction rate: The percentage of orders you fulfilled. Optimizing performance in this area will ensure inventories stay at appropriate levels, stockouts are avoided, and customers are satisfied.

Customer order cycle time: The time it takes for customers to receive their orders. Shorten this cycle time to improve customer service and get a competitive edge in the marketplace.
Spoilage rate: If your supply chain moves food or organic materials, the percentage of goods lost to spoilage is critical to understanding how well your supply chain operates and which suppliers are getting the job done correctly.

Freight bill accuracy: The percentage of inaccuracies on a freight bill. This is straight-up cost control, ensuring you are fairly billed, and your providers' are accurately monitoring their operations.
There is no substitute for rock-solid supply chain visibility
The pressure to reduce costs and increase efficiency across the supply chain is expanding at an alarming rate. Finding the right tools to build a unified view of the supply chain continues to be a focus for businesses across the globe, and those choosing to avoid the pain of change today will be playing catch-up with their competitors tomorrow. Impeccable supply chain visibility is no longer a "nice to have" feature. It's a mission-critical element focused on mitigating risk, limiting liability, preserving customer relationships and protecting profitability.
To learn more about achieving full visibility of your supply chain, view our Value of Digitization in the Supply Chain video, or use the link below to begin a conversation with an expert today.
Drive your business forward
Sign up to receive our industry leading newsletter with case studies and insights you can put to use for your business.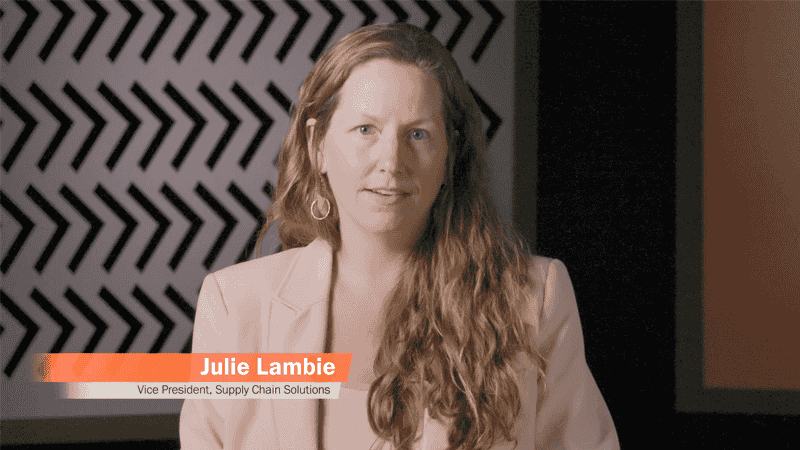 Shipper
Video
The Value of Digitalization in the Supply Chain
Many shippers are still unable to leverage data or gain insights from their supply chain activities due to a lack of integrated technology like a Transportation Management System (TMS). Schneider's experts support and guide you in your technical transformation so that your business can achieve visibility, savings and synergies.