Maximize your business and book loads faster with Schneider FreightPower®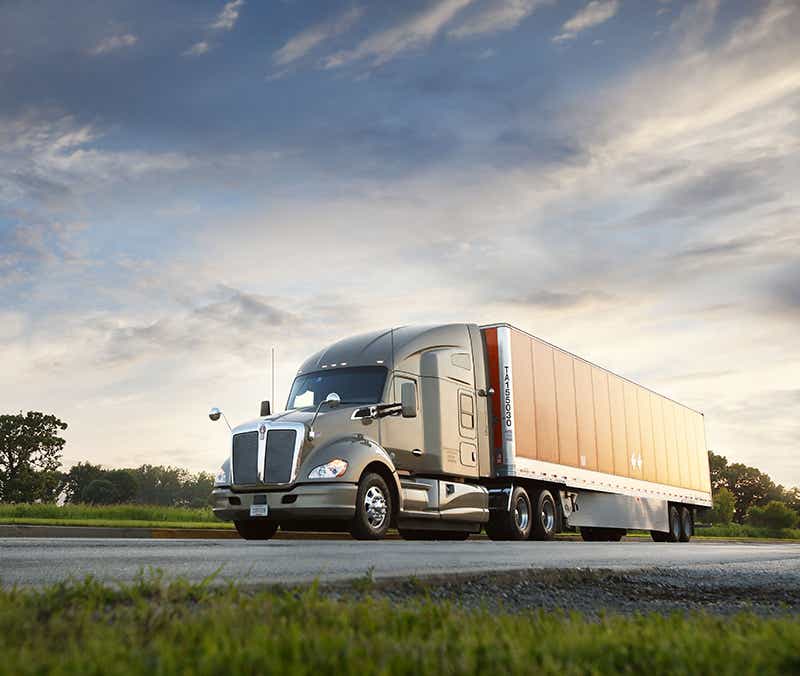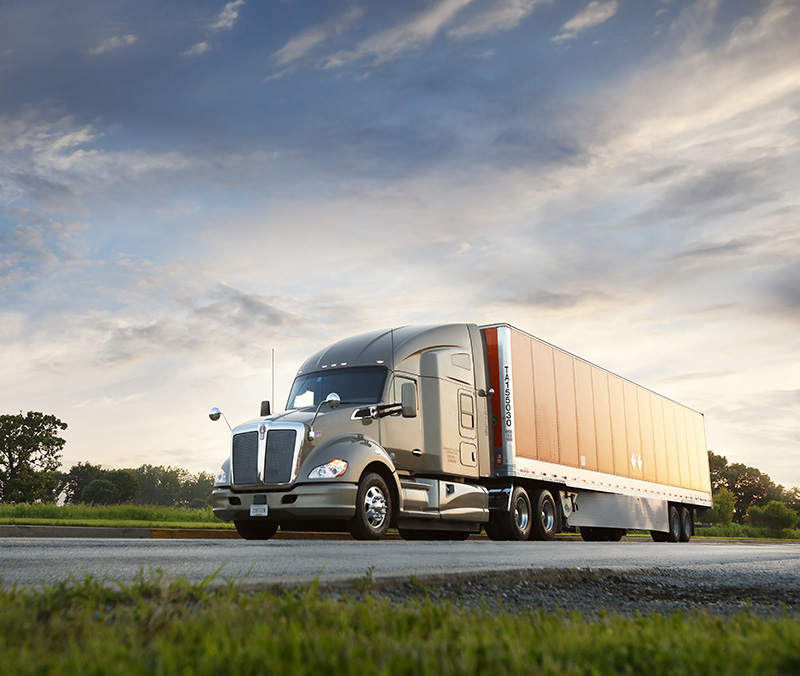 Schneider runs thousands of loads per day. Look what's available today on our load board
Schneider FreightPower® gives you the tools you need for in the office or on the go
Schneider FreightPower mobile app + website = One seamless platform. Dispatchers have the ease of booking a load in the office and sending it on to a driver on the road via the mobile app. Registration for Schneider FreightPower is simple, free, and gives you access to our website or mobile app.
Powerful features help fuel your business from any device including:
Book loads instantly on the go or in the office right from your computer or phone.
GPS tracking within the mobile app keeps dispatcher and driver in sync without the need for check calls.
Fleet management allows dispatchers to assign drivers loads with all the details they need at their fingertips.
Trip information gives drivers everything they need to execute on a load.
Personalized load recommendations based on your available trucks, lanes posted, watched loads, and pending inbound shipments.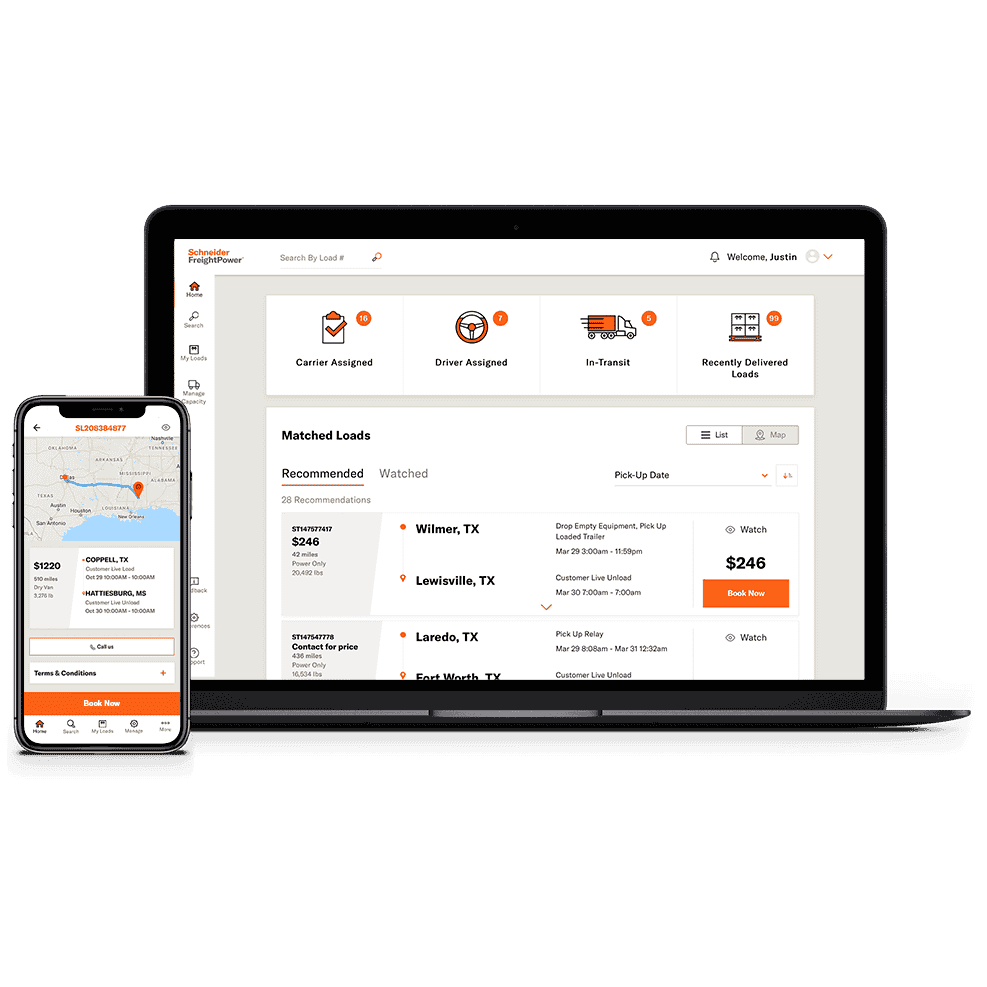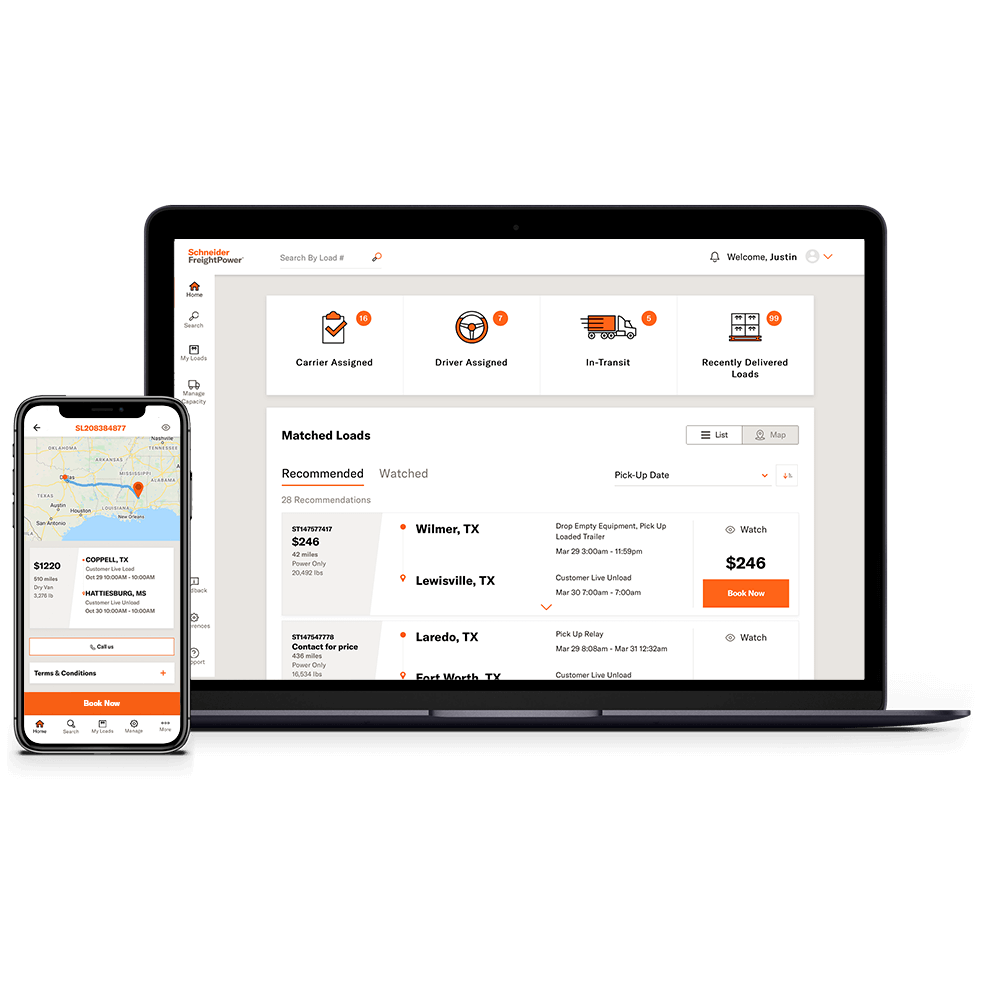 Since the Schneider FreightPower® App has come into existence it has helped our business grow at a much faster pace.

Keith Cheeks, Owner Cheeks Trucking
Hear more from carriers who use FreightPower
FreightPower carrier testimonials
"Schneider FreightPower® has helped and improved our productivity in booking, assigning drivers, tracking, and executing loads with minimal phone calls."
"It is very easy to access load information and details on Schneider FreightPower®. The portal is very efficient yet also extremely user friendly!"
"One of the best features of Schneider FreightPower® is the Recommended Loads and Manage Capacity Tab. There's always good loads on the Recommended Loads Tab for us to book."
Zack Rustamov, Manager, UZ Sam Trans Inc.
"Schneider FreightPower® is a wonderful tool for me... It helps me keep track of which truck has which load... all the load information is right there at my fingertips…."
Traci Lancaster, Safety and Compliance Director, Northern Lights Specialized