What is the Schneider FreightPower® mobile app?
Schneider FreightPower® gives carriers more access to reliable brokerage freight from quality blue-chip shippers across the country. Spend less time searching for loads worth hauling and more time managing your business for maximum results. Unprecedented access to a vast network of shippers, backed by one of the most experienced and trusted names in transportation — that's the power of Schneider FreightPower.
Schneider FreightPower mobile app + website = One seamless platform. Dispatchers have the ease of booking a load in the office and sending it on to a driver on the road via the mobile app.
On the go access to all your favorite features
Load recommendations
Get personalized recommendations based on available trucks, lanes posted, watched loads and pending inbound shipments
Instant load booking
Negotiation-free prices allow you to book loads instantly, without the typical back and forth with a broker
GPS tracking
Automated load tracking eliminates the need for driver check calls, keeping your drivers and dispatchers moving
Manage fleet
Dispatchers can assign drivers to loads and manage the fleet in this one-stop shop, while drivers can accept and track loads
Chat with a Schneider rep
Get direct visibility to location, routes, references, appointments, equipment and trailer information in one place, eliminating down time.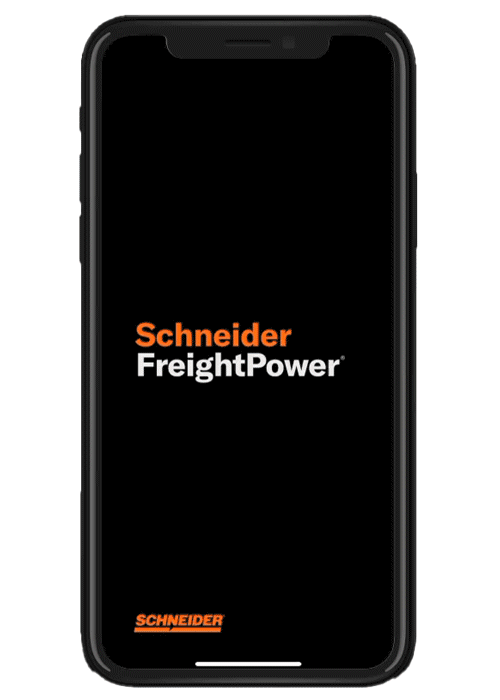 More reasons to say "yes" to booking with Schneider
Carrier purchasing program
Discover more ways to save money with reduced fuel prices, roadside assistance, discounted tires and maintenance.
Payment options
Schneider offers two payment options to help you run your business more efficiently.