Some call it sustainability. We call it good business.
We are integrating a sustainability mindset across our entire enterprise. Moving goods as efficiently as possible means less carbon dioxide emitted, and we are strategically investing in areas that allow us to continue to push efficiency in the near- and long-term, such as electrification and optimization of diesel trucks.
We set the ambitious goal to reduce our per-mile CO2 emissions by 7.5% by 2025. We're well ahead of schedule, having reduced those emissions by 5% in fewer than two years. Moving forward, our emissions reduction goals ramp-up and by 2035, we're aiming to reduce our per-mile CO2 emissions by 60%.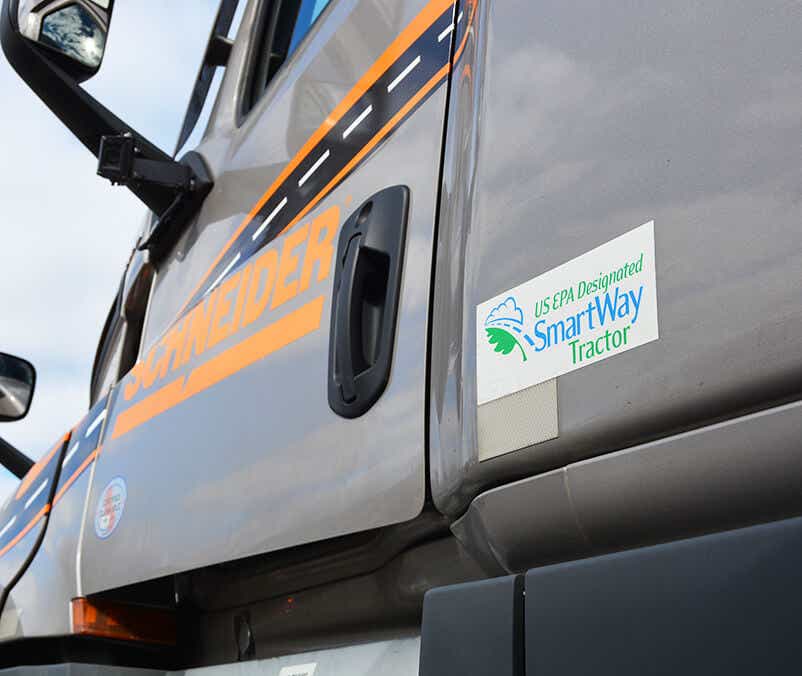 Sustainability means selecting the most sustainable, efficient mode
There's more than one way to get from A to B. For more than thirty years we at Schneider have worked closely with intermodal partners that share our commitment to operating in an energy-efficient manner. Every year, we save 700 million pounds of CO2 emissions by working with railroads that can move a ton of freight up to 500 miles on just a single gallon of fuel. This year we increased our container capacity by 15% to accelerate our intermodal operations. By 2030, we plan to double the size of our intermodal business and, by extension, double the 700 million pounds of CO2 intermodal prevents from being emitted each year.
Improving efficiency for our customers
Our efforts to track and manage efficiency also help our customers, offering insight into the most sustainable shipping lanes and making us a partner of choice. As experts in the shipping industry, we advise our customers on how that fits into their overarching emissions reduction goals.
The future is electric
Smart companies know success is linked to sustainability and we recognize that a sustainable future is electric. That's why we are investing in and collaborating with our supply chain stakeholders to make that future a reality. We will add 92 Freightliner eCascadias Class 8 battery-electric trucks to our intermodal operations in Southern California.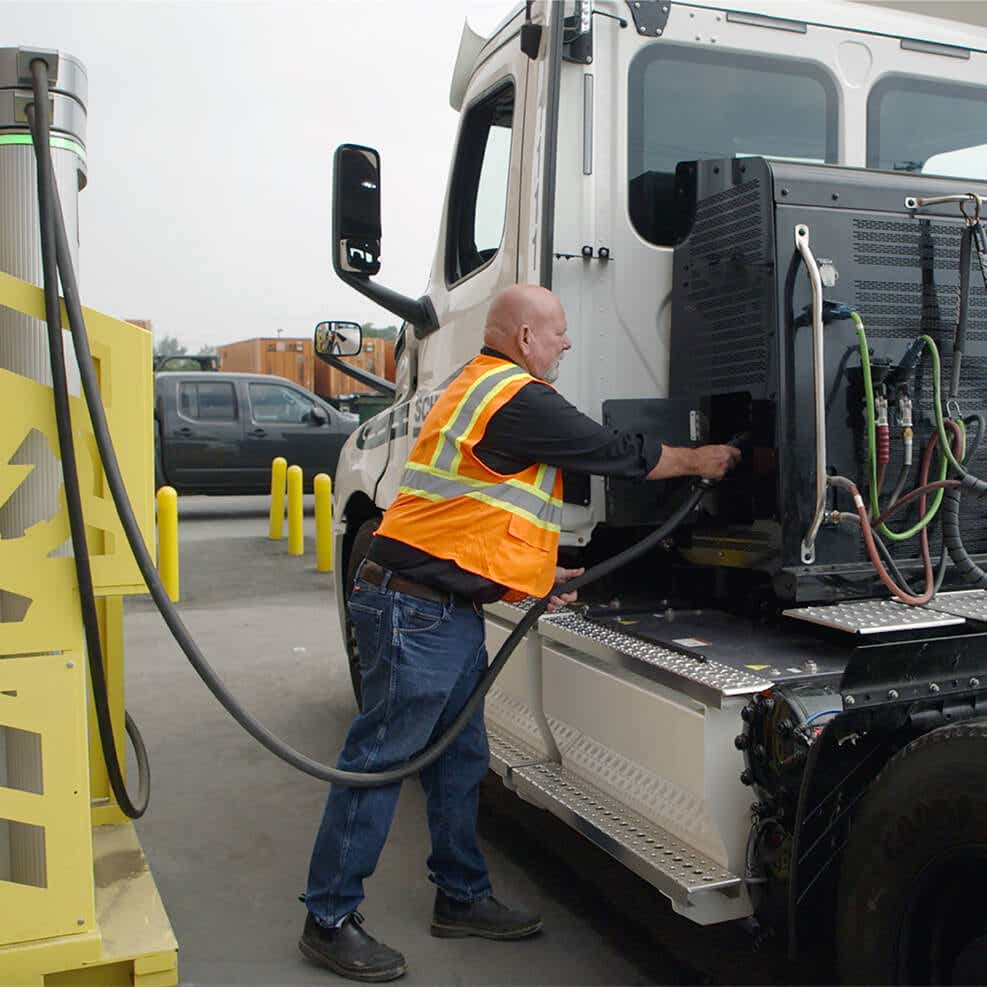 Our existing fleet: investing in green tech
Electric vehicles are exciting and while we look ahead to future solutions, we also recognize that a core component of sustainability is improving the equipment we already have. That's why we're constantly refining and upgrading our high-efficiency diesel fleet. We have equipped all our trucks with engine-off electric HVAC systems to eliminate unnecessary engine idle, aerodynamic rear fairings and digital MirrorEye® side mirrors to reduce drag and improve driver safety.
Backed by the best
Since 2004, we have partnered with the United States Environmental Protection Agency's (EPA) SmartWay program — a voluntary collaboration between the EPA and freight industry designed to increase energy efficiency and significantly reduce greenhouse gas and air pollution. We have been named an EPA SmartWay Excellence Awardee 12 times – every year they have given it. Last year just 74 of SmartWay's roughly 4000 partners were given this honor.
Sustainability awards
Success is directly linked to sustainability practices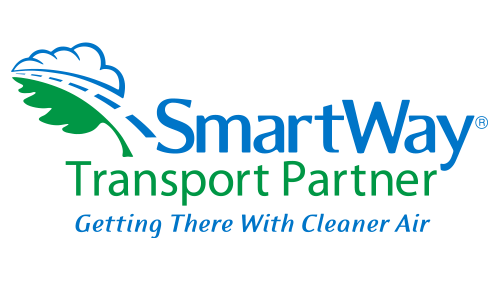 SmartWay Award of Excellence, EPA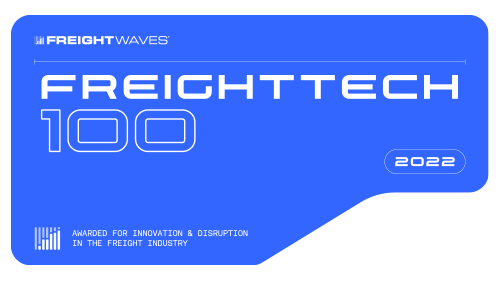 FreightTech 100, FreightWaves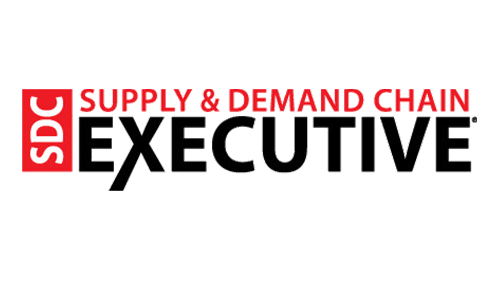 Green Supply Chain Enabler, Supply & Demand Chain Executive Magazine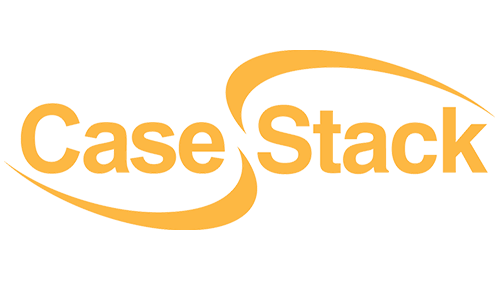 CaseStack Green Carrier Award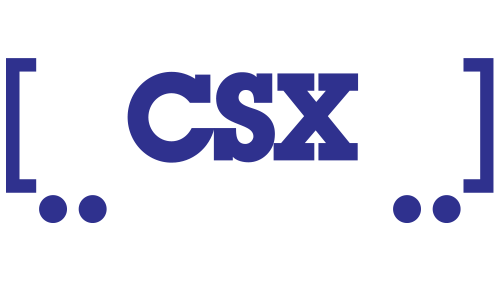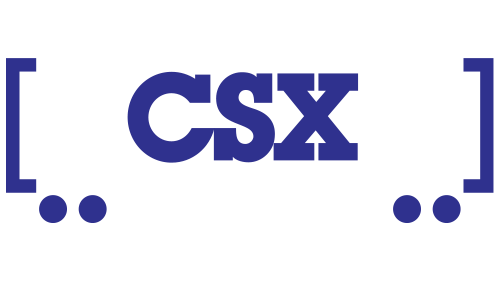 CSX Environmental Award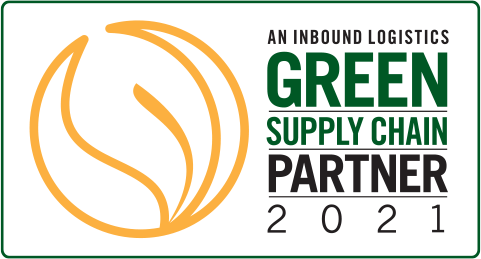 Green Supply Chain Partner, Inbound Logistics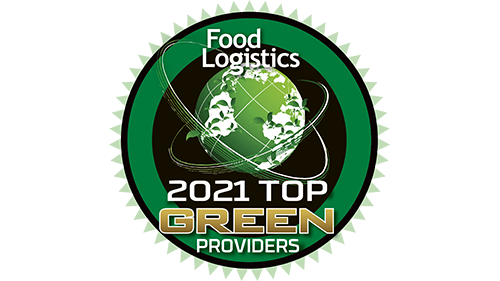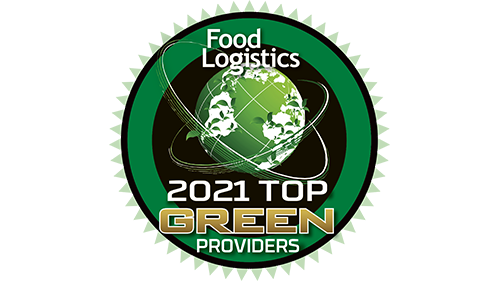 Top Green Providers, Food Logistics


Eco-Enterprise Award, Oracle
presentation
A shared commitment to going green
Learn more about our sustainability efforts:
Go with Schneider
Learn more about Schneider progress and the next steps in our environmental, social and governance (ESG) journey by exploring our 2021 Corporate Responsibility Report.
See Report
Talk to an expert