Schneider awarded Dedicated Traditional Operation Carrier of the Year Award from Dollar General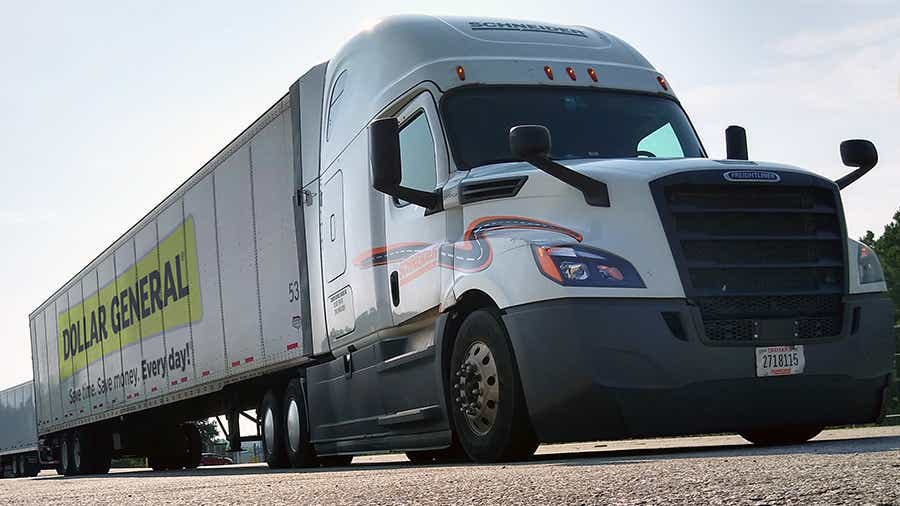 Carrier recognized for its exceptional service
GREEN BAY, Wis. (June 29, 2022) – Schneider (NYSE: SNDR), a premier multimodal provider of transportation, intermodal and logistics services is honored to have been named 2021 Dedicated Traditional Operation Carrier of the Year by budget retailer Dollar General.
"We are thrilled to be recognized by Dollar General for our continued dedication to superior service," said Schneider Senior Vice President of Van Truckload John Bozec. "By working together, our relations continue to strengthen and create the best business outcomes."
The award recognizes the operation with the highest combined service level, driver utilization, and capacity goal across the Dry Goods Dollar General Network, which includes over 40 individual operations.
"Outside of the metrics, we also see a relentless dedication to our business from Schneider associates and drivers – from executive leadership at headquarters, to the field, to the distribution center," said Director of Outbound Transportation for Dollar General, Blake Reasons.
Schneider offers a range of services to meet unique supply chain needs. To learn more about Schneider's broad portfolio of transportation and logistics services, visit: https://schneider.com/our-services.