Schneider honors hundreds of drivers for exceptional safe driving milestones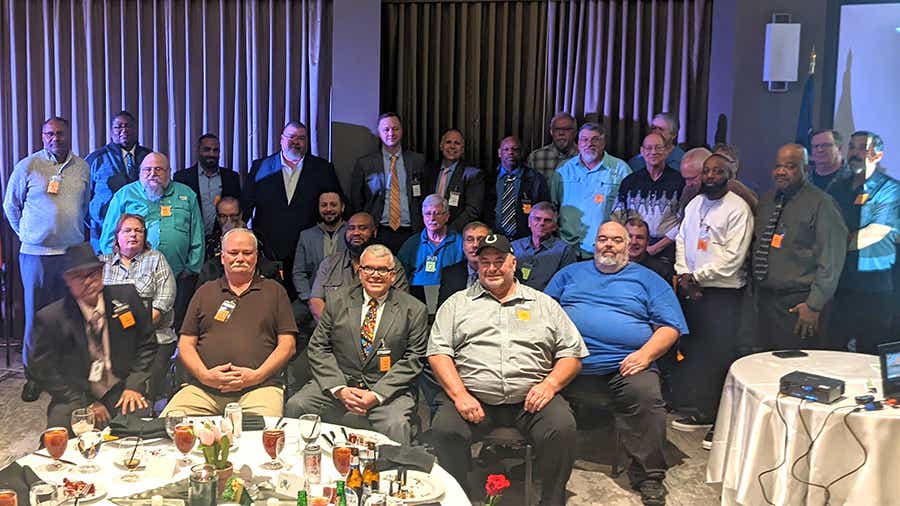 The carrier will hold banquets across the country to recognize its drivers for their prestigious accomplishments
GREEN BAY, Wis. (March 23, 2023) – Schneider National Inc. (NYSE: SNDR), a premier multimodal provider of transportation, intermodal and logistics services, is set to honor around 250 drivers that have achieved remarkable career milestones, safely reaching thousands of customers across millions of miles without a preventable accident.
In a series of banquets across the U.S. the carrier will celebrate Million Mile Driver Awards and Consecutive Safe Driving Awards, each signaling the achievement of milestones in drivers' careers.
Additionally, at a special event at its Green Bay, Wisconsin, headquarters, the carrier honored drivers inducted into the company's Haul of Fame – a designation given to those who have three million safe driving miles and/or 20 consecutive years of safe driving.
"Schneider Haul of Fame drivers – and all of our award recipients – reflect our ongoing commitment to safety," said Schneider President and CEO Mark Rourke. "Receiving these prestigious awards is no easy feat and we are proud to celebrate the outstanding successes of the drivers inducted this year. On behalf of Schneider's 17,000 associates around North America, we celebrate and thank these award-winning drivers and their commitment to be the best in the business."
As of January 2023, Schneider has nearly 900 active company drivers who have received Million Mile Driver or Consecutive Safe Driving Awards.
Million Mile Driver
The Million Mile Driver Award is earned by Schneider drivers who have transported freight over one, two or three million miles and remained accident free. In 2022, 95 drivers either joined the ranks or achieved a new milestone.
Consecutive Safe Driving
In addition, 120 drivers earned the Consecutive Safe Driving Award for remaining accident-free for milestones ranging from 10 to 30 years.
Haul of Fame
Drivers who accumulated three million safe driving miles and/or 20 consecutive years of safe driving without a preventable accident earn the exclusive honor of being added to Schneider's Haul of Fame. To permanently honor the recipients, plaques with their names are installed on the Haul of Fame wall at Schneider's corporate headquarters in Green Bay, Wisconsin. This year, 35 drivers met the criteria for the first time or had their plaque updated to reflect a higher-level award.
Schneider has recognized yearly career milestones for drivers who exemplify safety and excellence since its founding. The carrier also teaches and reinforces safe operations for team members at all levels including drivers, diesel technicians, and office and warehouse associates.
For more information on Schneider's commitment to safety, please visit:
https://schneider.com/company/corporate-responsibility/safety.