Schneider named a Top 100 Third-Party Logistics Provider for 27th consecutive year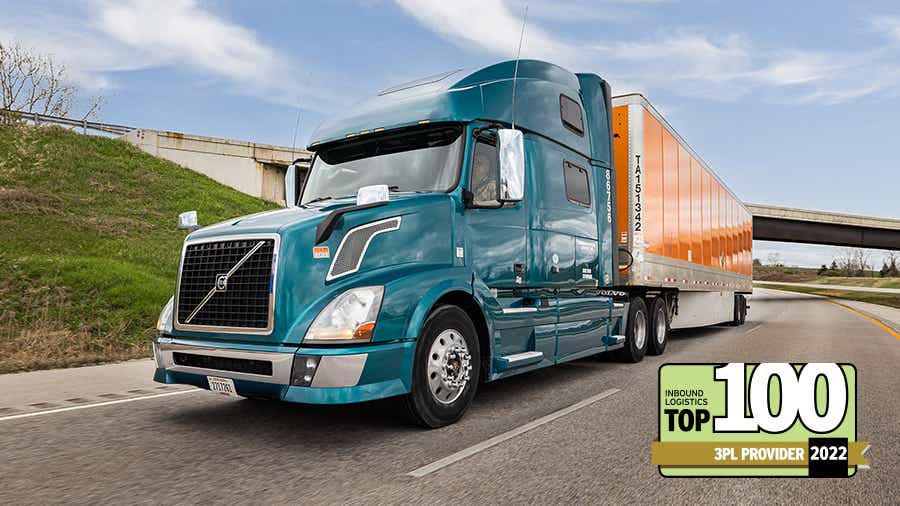 The company was recognized by Inbound Logistics for exceeding industry expectations
GREEN BAY, Wis. (August 18, 2022) – Schneider (NYSE: SNDR), a premier multimodal provider of transportation, intermodal and logistics services has been named a 2022 Top 100 Third-Party Logistics Provider (3PL) by Inbound Logistics.
Working with Schneider, customers can outsource logistics and transportation needs and benefit from leading supply chain solutions.
Inbound Logistics is a prominent resource for businesses seeking to learn how third-party logistics providers can help improve service, manage costs and hone execution. This year, the editors at Inbound Logistics reviewed over 300 companies to determine which would be named within the top 100.
Formalizing its logistics division nearly three decades ago, Schneider uses the most advanced technology to meet customers' unique business needs. The company integrates all aspects of the supply chain to minimize risk, manage performance, promote collaboration and drive new efficiencies that lower costs.
To learn more about Schneider's premier 3PL services visit: https://schneider.com/freight-shipping-solutions/logistics-solutions.