Schneider named by Forbes as a Best Employer for Women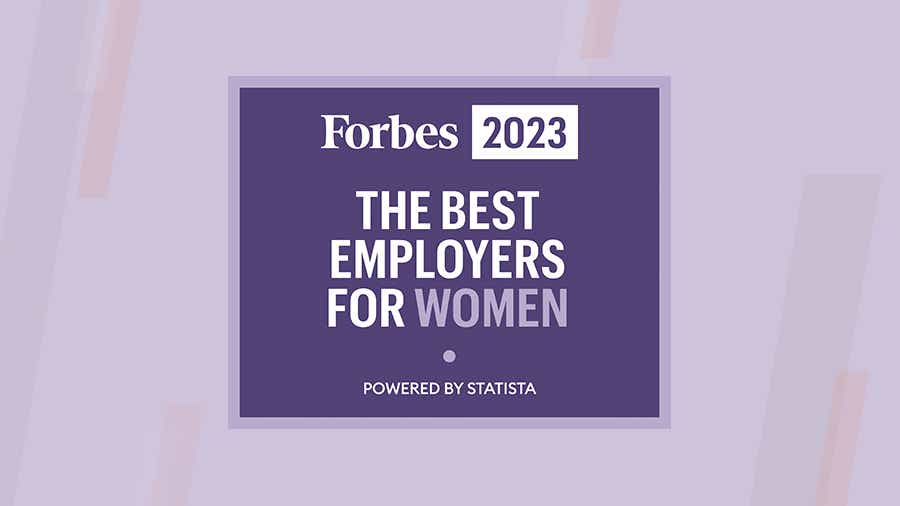 The carrier has
been recognized
for
supporting women in the
transportation
industry
GREEN BAY, Wis. (August 08, 2023) – Schneider National, Inc. (NYSE: SNDR), a premier multimodal provider of transportation, intermodal and logistics services, is proud to share the company has been named to Forbes' list of Best Employers for Women for the second consecutive year due to the company's continued commitment to increasing accessibility and empowering women to succeed in the transportation industry.
The Best Employers for Women 2023 are identified from an independent survey of over 60,000 United States employees, including 40,000 women working for companies employing at least 1,000 individuals.
"It is an honor to be recognized by Forbes for the second consecutive year as a leading employer for women," said Schneider Executive Vice President of Human Resources Angela Fish. "Every day, I am fortunate to experience our amazing culture, which encourages women and people of all diverse backgrounds to build and grow their careers at Schneider and support each other."
The evaluation to be a Best Employer for Women was based on four different criteria:
Direct Recommendations

-

Work Topics in General

Direct Recommendations

-

Topics Relevant to Wome

n

Indirect Recommendations

Diversity Among Top Executive/Board
At Schneider, women account for about 12.5% of the carrier's drivers force and 40% of leadership roles. Schneider also has the Schneider Women's Network (SWN), an internal business group. The primary focus of the SWN is to impact and inspire women leaders who have the ability to influence, develop and enrich other women across the organization, showing the company's commitment to increasing the number of women across transportation and logistics. 
For more information on Schneider's inclusivity and equality initiatives, please visit:
Those interested in working for a company that respects, celebrates and values the importance of women can visit: