Schneider's first battery electric truck arrives in Southern California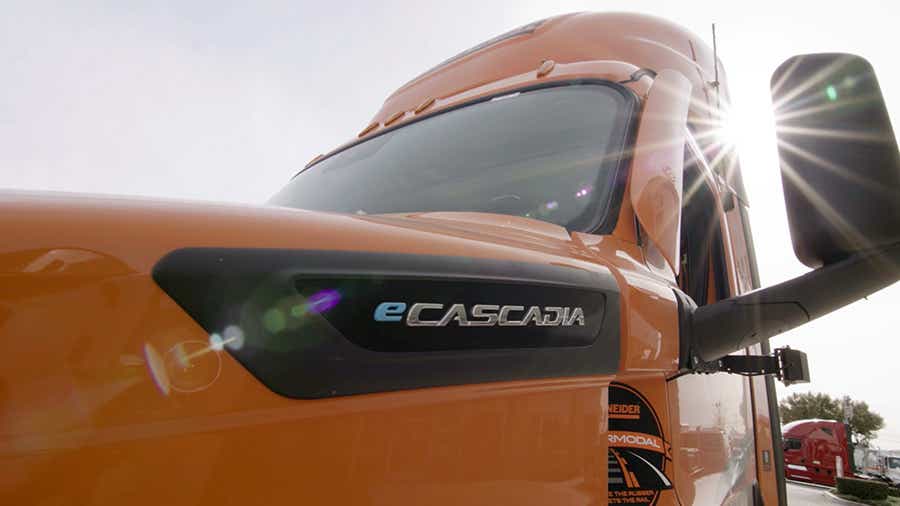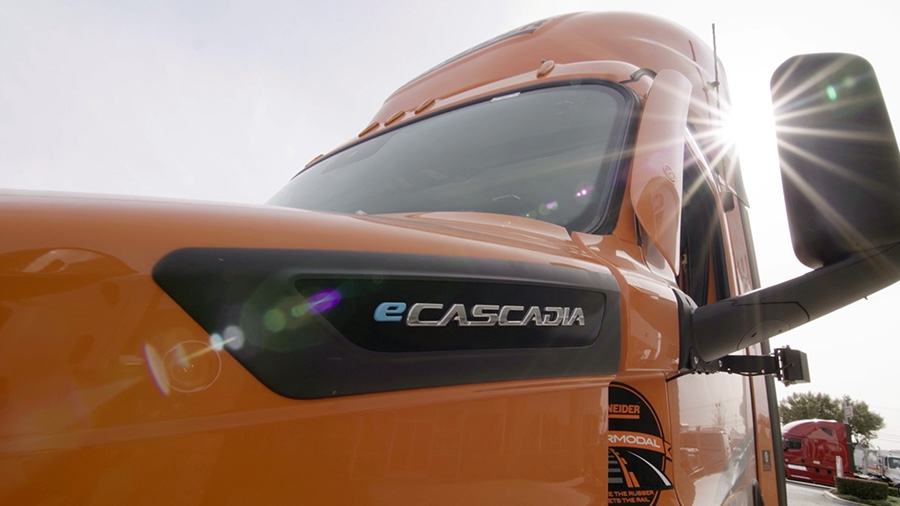 The carrier is positioned to have one of the largest electric fleets in North America
GREEN BAY, Wis. (January 17, 2023) – Schneider (NYSE: SNDR), a premier multimodal provider of transportation, intermodal and logistics services, announced today that the first of its new battery electric vehicles (BEVs) has arrived in Southern California.
The delivery of the first of almost 100 Freightliner eCascadias Schneider will receive from Daimler Truck North America (DTNA) is a highly anticipated moment for the carrier. Schneider anticipates the BEVs will be fully operational by the end of 2023, positioning the company to become one of the largest battery electric truck fleets in North America.
The eCascadias will join Schneider's Southern California Intermodal operations. To power the BEVs, Schneider is constructing 16 charging stations.
The company looks forward to offering its customers the option to use a cleaner mode of shipping – pairing electric trucks with intermodal services results in a method of freight transportation with extremely low carbon emissions.
The eCascadias have the potential to avoid over 81,000 pounds of carbon dioxide emissions per day. Over the course of a year, that is equivalent to removing 2,400 gas-powered cars from the road.
Battery electric trucks are a crucial component in Schneider's efforts to reach its sustainability goals of reducing CO2 per-mile emissions by 7.5% by 2025 and 60% by 2035. Schneider has already achieved more than half of its 2025 goal by reducing per-mile emissions by 5%. Battery electric trucks will help move the company even further toward these goals.
Schneider has long been committed to improving the sustainability of freight transportation. The company is regularly recognized by third parties and customers for those efforts. For example, Schneider has received the SmartWay Excellence Award from the Environmental Protection Agency (EPA) every year since the award's inception. It was also awarded the PepsiCo Asset Sustainability Carrier of the Year in 2021 due to more than 20 years of service and actionable sustainability commitments in support of the international food and beverage company.
For more information on Schneider's sustainability and innovation efforts, please visit: https://schneider.com/company/corporate-responsibility.