Schneider to provide Mexico to upper Midwest intermodal service on the newly formed CPKC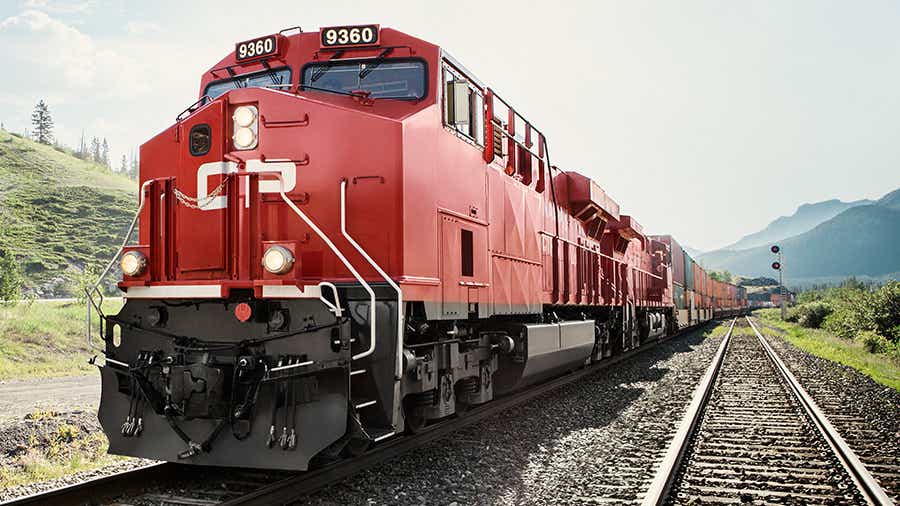 Schneider will be a strategic carrier on the CPKC out of Mexico furthering its
objective
to double intermodal by 2030
GREEN BAY, Wis. (April 21, 2023) – Schneider National Inc. (NYSE: SNDR), a premier multimodal provider of trucking, intermodal and logistics services, announced today it will offer customers intermodal service on the newly merged Canadian Pacific Kansas City (TSX: CP) (NYSE: CP) (CPKC) which connects the upper Midwest of the United States and Mexico.
Schneider will be a strategic intermodal carrier on CPKC's north-south flagship intermodal service between Chicago and all major points in Mexico.
"It is a natural fit to pair CPKC's rail operating excellence and Schneider's superior dray execution to provide unparalleled service," said Schneider President and CEO Mark Rourke. "Our 30-plus years operating in Mexico and broad portfolio of services will bring an intermodal service offering into and out of Mexico that is comparable to the speed and efficiency of shipping over the road, but with the added benefit of sustainability."
As Schneider helps to grow intermodal offerings between the U.S. and Mexico, it will create more sustainable solutions for shippers. This service adds to the carrier's already impressive portfolio of capabilities and shipping options— Truckload, Regional, Brokerage, Power Only and more— available to solve its customers' unique supply chain challenges.
Schneider has one of the largest intermodal fleets in North America, with over 28,000 containers and plans to double the company's intermodal size by 2030.
"The CPKC combination creates compelling new transportation solutions for Schneider's current and future customers looking for more reliability and increased capacity in their supply chains," said Keith Creel, CPKC President and Chief Executive Officer. "Our team is eager to deliver truck-competitive services to Schneider on our newly-created, cross-border single-line network from Mexico into the United States.
Schneider will begin moving certain freight on CPKC's railway in mid-May.