Dedicated flatbed fleets
Bring Schneider's network engineering and over 35 years of dedicated experience to bear on your flatbed transportation needs. Let us build a network around your business, including drivers, tractors and trailers.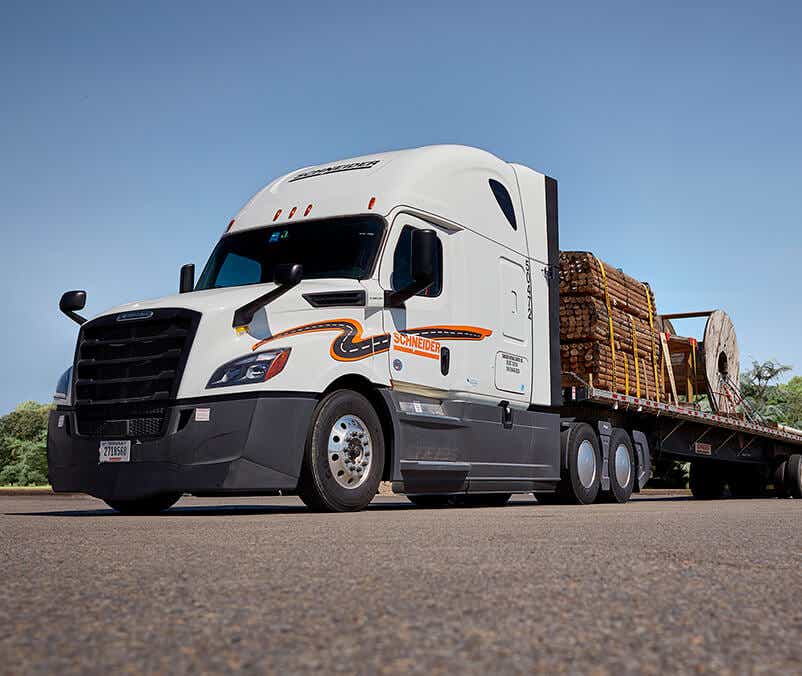 Customized equipment and freight network built around your needs
We know the demands and the requirements for flatbed hauling shipments. From loading to strapping, our experts have the proven experience to safely move your freight.

Whether your load is too tall, wide, over dimensional or heavy, we are the efficient shipping solution for freight of all sizes. We can source exactly what you need while you focus on your core business.

Ready to see how Schneider Dedicated Fleet Services can help your private fleet?
Fill out the form below and a representative will be in touch to discuss options for your shipping needs.
You can also call us at 844-703-LOAD to learn more.
California consumers, employees, and applicants: The California Privacy Rights Act requires notice at the time of collection of personal information. View our California Privacy Policy.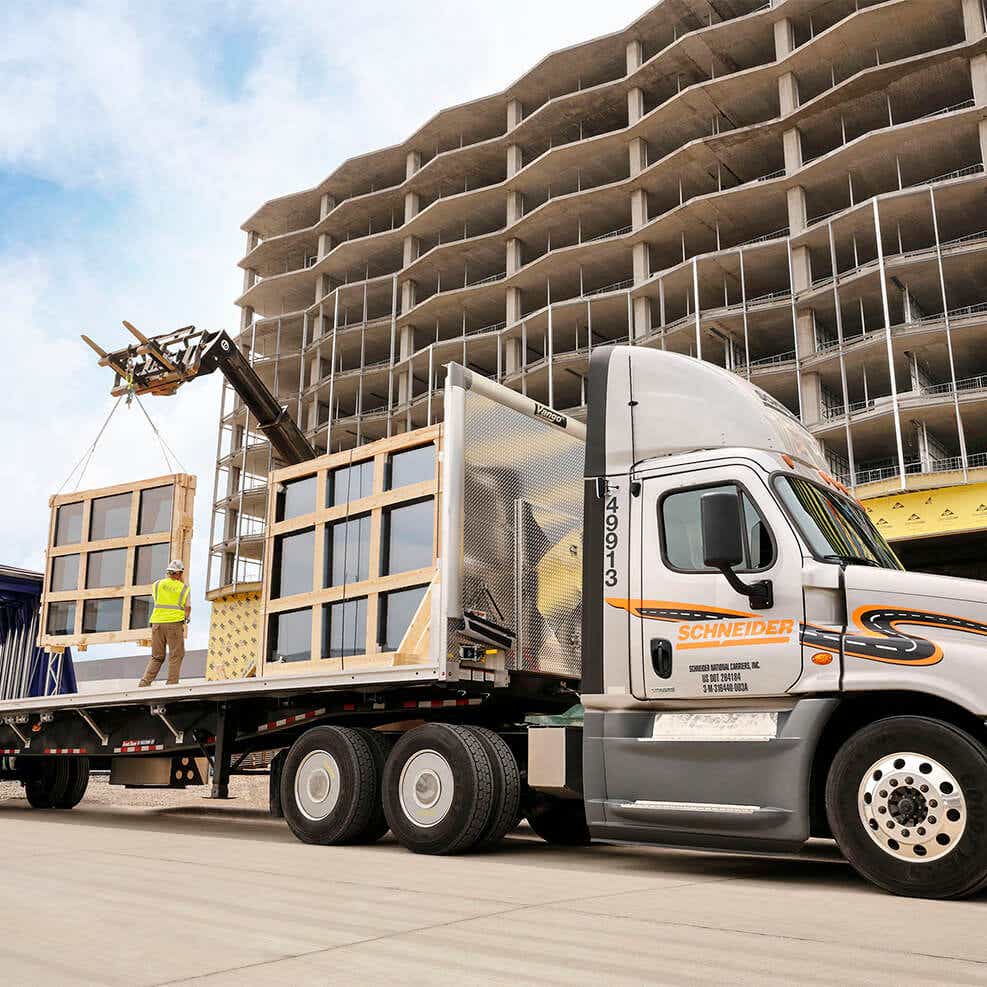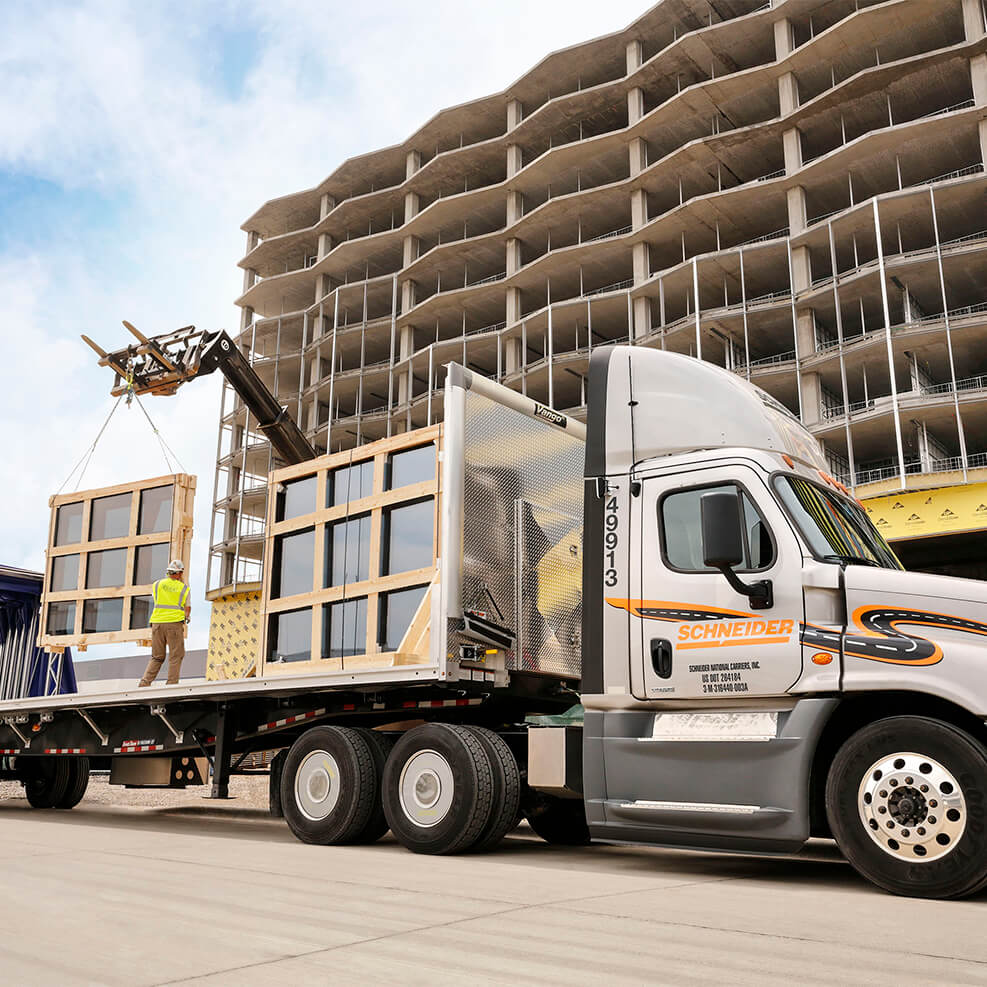 A seamless transition from private to dedicated fleet
Viracon, the nation's leading single-source architectural glass fabricator, made a strategic decision to focus on its core competency and get out of the transportation business. An aging fleet, aggressive schedules and high volumes made for a formidable challenge, but Schneider executed the transition without incident in only 12 weeks.
Let's talk Intermodal fleet services
We have the solutions and services you're looking for.
Let's work together to optimize your supply chain.
Get a quote
Let's talk