Shipper | Best practices
Though the market seems tepid, disruptions begin to mount for shippers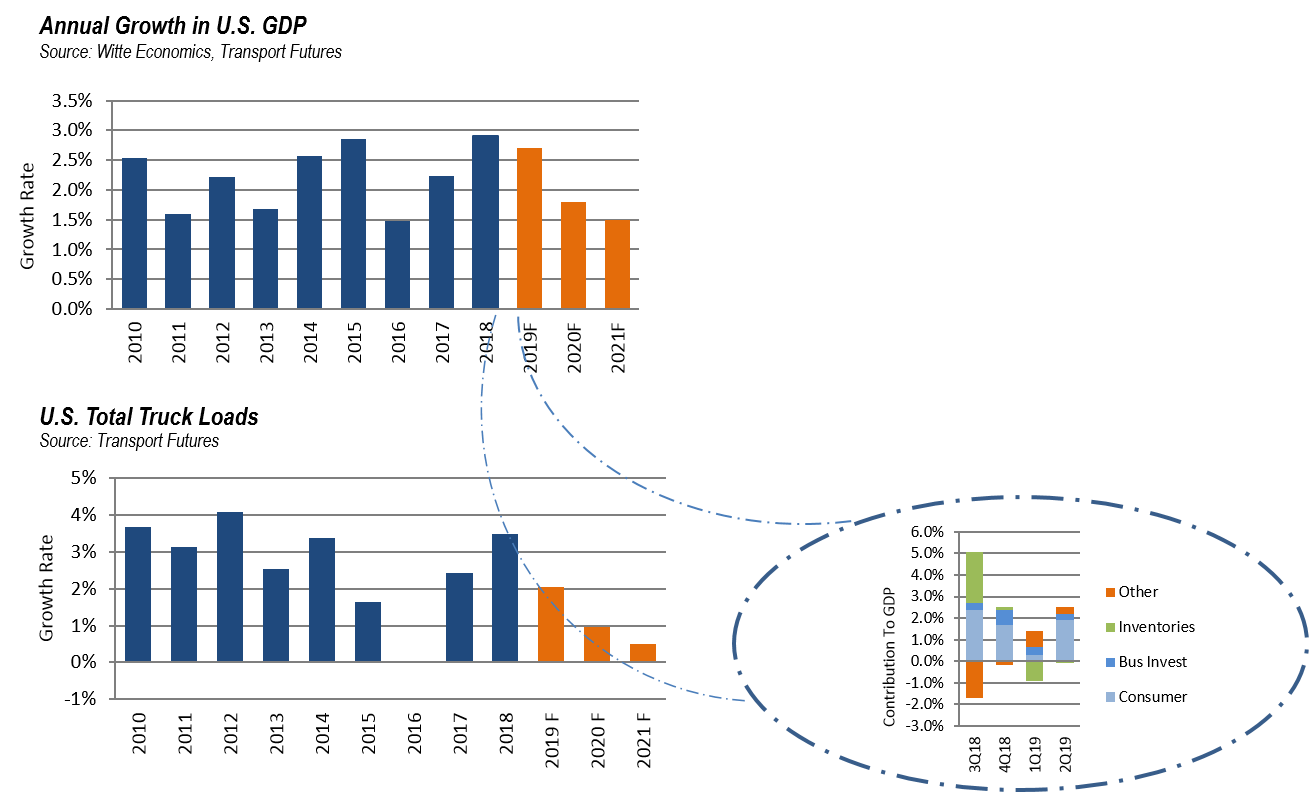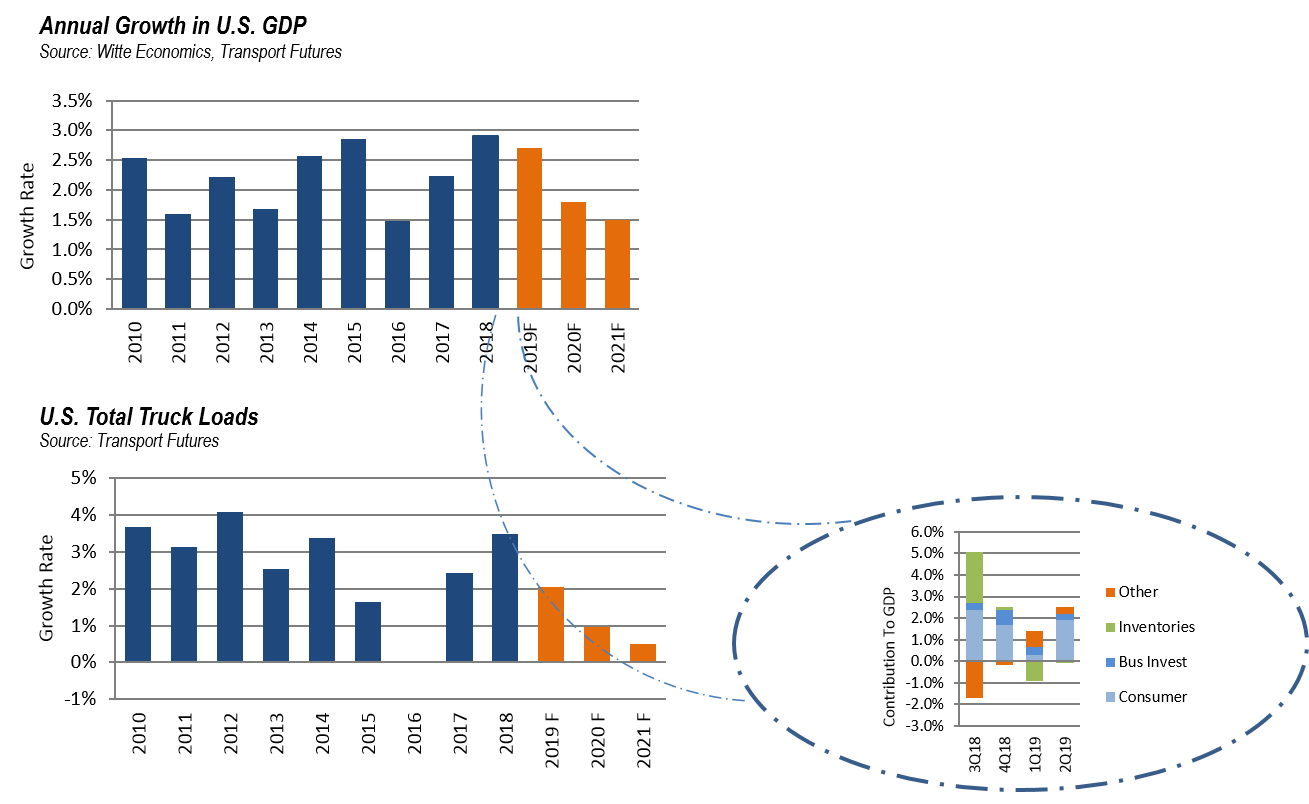 As capacity has increased over the last few months, shippers are starting to gravitate back to cost driving the purchase decision. Yet strategic shippers know there is more to making the right transportation decisions, which cost is a factor, but not the sole component. The transportation market is cyclical and disruption drives capacity availability and cost.
"We're following the mantra we had when times were bad and focusing on being a shipper of choice. We're sticking with the people who stuck with us [in 2018]. This is a cyclical industry, and relationships matter."
John Janson, Global Logistics Director, SanMar
joc.com article, "US truckload pricing battle heats up," July 17, 2019
While we've been enduring the uncertainty over the last few months, disruptions have started to mount that are going to continue to affect the market:
Owner-operator misclassification suits are mounting: It's been commonplace in the industry for carriers to use independent contractors. Lawsuits have been mounting and are resulting in millions of dollars in settlement agreements, even pushing some carriers into bankruptcy. There are still many carriers that rely on independent contractors to move their shipper's freight, which puts not only the carrier, but also the shipper, at huge risk.
The driver shortage is not going away: The number of drivers needed to keep up with demand is estimated to be at 50,000. The current driver workforce is aging, the legalization of marijuana is reducing the driver pool and there are more desirable jobs available for younger workers. In the current market, dips in driver capacity during events like CVSA Roadcheck Week reduce available capacity and cause delays or cancellations while increasing rates and pushing back deliveries.
Carriers are leaving the market: The cost of doing business is driving carriers out of the market – whether it is keeping up with regulations, increasing pay to hire and keep drivers, purchasing appropriately spec'd equipment or settling lawsuits.
The legislative and regulatory landscape is broad: Crumbling infrastructure and the lack of fuel tax increases, Drug and Alcohol Clearinghouse, CARB Regulation and the ELD Mandate are just some of the top issues affecting the transportation market today.
It's important that shippers consider all of these disruptions and the potential of what's to come. If shippers flock to cost, the consistency and investment into carrier networks significantly decreases. The result will be less elasticity in the market and much less carriers available when shipper demands resurface.
Disruptions affecting the market
Owner-operators misclassification lawsuits are mounting and put both the carrier and shipper at huge risk.
Carriers are leaving the market due to the cost of doing business to keep up with regulations, increasing driver pay, purchasing equipment and more.
The driver shortage is not going ways, estimated at 50,000. Even small events reduce available driver capacity, causing delays. and cancellations.
The legislative and regulatory landscape is broad - like lack of fuel tax increases to fund the crumbling infrastructure, Drug and Alcohol Clearinghouse, the ELD Mandate.
What you can do?
The most important thing shippers can do in this market is to diversify their carrier base and transportation modes to obtain and keep long-term capacity at fair, market-driven costs. To work with Schneider, email solutions@schneider.com, or call 800-558-6767.
Drive your business forward
Sign up to receive our industry leading newsletter with case studies and insights you can put to use for your business.