Shipper | Case study
Schneider successfully scripts a two-pronged transportation solution
Background: greeting card company needs fast capacity to support a massive product request
A major provider of greeting cards landed a game-changing business deal, placing its products within thousands of locations of a major American variety store chain. The company had a short, 12-week window to move 500 loads of greeting cards to nearly 40 different warehouses throughout the nation.
A cohesive supply chain transition was of utmost importance to both the shipping and receiving companies. The greeting card company knew it needed a reliable carrier with significant supply chain expertise, so it called on Schneider.
Situation: a business win requires better communication and fast, reliable delivery of product to the stores
With a critical time window to deliver the greeting cards, constant communication was a must for all parties. The greeting card company risked the business it had just won if it didn't ensure freight was delivered on time to be ready for store shelves.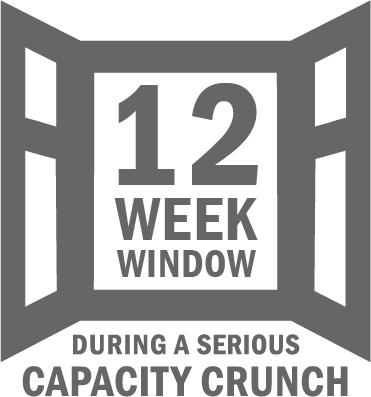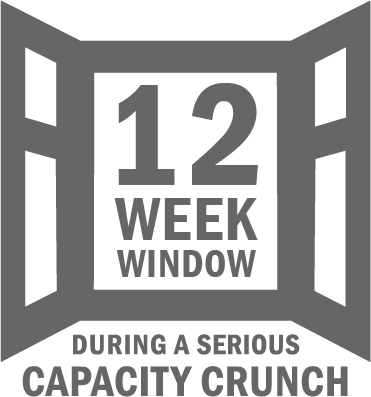 Additionally, the 12-week window fell during a serious capacity crunch within the transportation industry. The company knew the market would be tight and trusted Schneider to take on the additional load volume.
Within days of reaching out to Schneider, the company saw how Schneider could uniquely tackle its tough transportation transition in a way that felt seamless.
Solution: getting over the hill with a broad portfolio of service offerings
Schneider immediately deployed its team of transportation experts to meet with the greeting card company. Once they understood the full scope of the project, the teams worked in unison to develop a transportation plan that would ensure a smooth onboarding process.


In an effort to create maximum capacity, Schneider paired its asset-based Van Truckload and non-asset Brokerage service offerings to ensure the company's 500 loads were moved and delivered on time, as promised.
Schneider immediately set out to improve the approach to transporting the loads. First, it implemented a complete overhaul of the lanes, providing an engineering solution that optimized how the lanes should be run for efficiency. The transportation provider then enacted routine reporting, including daily service number updates, monthly recaps and quarterly cost analyses with improvement recommendations. Lastly, Schneider formalized processes for loading and unloading to ensure optimum safety.
Results: better than money in a card, company receives reliability from its carrier
Since the original request, the greeting card company has asked Schneider to help with additional capacity needs, both short- and long-term. Other key results include:
100% service satisfaction
500 shipments delivered within a 12-week time frame
Process improvements that led to fewer service failures
The greeting card company quickly saw how Schneider's Van Truckload and Brokerage teams worked together seamlessly to provide an effortless experience across its broad portfolio of services. The company now has reliable capacity and a responsive carrier it writes to when it needs high delivery expectations to be met.