Shipper | Market updates 2 min. read
California to Require Half of All Heavy Trucks Sold by 2035 to Be Electric 
EPA OKs California Rules Phasing Out New Diesel Trucks
The U.S. Environmental Protection Agency (EPA) has officially allowed California to move forward with the Agency's plan to transition diesel trucks to electric vehicles. The agency is also working toward extending the length for truck warranties.
This move requires manufacturers to produce and sell increasing quantities of medium- and heavy-duty zero-emission trucks in California starting in 2024.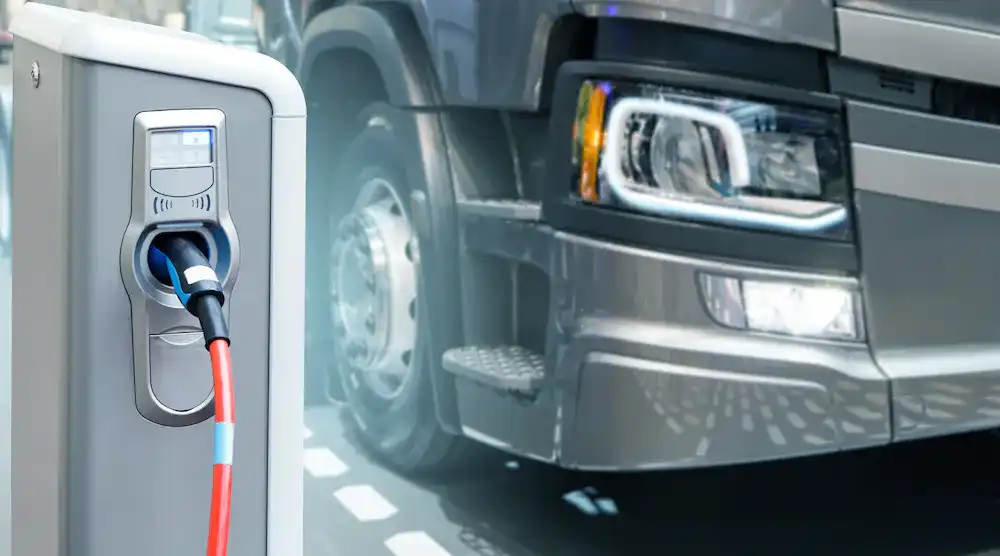 The Advanced Clean Trucks Regulation
This gives the California Air Resources Board (CARB) permission to adopt its Advanced Clean Trucks Regulation that requires manufacturers to produce and sell increasing quantities of medium and heavy duty zero-emission trucks in California.
Under the new rules, truck manufacturers who certify Class 2b-8 chassis or complete vehicles with combustion engines must sell zero-emission trucks as an increasing percentage of their annual California sales starting in 2024.
By 2035, zero-emission truck/chassis sales must account for 55% of Class 2b–3 truck sales, 75% of Class 4–8 straight truck sales and 40% of truck tractor sales, according to CARB.
The emissions warranty periods will be extended for 2022 and subsequent model year on-road heavy duty diesel engines, and for those with a gross vehicle weight rating exceeding 14,000 lbs., powered by those engines.
California has the dirtiest air in the nation
Under the Clean Air Act, California has broad discretion to adopt emissions requirements to meet its significant air quality challenges. It must seek waivers from the EPA for new motor vehicle emission standards, which is what was done in this case.
Tweaks to the CARB rule are being planned to allow for certain exemptions when electric trucks are not available to meet deadlines.
The waiver made California the first government in the world to require zero-emissions trucks.
Many are concerned that timing is too aggressive
About the Market Update
Schneider publishes this regular transportation market update to keep you informed of freight market conditions, supply and demand influencers, and disruptions that may impact your supply chain.
This Market Review Update is intended to provide you with high-level macroeconomic and general industry data that may be relevant to your business. This update should not be used for any other purpose. This update does not state or imply anything about Schneider's performance, results, operations, strategy, projections or plans. The purpose of this update is to relay statistical and relevant facts from various industry professionals. This update does not predict or forecast any economic or industry outcome or results. This update has been prepared on the basis of information made available by third parties; Schneider has not attempted to independently verify any such third-party information.
This report focuses overviews the Transportation Market. View the Market Update focusing on Mexico transportation here.
For the latest information on hurricane season and the impacts on supply chains, please see our weather-advisory page.
Drive your business forward
Sign up to receive our industry leading newsletter with case studies and insights you can put to use for your business.