Shipper | Market updates 1 min. read
Nearshoring bets boost Mexican real estate, transport shares
As increasing numbers of companies move production to Mexico to be closer to North American buyers, investors are taking notice and have been scooping up stocks in local real estate, transport companies and banks.
Real estate investment trusts (REITS) own a high number of industrial parks and factories in the north part of the country, which are reaching capacity due to the influx of manufacturing companies coming into the area.
Carlos Alberto Gonzalez Taberes, Analyst at Monex, says that REITS naturally benefit from nearshoring, as high demand for industrial parks pushes rents – and revenues – higher.
Transport groups are also benefitting from nearshoring, with several vastly outperforming the benchmark index.
Mexican airport groups Grupo Aeroportuario del Centro Norte soared 34% in the first quarter while Grupo Aeroportuario del Pacifico was up 27%, outpacing European peers like Aeroports de Paris and Fraport.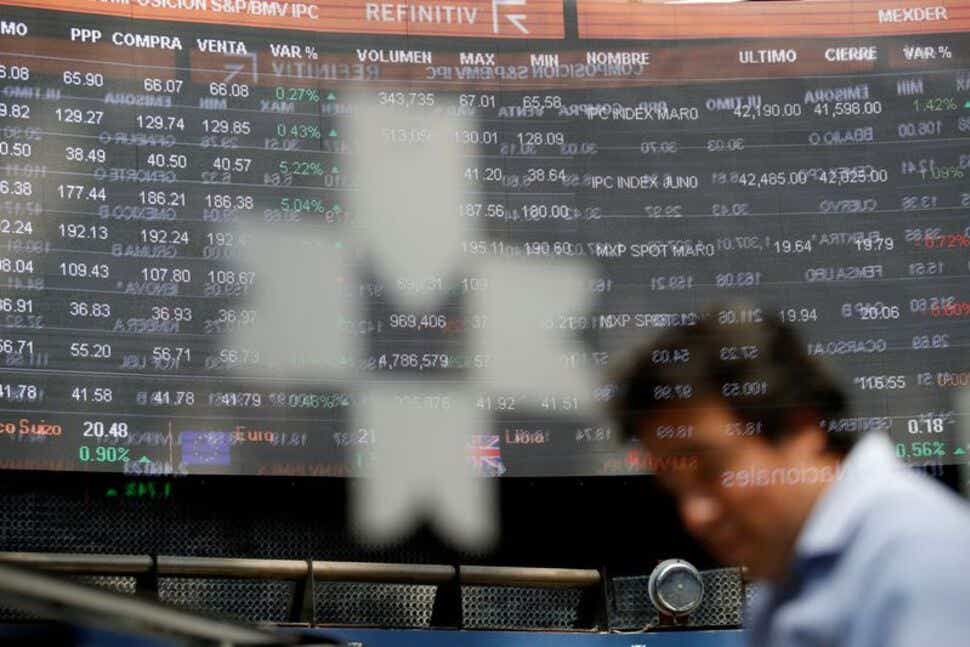 At least part of these companies' growth is coming from nearshoring, the CEO of Grupo Aeroportuario del Centro Norte said in its fourth quarter earnings call, with airport traffic growing faster in northern states like Nuevo Leon and Chihuahua.
Carlos Peyrelongue, a Mexico equity analyst at Bank of America, says that regional banks like Banco Regional in particular are set to benefit as northern hubs, which should see an increase in commercial loans from nearshoring.
One of Mexico's largest banks, Banorte, also says it's gearing up to reap the benefits of nearshoring, saying last week that it plans to hire 800 new staff to meet nearshoring demands, including to finance infrastructure.
Some argue that Mexico is unprepared and underinvested, and that will lead to constraints in nearshoring activity – for example, an influx of new factories could overload the electricity grid.
But Peyrelongue said investors should get in front of what is a clear trend, amid early "strong appetite" from companies to relocate closer to the United States.
"These are companies that want to diversify risk,and reduce risk to China...so they're coming to Mexico."
About the Mexico transportation market update
Schneider publishes this regular transportation market update to keep you informed of freight market conditions, supply and demand influencers, and disruptions that may impact your supply chain. 
This report is developed by leveraging data and analytics from multiple transportation industry resources.
This report focuses on the Mexico Transportation Market. View the full Transportation Market Update here.
Weather advisory page -- For the latest information on hurricane season and the impacts on supply chains, please see our weather-advisory page.
Drive your business forward
Sign up to receive our industry leading newsletter with case studies and insights you can put to use for your business.