The Coalition says that successful transition to electric and hydrogen trucks requires clear national standards
A broad-based group representing motor carriers, truck manufacturers and truck dealers has launched a coalition intended to serve as a collective voice for key trucking industry stakeholders. The group, known as the Clean Freight Coalition, will promote the interests of carriers, manufacturers, and dealers while working with the government towards meeting zero emissions standards.
Members of the Clean Freight Coalition include American Trucking Associations, American Truck Dealers, National Tank Truck Carriers, Truckload Carriers Association and Truck & Engine Manufacturers Association, according to a recent announcement.
The Coalition says that successful transition to electric and hydrogen trucks requires clear national standards that are technology neutral, empower innovation, and enable industry to plan and invest.
Educate policymakers on the progress the trucking industry has made in reducing emissions and protecting the environment.
Promote the work underway to reduce greenhouse gas emissions from freight transportation.
Advocate for sound public policies that transition toward a zero-emission future in a manner that ensures affordable and reliable freight transportation and protects the nation's supply chain.
According to statements from Coalition members, the group will advocate for policies concerning the timeline for implementing new technologies, financial backing from state and federal leaders for building new infrastructures, plans from policymakers for a smooth transition to new platforms, and carrier involvement in testing new approaches.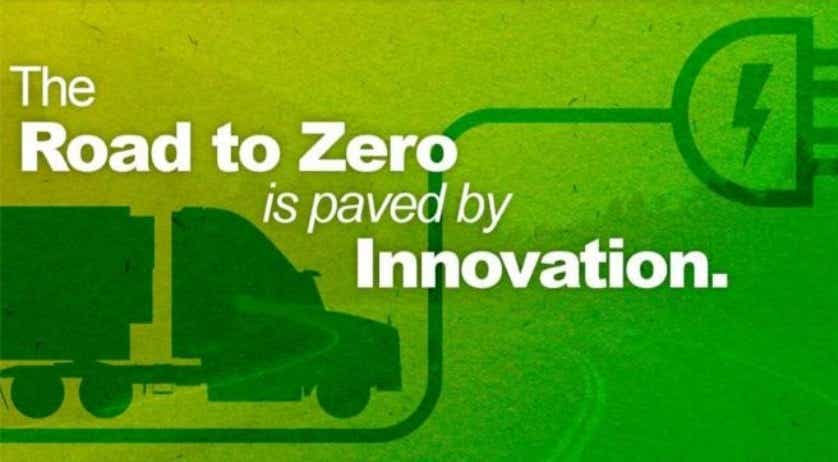 About the Market Update
Schneider publishes this regular transportation market update to keep you informed of freight market conditions, supply and demand influencers, and disruptions that may impact your supply chain.
This Market Review Update is intended to provide you with high-level macroeconomic and general industry data that may be relevant to your business. This update should not be used for any other purpose. This update does not state or imply anything about Schneider's performance, results, operations, strategy, projections or plans. The purpose of this update is to relay statistical and relevant facts from various industry professionals. This update does not predict or forecast any economic or industry outcome or results. This update has been prepared on the basis of information made available by third parties; Schneider has not attempted to independently verify any such third-party information.
This report focuses overviews the Transportation Market. View the Market Update focusing on Mexico transportation here.
For the latest information on hurricane season and the impacts on supply chains, please see our weather-advisory page.
Drive your business forward
Sign up to receive our industry leading newsletter with case studies and insights you can put to use for your business.