Shipper | Market updates 1 min. read
Schneider celebrates Women's History Month
Women make up 40% of leadership roles across the Schneider organization. Schneider is excited to see growing numbers of women in driver and leadership positions, a trend the company will work to continue.
Schneider kicked off Women belong in Transportation
Embracing a variety of perspectives, experiences and backgrounds is core to Schneider's efforts to fuel innovation and cultivate leadership.
This Women's History Month, Schneider is shining a spotlight on women across the company to showcase opportunity and breakdown barriers in the transportation industry.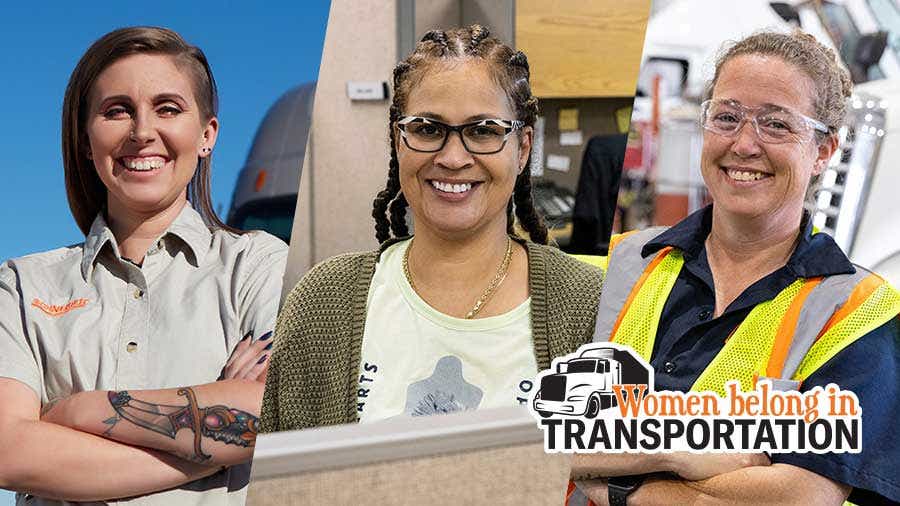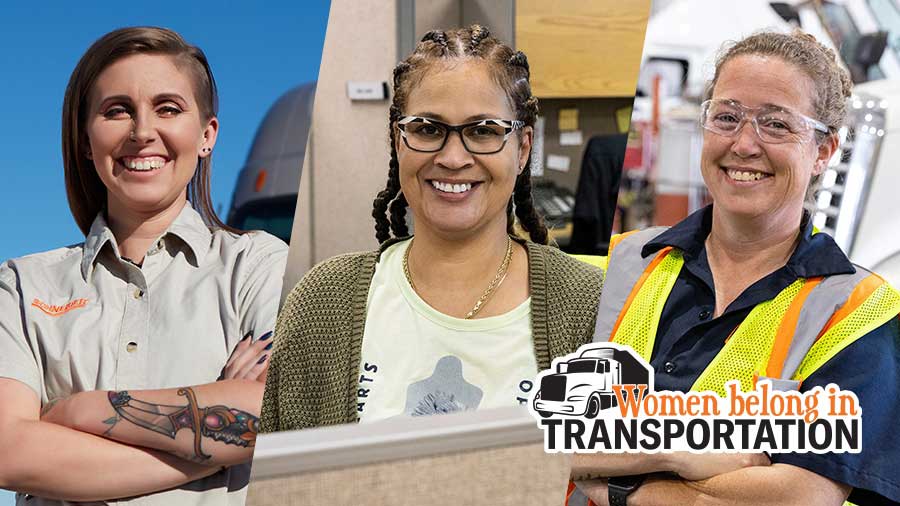 Schneider is also thrilled to share it continues to see an increase in women taking roles as drivers with the company. In 2022, women represented over 12% of the company's driver force compared to a little over 10% in 2021. The company has one of the largest percentages of women drivers among large carriers in the transportation industry.
Schneider is intentional about creating an environment where women can advance their careers with programs like the Schneider Women's Network, a business resource group committed to offering professional development opportunities.
This March, Schneider is rallying behind an initiative, 'Women Belong in Transportation', to recognize the achievements of women across the organization, celebrating their successes and giving voice to their diverse stories on social media.
This Women's History Month and beyond, the company continues to support and bring attention to opportunities for women in the field.
About the Market Update
Schneider publishes this regular transportation market update to keep you informed of freight market conditions, supply and demand influencers, and disruptions that may impact your supply chain.
This Market Review Update is intended to provide you with high-level macroeconomic and general industry data that may be relevant to your business. This update should not be used for any other purpose. This update does not state or imply anything about Schneider's performance, results, operations, strategy, projections or plans. The purpose of this update is to relay statistical and relevant facts from various industry professionals. This update does not predict or forecast any economic or industry outcome or results. This update has been prepared on the basis of information made available by third parties; Schneider has not attempted to independently verify any such third-party information.
This report focuses overviews the Transportation Market. View the Market Update focusing on Mexico transportation here.
For the latest information on hurricane season and the impacts on supply chains, please see our weather-advisory page.
Drive your business forward
Sign up to receive our industry leading newsletter with case studies and insights you can put to use for your business.