Shipper | Market updates 2 min. read
For sophisticated cargo thieves, use advanced tools
As cargo thefts continue to rise, carriers can implement technology to stay ahead of the thieves.
Cargo thefts continue to rise, and thieves are becoming more sophisticated.
Theft prevention and recovery network CargoNet reported almost 1,800 pilferage claims were made by its members last year. In 2021, fewer than 1,300 incidents were reported, leading to an increase of 15%. 2023 trends continue to rise, with thefts spreading farther east.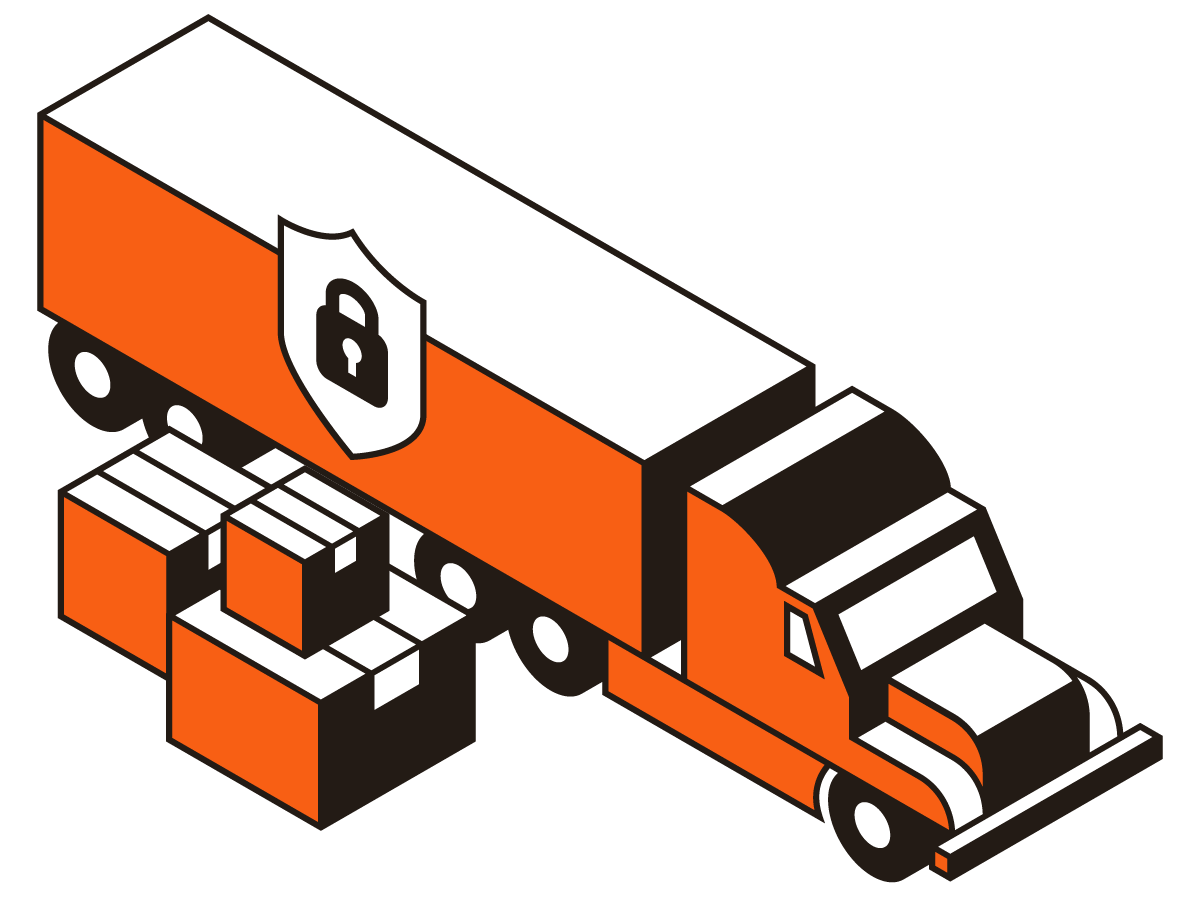 "One of the things that we are starting to see, and I predict is going to be a long-term trend, is the shift of strategic and fraudulent thefts moving to the East Coast and more eastern states," said Danny Ramon, intelligence and response manager at supply chain risk management company Overhaul.
As cargo thefts continue to rise, carriers can implement technology to stay ahead of the thieves.
How can Schneider help?
Cargo security has become a top priority for shippers. Just one stolen load of cargo in a year can cause major disruptions to the business and a significant loss in revenue. Schneider is continuously working to better serve our customers and ensure their freight is delivered safely and on time.
Supply chain security technology provides customized solution for better freight visibility
Schneider works with Overhaul, a supply chain security company, to develop and provide real-time visibility and premier freight tracking capabilities for brokered freight.
Freight tracking
Multiple sources of data are used for real-time monitoring and exception notifications.
About the Market Update
Schneider publishes this regular transportation market update to keep you informed of freight market conditions, supply and demand influencers, and disruptions that may impact your supply chain.
This Market Review Update is intended to provide you with high-level macroeconomic and general industry data that may be relevant to your business. This update should not be used for any other purpose. This update does not state or imply anything about Schneider's performance, results, operations, strategy, projections or plans. The purpose of this update is to relay statistical and relevant facts from various industry professionals. This update does not predict or forecast any economic or industry outcome or results. This update has been prepared on the basis of information made available by third parties; Schneider has not attempted to independently verify any such third-party information.
This report focuses overviews the Transportation Market. View the Market Update focusing on Mexico transportation here.
For the latest information on hurricane season and the impacts on supply chains, please see our weather-advisory page.
Drive your business forward
Sign up to receive our industry leading newsletter with case studies and insights you can put to use for your business.