Schneider earns Chevron's 2021 Lubricants Innovation award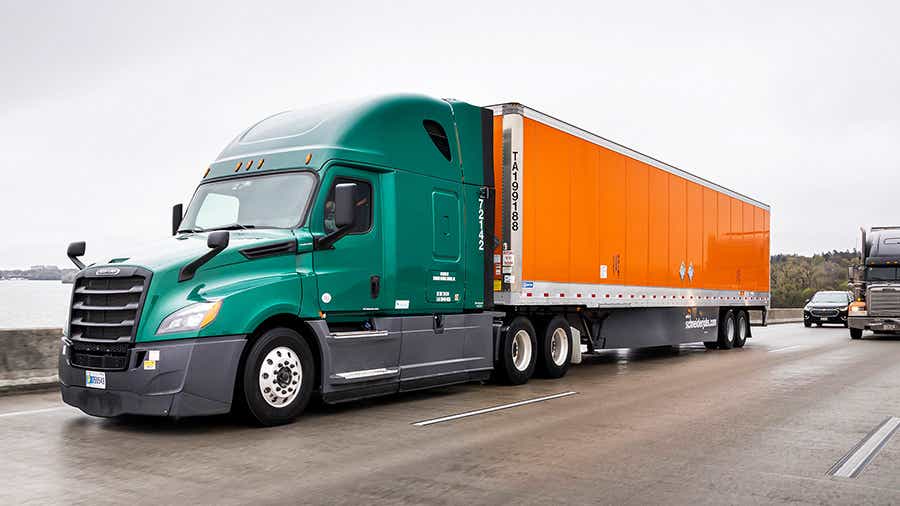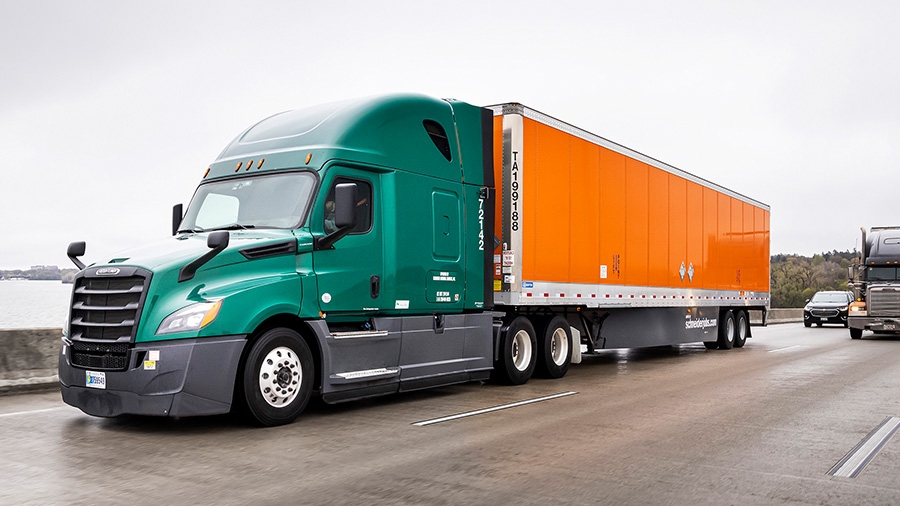 Market Index Pricing offering helped overcome marketplace challenges
GREEN BAY, Wis. (August 8, 2022) – Schneider (NYSE: SNDR), a premier multimodal provider of trucking, intermodal and logistics services is pleased to accept the 2021 Lubricants Innovation award from energy company Chevron for its Market Index Pricing offering.
Chevron created this award to honor carriers who provide creative solutions to capacity challenges in the industry. Schneider stood out for its authenticity and willingness to establish actionable solutions for Chevron freight.
"We are honored to receive an award acknowledging the unparalleled solution Market Index Pricing offers shippers," said Schneider Vice President Ben Schuchart.
The Market Index Pricing is a solution offered by Schneider to help shippers secure capacity through 100% order acceptance and transparent market pricing. It allows manufacturers to bypass the spot market by analyzing current purchasing behavior against third-party indexes.
Schneider works with over 60,000 carriers to ensure suitable prices for shippers, like Chevron, through the program. The solution delivers savings regardless of market direction or volatility with real-time, index driven pricing.
Schneider is proud to protect freight coverage during volatile times and deliver savings for all its customers, learn more about the Market Index Pricing by contacting an expert or visiting the dynamic pricing page.