Schneider fully transitioned to Union Pacific for western rail service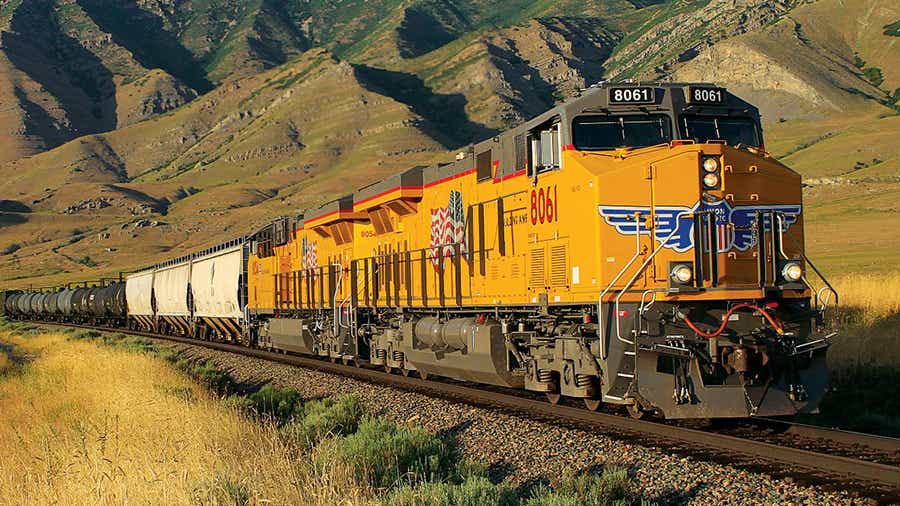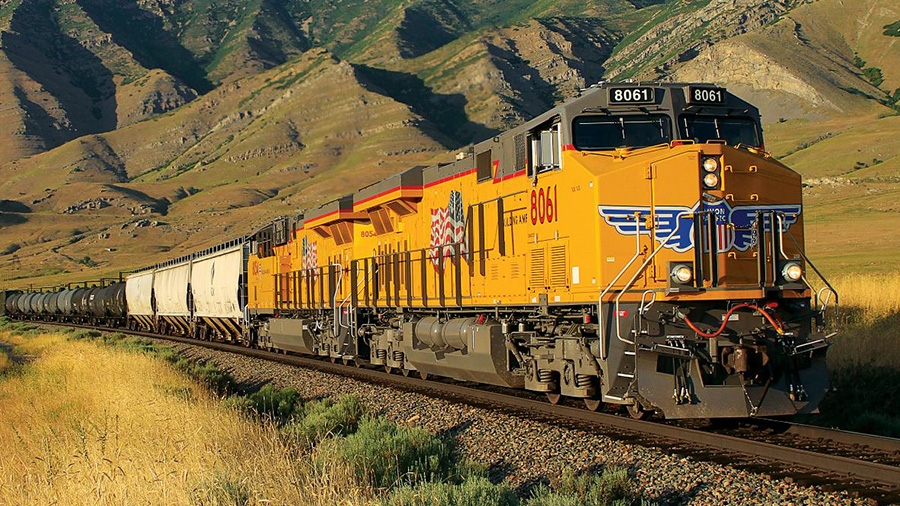 The move expands the company's intermodal services and gives customers a differentiated rail offering
GREEN BAY, Wis. (January 2, 2023) – Schneider (NYSE: SNDR), a premier multimodal provider of transportation, intermodal and logistics services, completed the transition of its western rail operations to Union Pacific Railroad (NYSE: UNP), making it the largest company driver dray fleet on the rail network.
Schneider's intermodal operations on Union Pacific transitioned seamlessly as the companies collaborated closely over the last year to align operations, technology, sales and customer teams in preparation for the service change. There was no disruption to Schneider's customers during the transition. The move is also a pivotal step in the carrier's plans to double its intermodal size by 2030 and continue to reduce its carbon footprint.
The supply chain leader has one of the largest intermodal fleets in North America, including more than 28,000 company-owned containers which accompany a fully deployed company-owned chassis fleet. Schneider now has access to more rail lanes as well as direct connections on transcontinental freight due to the partnership between the Union Pacific and CSX networks.
"We believe the move in the West means we can offer our customers a distinct differentiator in the market," said Schneider Executive Vice President and Group President of Transportation and Logistics Jim Filter. "The combination of more coast-to-coast connections and being the first fully asset-based carrier with company drivers, company-owned containers, and company-owned chassis to operate on the railroad will result in more consistent service and less time in transit. We see huge benefits with Union Pacific to successfully deliver a positive service experience for our customers and drivers."
Schneider and Union Pacific are working collectively to improve driver efficiency at terminals, further reducing delays in transit. The railroad's additional lane options and consistent rail departure frequency provides customers with more options, better reliability, and ultimately greater control over the supply chain.
"This is the beginning of a partnership built on a shared commitment to provide more sustainable intermodal services and reduce our carbon footprints," said Union Pacific Executive Vice President of Marketing and Sales Kenny Rocker. "We look forward to future growth as we leverage Union Pacific's extensive network and Schneider's innovative logistics offerings to provide unparalleled customer service."
"In addition to offering our customers more possibilities, the transition to Union Pacific is a crucial piece in furthering our sustainability goals," said Filter.
Moving freight by rail has significant environmental benefits. One ton of freight can be moved 500 miles by rail on the equivalent of a single gallon of fuel. Working with Union Pacific provides a reduction in idling time and increased route optimization that leads to a cut in vehicle emissions. Additionally, Schneider announced in 2022 that it would be adding 92 battery electric vehicles to its intermodal operations in southern California, giving customers even more ways to cut emissions.
Learn more about Schneider's leadership in intermodal at:
To learn more about sustainability at Schneider, visit: