Schneider named a Best Employer for Women in 2022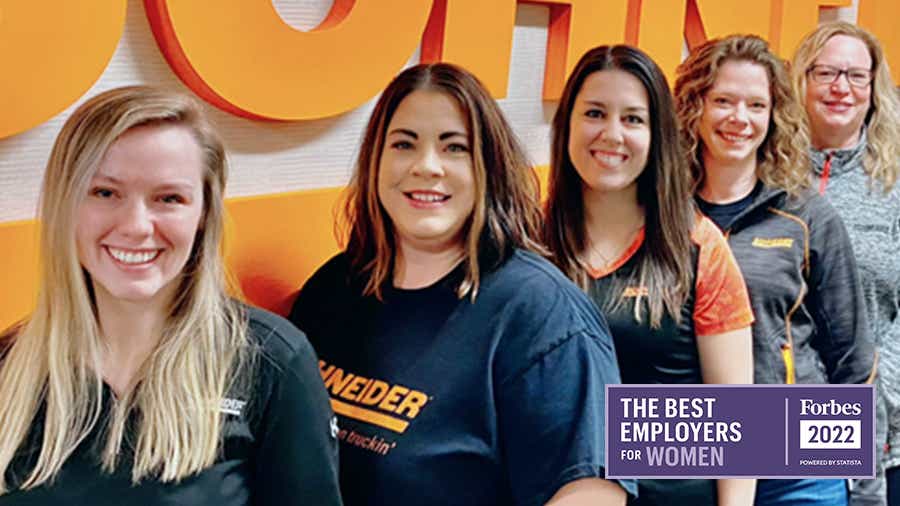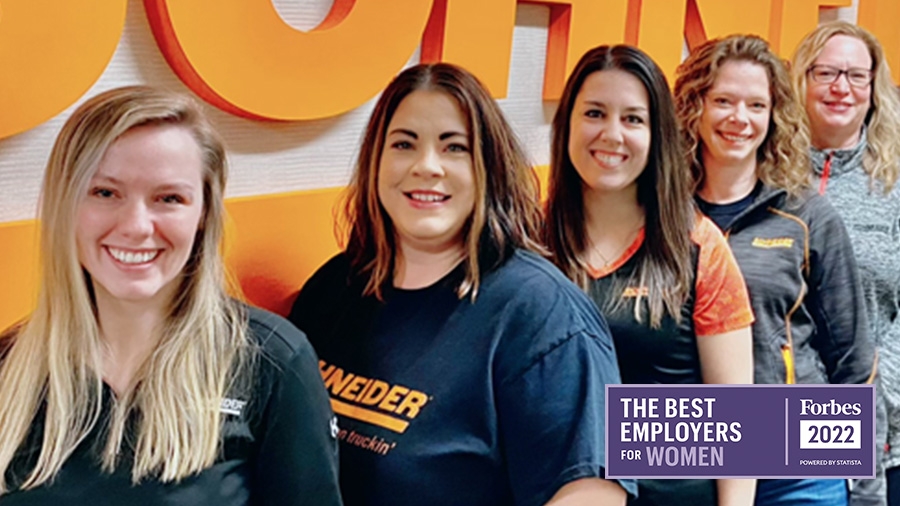 Transportation leader recognized by Forbes
GREEN BAY, Wis. (September 13, 2022) – Schneider (NYSE: SNDR), a premier multimodal provider of transportation, intermodal and logistics services, is pleased to share the company has been recognized as a Best Employer for Women 2022 by Forbes.
Forbes identified the Best Employers for Women by conducting an independent survey from a sample of 50,000 U.S. employees – 30,000 of whom are women – working for companies employing at least 1,000.
"We're thrilled to be recognized once again as a leading employer for women by Forbes," says Schneider Executive Vice President of Human Resources Angela Fish. "Our hard work is paying off; we've steadily increased our number of women drivers year-over-year."
Women make up 10% of Schneider's drivers and 41% of leadership roles across the organization. As Schneider looks to the next generation of strong voices in the industry, 47% of the participants in our leadership mentor program are women.
Schneider is committed to supporting and advancing careers for women and has a number of ongoing initiatives aimed at removing obstacles women tend to face in the industry.
The evaluation was based on four separate criteria:
Direct recommendations – work topics in general
Direct recommendations – topics relevant to women
Indirect recommendations
Diversity among top executives
"As a woman employee at Schneider and recently selected Driver Ambassador for Women in Trucking, I can wholeheartedly say this award is well-deserved," shares Schneider driver and training engineer KayLeigh McCall. "I've always felt welcomed and encouraged to grow my career at Schneider, and I'm proud to play a part in facilitating an inclusive environment for women not only at Schneider but across the industry."
To learn more about how Schneider supports women in the industry, visit: https://schneider.com/company/corporate-responsibility/diversity-equity-inclusion.
Those interested in working for a company that respects, celebrates and values the importance of women can visit: https://schneiderjobs.com/truck-driving-jobs/women-in-trucking.