Intermodal Rail Drayage
The drayage portion of intermodal transportation is the movement of the intermodal container by truck from the shipper origin to the rail ramp, and also from the rail ramp to the receiver destination. Schneider Rail Dray helps railroad providers, third-party logistics providers and direct shippers use their own containers to complete these drayage movements.
Powering rail drayage across North America
45+
railroad ramps throughout North America to scale your network
1,000,000+
drays by highly-trained and uniformed company drivers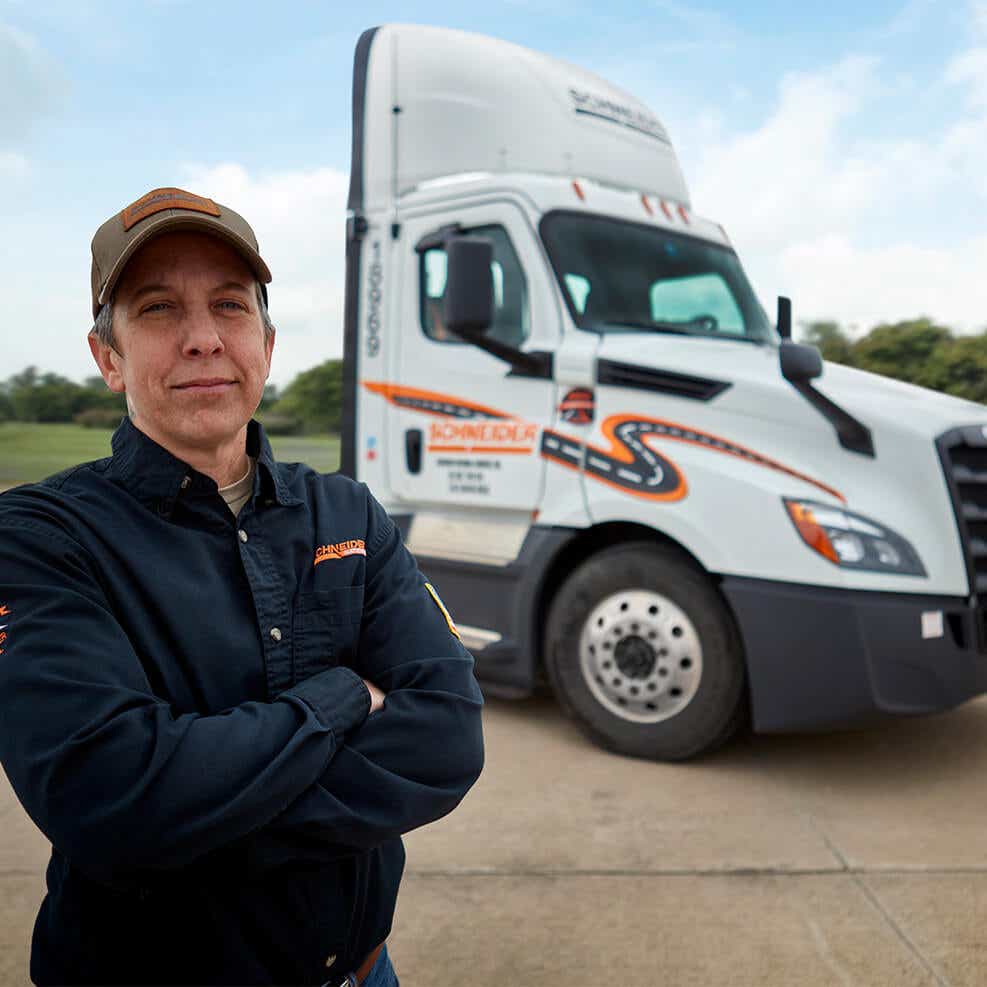 Why use Schneider for rail dray?
Scale: Schneider conducts over 1 million drays a year, giving you the scale to efficiently dray your freight.
Visibility: Satellite-tracking technology enables real-time visibility of dray freight and early notification of delays.
Risk reduction: Schneider's uniformed company drivers provide you better, safer service and minimize your regulatory risks.
Optimization: Schneider has the resources and know-how to efficiently optimize your entire drayage network.
Schneider intermodal services don't stop at dray
Optimize your entire intermodal network with our freight transportation network
Schneider Rail Dray's intermodal dray services are just the beginning. Thousands of shippers trust Schneider Intermodal to deliver the truck-like reliability they need to optimize their entire intermodal network. If your freight must move transcontinental or express — or in tough markets like the Eastern Core or across North American borders — Schneider gets the job done cost-efficiently by optimizing these services.
Let's talk Intermodal fleet services
We have the solutions and services you're looking for.
Let's work together to optimize your supply chain.
Get a quote
Let's talk