Shipper | Best practices
What to look for in a food and beverage carrier
Learn what to look for in a food-grade carrier.
There's no room for error when shipping food and beverage products, as even the smallest mistake can lead to contamination or spoilage. That's why it's essential to find a transportation provider you can trust with your special freight needs. Here are six factors you should look for in a food and beverage carrier.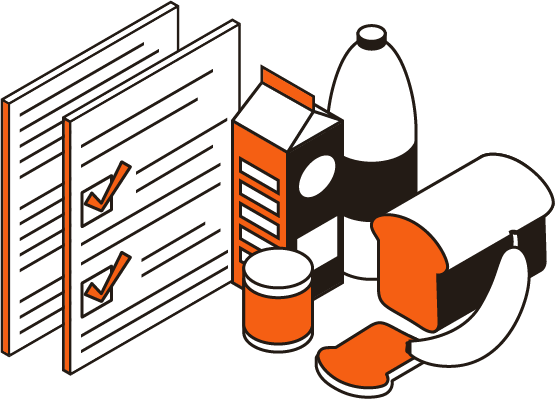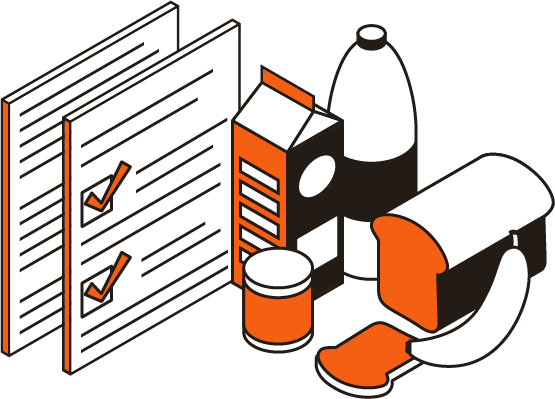 1. Familiarity with FSMA compliance
In 2013, the U.S. Food and Drug Administration established the Food Safety Modernization Act (FSMA) to protect foods, and you'll need to work with a transportation provider that is familiar with it. The FSMA has four key requirements for food safety:
Vehicles and transportation equipment: Trucks, trailers, bulk tankers, containers and other equipment should be designed and maintained so they don't cause the food they're carrying to become unsafe.
Transportation operations: Measures should be taken during transportation to ensure food safety. One measure that a carrier could take, for example, is having onboard technology in its reefer containers that continuously monitors and maintains proper temperatures, with alerts for maintenance issues.

Training: Carrier personnel are trained in sanitary transportation practices.

Records: Records of written procedures, agreements and training are maintained.
Make sure that your food and beverage carrier has rigorous standards and practices in all four of these requirement categories. Schneider carefully follows all FSMA requirements to ensure its customers' products are transported safely.
2. Expertise in food and beverage shipping
Your carrier should provide a dedicated customer service team with experience in food and beverage transportation. This team should manage your freight needs while driving improvements. A dedicated team will become experts in your business and make smart suggestions, such as providing load engineering expertise to guide the proper packaging and loading of your freight.
Above all, the carrier should have proven success shipping for other food and beverage customers. A long track record of success can provide you peace of mind that your freight is in the right hands. The carrier should also have built strong relationships with retailers that allow for more capacity via drop programs and avoiding OTIF fines. Schneider has been transporting food and beverage products for decades, and its service has won awards from both customers and industry organizations.
3. Thorough training for drivers and other associates
Every shipper has different requirements, so you'll want a carrier that trains its associates on your specific needs. The drivers moving your product must be well-versed in its nuances. For example, drivers should know whether your reefer freight must be kept at a certain temperature or your bulk product must be moved in a certain amount of time to avoid spoilage. Yet it's not just the drivers transporting your food and beverage shipments who need specific training. The associates who are loading and unloading your freight should have knowledge of proper handling procedures to ensure the integrity of your product. At Schneider, every driver receives thorough training on safety, operations and customers' specific needs.
4. Large network of drivers and multimodal equipment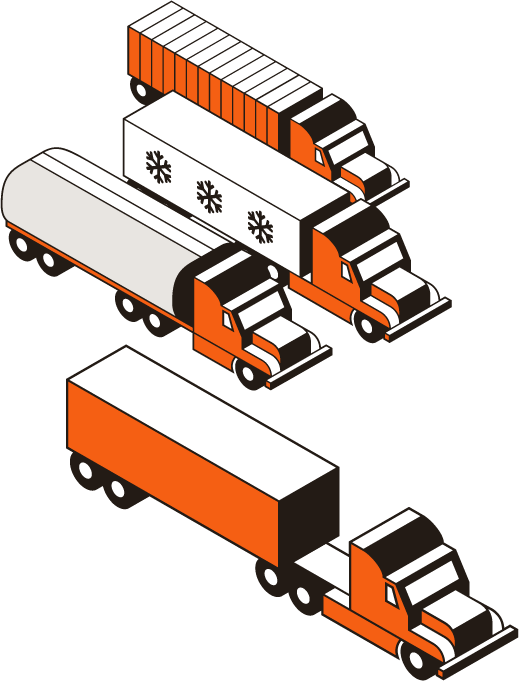 A carrier with a large network of multimodal equipment will be able to meet a transportation mix that works best for your food logistics and transportation needs:
Refrigerated trailers for temperature-controlled freight
Bulk or bulk intermodal for non-packaged liquid or dry goods
Van truckload, intermodal or brokerage for packaged liquid or dry goods
Dedicated services for consistent, shorter moves of any type of freight
A large network of drivers and food-grade containers and boxes will also ensure that the carrier can scale capacity up or down to accommodate surges and seasonal fluctuations as well as being able to move heavy-weight freight. A carrier with operations throughout the country and beyond will also be ready to help if the geography of your shipping expands.
Food and beverage logistics providers with the capital to invest in technology and equipment are also more likely to be able to provide more capacity, control over freight and solutions customized to your specific needs. Schneider's network of drivers and equipment is large enough to accommodate any shipper's needs.
5. Layered cargo security
According to CargoNet's annual report, food and beverage is the second-highest type of freight that is stolen, with 190 incidents of food and beverage cargo theft in 2020 alone. Your carrier should have a layered approach to cargo security that includes driver and associate training, information security and secure equipment. A carrier that provides freight visibility, through tracking devices in trailers or otherwise, will deliver peace of mind that your freight is where it should be. (Plus, visibility into your shipments can help you better predict when product is on shelves.) With these measures in place, Schneider has consistently achieved a 99.9% theft-free rate and zero-theft loads in both 2014 and 2020.
6. Commitment to safety, first and always
Your food and beverage shipping provider should go above and beyond the industry standards for not only food safety but driver safety as well. Make sure your carrier provides regular safety training for drivers and invests in safety equipment and technology. You want a carrier that works to prevent accidents of any kind. Schneider's Responsible Care® certification demonstrates how seriously it takes the safety of associates as well as the public.
Before committing to a food and beverage carrier, make sure it meets all these requirements.

Drive your business forward
Sign up to receive our industry leading newsletter with case studies and insights you can put to use for your business.