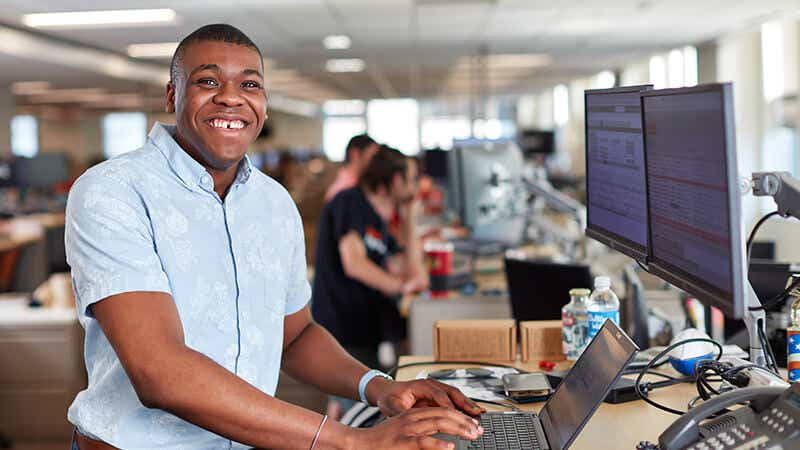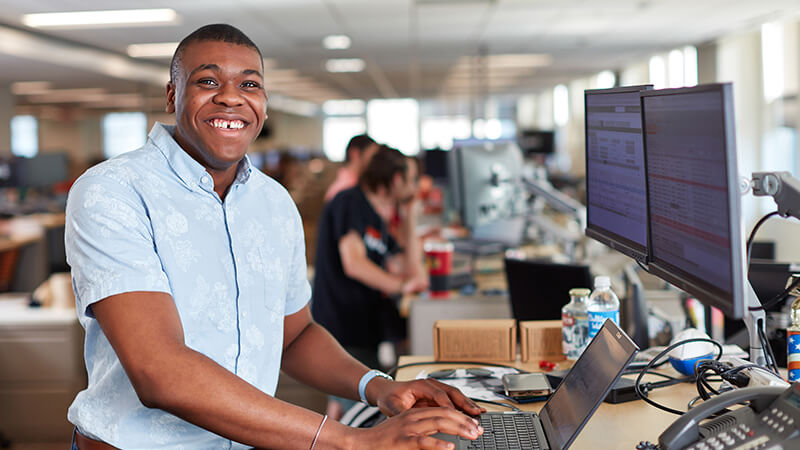 What is a freight broker?
A freight broker, sometimes called a trucking broker, operates by building relationships with shippers and carriers.
They work closely with shippers to understand their transportation needs and requirements, including:
Type of cargo being shipped.
Pickup and delivery locations.
Distance of the shipment.
Any special handling or equipment needs.
Based on this information, freight brokers identify carriers with the necessary expertise and capacity to meet the client's transportation needs.
How do freight brokers operate?
Once a suitable carrier has been identified, the freight broker negotiates rates and terms with the carrier on behalf of the shipper. After the rates and terms have been agreed upon, the freight broker will negotiate the best rate possible from the carrier moving the load.
Additionally, the broker will handle scheduling pickup and delivery times and arranging any necessary permits or documentation. Throughout the transportation process, the freight broker will stay in close communication with the shipper and carrier to ensure that everything runs smoothly and any potential issues are uncovered and addressed early in the process.
The role of a freight broker can vary but typically includes the following responsibilities:
Top 5 most important freight broker responsibilities
Connecting shippers with carriers:
Freight brokers leverage their network of contacts and relationships within the transportation industry to match shippers with carriers that can meet their specific needs.
Negotiating rates:
Freight brokers negotiate rates on behalf of their shippers, trying to secure the best possible price for transportation services. This can involve negotiating with many carriers to find the best fit for a particular load.
Arranging transportation:
Once a carrier has been selected, the freight broker handles coordinating the logistics of the shipment. This includes determining the best route and ensuring that all necessary permits and paperwork are in order.
Tracking shipments:
Throughout the transportation process, freight brokers keep tabs on the shipment's progress. They also provide updates to the shipper and carrier as necessary. This allows all parties to stay informed and make any necessary adjustments to the transportation plan.
Resolving issues:
If any issues arise during transportation, such as a delay or damage to the goods transported, the freight broker handles the problem quickly and efficiently for the shipper.
What is the difference between a freight broker and an asset-based carrier?
While both types of transportation providers move cargo from point A to point B, they are different business models.
Asset-based carrier
An asset-based carrier owns its trucks and trailers and uses a combination of company drivers and owner-operators who are running under the asset-based carrier's authority.
Freight broker
Freight brokers are third-party logistics providers (3PL) that act as intermediaries between shippers and carriers. They do not own any trucks or trailers, and all their clients' freight is moved by various asset-based carriers.
Their primary role is to enable the movement of goods by connecting shippers with carriers with the necessary capacity and expertise to transport their cargo. Freight brokers are not responsible for physically moving the cargo themselves; instead, they arrange transportation services by negotiating rates and terms with carriers on behalf of their clients.
Are there other ways to move freight?
An increasingly popular option is to move freight via digital freight networks. These online marketplaces give businesses the ability to have complete freight management while providing a digital freight broker built into the online technology.
The use of digital freight management has become increasingly popular due to its time savings, transparency and 24/7 service.
The advantages to using a freight broker your business
Using a freight broker in a shipper's multimodal transportation mix offers several benefits, helping businesses manage their transportation budget cost-effectively and efficiently.
In many companies, especially small to medium-sized businesses, the shipping desk tends to be stretched to its limits with requests, orders, tracking and issue resolution. For many transportation or shipping managers, finding a good freight brokerage with a team that can take work off an overloaded plate is a huge advantage.
Good freight brokers bring a lot to the table. They keep their clients moving in the right direction and allow the shipping, operations or warehouse teams to focus on more strategic initiatives.
Some of the key advantages of using a freight broker include the following:
Access to a wide network of carriers.
Reduced administrative burden.
Improved visibility and tracking.
Increased flexibility/modes of transportation/flexible scheduling.
When freight brokers may not be the right fit
While freight brokers can offer many benefits to businesses, there are certain situations where using a freight broker may not be the best choice. Here are some scenarios where a company may choose a different option:
Large companies with significant in-house logistics expertise:
Large companies that have their own logistics department with experienced personnel may feel they have the necessary expertise to handle their own logistics operations. In this case, they may not see the need to use a freight broker.
Companies with established carrier relationships:
A company may not need a freight broker to find capacity or manage part of the transportation spend if it has one of the following:
An established routing guide.
Long-standing relationships with carriers.
Already negotiated favorable rates.
Companies with significant volume:
Companies that ship high freight volumes have the leverage to negotiate beneficial rates and terms by working directly with carriers. In this case, using a freight broker may not help.
Freight Tip:
It is important to note that large-volume shippers often have room for brokers in their routing guides, especially during peak periods in their business cycle or when capacity is tight.
Companies with limited shipping needs:
If a company only ships goods occasionally or has limited shipping needs, using a freight broker may not be cost-effective. In this case, handling the limited logistics needs in-house or with a digital marketplace may be more practical.
Companies with unique or specialized shipping needs:
If a company has unique or specialized shipping needs, such as oversized or hazardous materials, it may be more practical to work directly with carriers with expertise in handling these shipments. A freight broker may not have the specialized knowledge to handle bulk chemicals, oversized or high-risk loads.
Companies that value complete control over the shipping process:
Some companies want full control over their shipping process, carrier selection arrangement and tracking. In this case, they generally have logistics or shipping teams managing their transportation needs in-house instead of working with a freight broker.
7 mission-critical factors to consider when choosing a broker to move your freight
Industry Knowledge: Choose a freight broker who deeply understands the industry and the specific type of freight you need to transport.
Industry Experience: Look for a freight broker with industry experience in your specific type of freight or shipping requirements. The broker should know the regulations and requirements for your particular industry or shipments. Also, find a partner with a proven track record of success in the industry. Ask for the broker's years of experience, customer testimonials, and references.
Carrier Network: The freight broker you choose should have a robust carrier network, including national and regional carriers. This will ensure you have a range of options and can find the most cost-effective, efficient solutions to keep your freight moving.
Communication and Customer Service: Your freight broker should be easy to work with and responsive to your needs. Look for a broker who communicates clearly and proactively and provides timely updates on your shipment's progress.
Technology and Tracking: Choose a freight broker who uses the latest technology to track and manage your shipments. This should include real-time tracking and visibility, automated notifications, and digital documentation.
Compliance: Make sure the freight broker is licensed and certified by the Federal Motor Carrier Safety Administration (FMCSA). You should also review carrier safety records and understand the broker's safety and performance standards for the carriers the brokerage will use to move your freight.
Pricing: Look for a freight broker who offers competitive and transparent pricing models. They should be able to provide you with clear and accurate pricing information upfront, without any hidden fees or surcharges.
Is using a freight broker right for you?
Using a freight broker can bring numerous benefits to your business. By taking advantage of their expertise, technology, and industry connections, businesses can focus on their core competencies and leave the complex world of shipping to experts. Whether you're a small business owner or a large corporation, finding the right freight broker can help you stay competitive and keep your business moving in the right direction.
To learn more about the many advantages of using our Brokerage services as a strategic part of your multimodal mix, visit our Brokerage page or use the form below to receive more transportation insight.
Drive your business forward
Sign up to receive our industry leading newsletter with case studies and insights you can put to use for your business.