Shipper | Market updates 1 min. read
Schneider has begun to provide Mexico to upper Midwest intermodal service on the newly formed CPKC
Service Began May 2023
Schneider recently announced that is now offering customers intermodal service on the newly merged Canadian Pacific Kansas City, which connects the upper Midwest of the United States and Mexico.
Schneider is a strategic intermodal carrier on CPKC's north-south flagship intermodal service between Chicago and all major points in Mexico.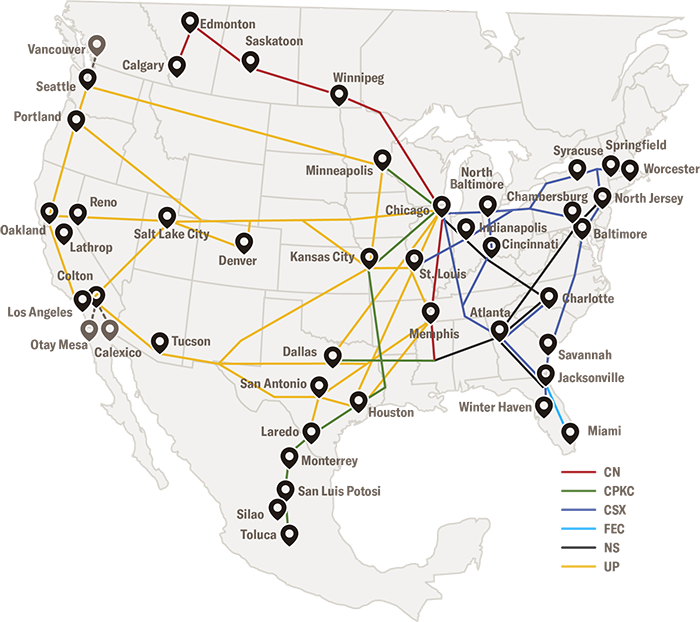 As Schneider helps to grow intermodal offerings between the U.S. and Mexico, it will create more sustainable solutions for shippers.
This service adds to the carrier's already impressive portfolio of capabilities and shipping options — Truckload, Regional, Brokerage, Power Only and more — available to solve its customers' unique supply chain challenges.
Schneider has one of the largest intermodal fleets in North America, with over 28,000 containers and plans to double the company's intermodal size by 2030.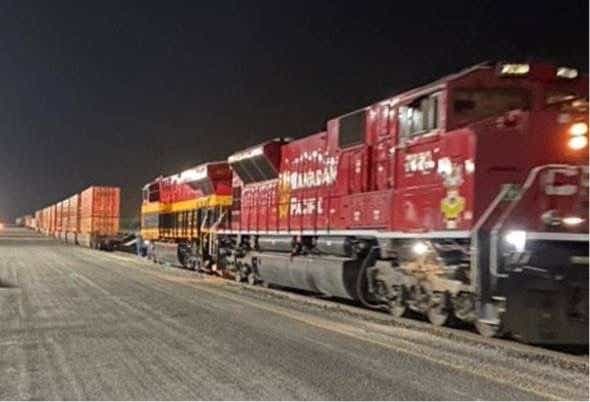 Schneider began moving certain freight on CPKC's railway in mid-May, 2023. This service will offer faster transit between Mexico and U.S. points, and will be the only way to get to Mexico without a handoff.
Benefits of Schneider's new Mexico to upper Midwest intermodal service with CPKC
This intermodal service developed as a result of the rise in nearshoring, which the CPKC sees as a lifetime opportunity. The organization has invested heavily in their cross-border network and the Laredo Bridge.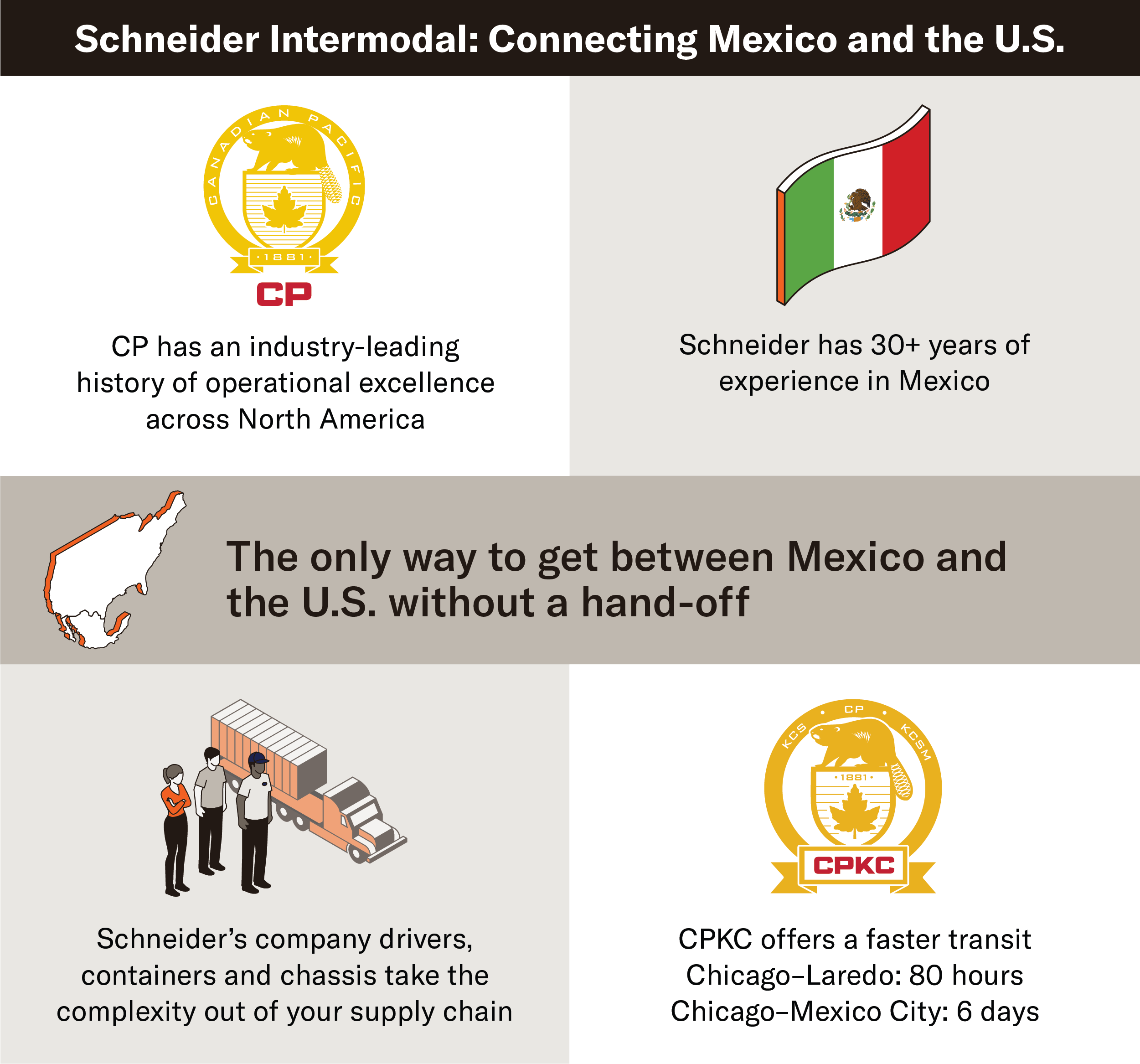 About the Mexico transportation market update
Schneider publishes this regular transportation market update to keep you informed of freight market conditions, supply and demand influencers, and disruptions that may impact your supply chain. 
This report is developed by leveraging data and analytics from multiple transportation industry resources.
This report focuses on the Mexico Transportation Market. View the full Transportation Market Update here.
Weather advisory page -- For the latest information on hurricane season and the impacts on supply chains, please see our weather-advisory page.
Drive your business forward
Sign up to receive our industry leading newsletter with case studies and insights you can put to use for your business.