Shipper | Market updates 2 min. read
Migrant crisis affecting the Mexico/U.S. border
Schneider's Laredo truckload and CPKC intermodal solutions keep cross-border freight moving.
Migrant activity has ripple effect on Texas border transportation operations
Migrant border crossing into the U.S. from Mexico has increased in the last few months due to the expiration of Title 42 in May 2023. Of the areas most affected has been El Paso, TX, where more than 364,000 migrants have been encountered in the past 10 months, and other areas of Texas and other border states are being affected as well.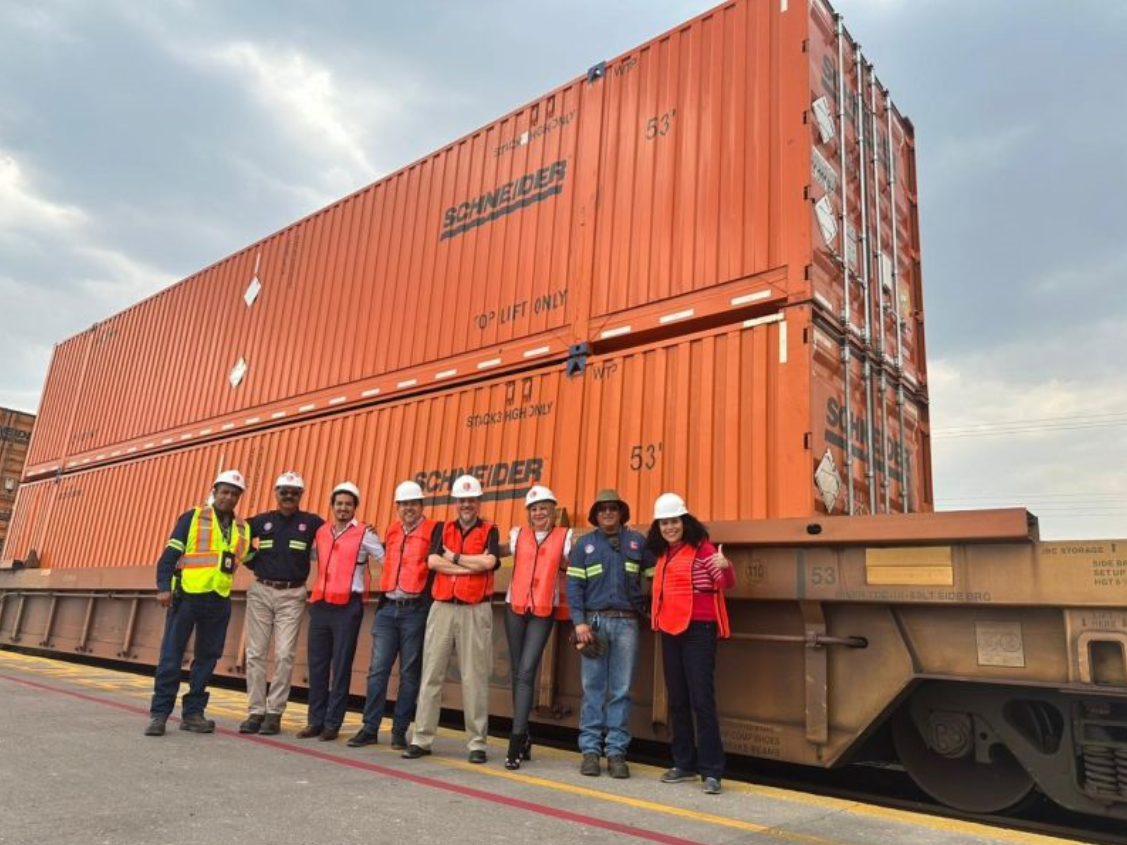 Due to this activity, border transportation operations have experienced ripple effects.
In September 2023, Texas border U.S. Customs and Border Protection (CBP) were redirected from the El Paso Bridge of Americas to immigration duties, and there were temporary closures, which was the second time this year. About 161,439 trucks crossed this bridge in 2022.
Trucks were being instructed to go to the Ysleta-Zaragoza Bridge, which last year had four times the amount of traffic with more than 650,000 trucks crossed. Wait times at the Bridge were about 100 minutes, or 75 minutes in FAST Lanes (at the time of this article in September 2023).
In October 2023, Texas Governor Abbott ordered safety checks on all cargo trucks in Laredo, El Paso, Eagle Pass, Del Rio and Tornillo, Texas. Inspections have since ended as 19,000 trucks carrying $1.9 billion in goods destined for the U.S. had been stranded.
Schneider Intermodal as a Mexico cross-border solution
After only a few months of utilizing CPKC's non-stop cross-border Intermodal service through Laredo (May – July 2023), actual service is exceeding expectations. Service is faster than CPKC Advertised transit, and equal to or faster than average truck transit.
No stopping or transloading at the border with Schneider Intermodal. We keep your freight moving securely (99% theft-free) by providing border pre-clearance, shipping in our double-stacked containers plus transporting your freight in Mexico with C-TPAT certified carriers.
About the Market Update
Schneider publishes this regular transportation market update to keep you informed of freight market conditions, supply and demand influencers, and disruptions that may impact your supply chain.
This Market Review Update is intended to provide you with high-level macroeconomic and general industry data that may be relevant to your business. This update should not be used for any other purpose. This update does not state or imply anything about Schneider's performance, results, operations, strategy, projections or plans. The purpose of this update is to relay statistical and relevant facts from various industry professionals. This update does not predict or forecast any economic or industry outcome or results. This update has been prepared on the basis of information made available by third parties; Schneider has not attempted to independently verify any such third-party information.
This report focuses overviews the Transportation Market. View the Market Update focusing on Mexico transportation here.
For the latest information on hurricane season and the impacts on supply chains, please see our weather-advisory page.
Drive your business forward
Sign up to receive our industry leading newsletter with case studies and insights you can put to use for your business.