Shipper | Case study
API connection delivers more capacity options, freight quotes
Find out how an API connection between Schneider and its transportation management system helped make it easier for one company to get freight quotes and find capacity.
When you have freight to move, you don't want to jump through hoops to make it happen. For one of our customers, this meant working with Schneider to leverage dynamic technology and adopt streamlined processes to secure enough on-demand capacity, making it easier to get the job done.
The company has been a Schneider customer for decades, moving hundreds of shipments across the country daily via various modes of transportation. Far too often a primary carrier would reject awarded freight, and they would be left scrambling — often reaching out to carriers on the spot market to find available capacity. This plan B often came with a premium cost and a less-than-desirable service experience.
The company was looking for ways to make securing the freight capacity easier. It reached out to Schneider to learn more about integrating its transportation management system (TMS) with Schneider through an API connection.
How an API connection provided real-time spot market freight quotes
An API, or application programming interface, is a set of programming instructions that allows two software applications to talk via the web. In other words, an API lets a shipper's software — in this case, a TMS — communicate with other software. One system can query another and receive a response within milliseconds, so data can sync between the two systems automatically. An API connection would provide the company with a smoother, more automatic process for securing freight on the spot market.
The API connection allowed Schneider to access the company's freight needs and provide a quote within seconds. While Schneider can provide live or drop capacity, the company chose to use its API connection with Schneider to find drop capacity solutions.
Schneider was able to bring more capacity options to the company more quickly because the API provides real-time access to newly available freight capacity as Schneider's network changes. With these real-time updates, the company's TMS can automatically choose the option that provides the best value.
Company streamlines its spot market process and finds more freight capacity
With an API integration through Schneider, the company was able to find more freight capacity with less effort. It received 700-800 unique quotes per day, and the API made it faster for the company to get a "yes" for its freight when it needed capacity. While the spot market has a reputation for lesser service, the company didn't have that experience. The API connection allowed for better service because the company could bid the lanes that made the most sense for its network.
Because the company chose to integrate via API with Schneider, it also received these benefits: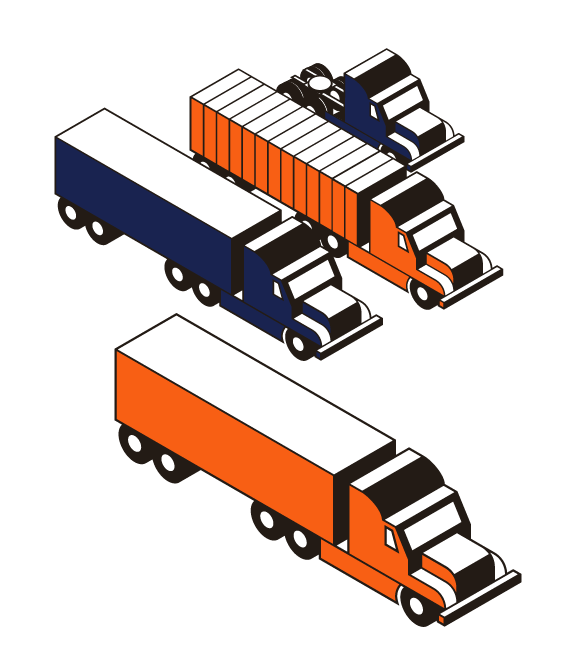 A fast and easy setup for its API connection. Once a connection is made by the customer, Schneider can turn around subscription keys for testing within two days.
A high level of trust and service that keeps Schneider's customers around for an average of 10 years, or in the company's case, more than 50 years.
Connecting its transportation management system to Schneider through an API allowed the company to find capacity more quickly without compromising service. With real-time updates, the company was able to keep its spot freight moving more smoothly than ever.
Drive your business forward
Sign up to receive our industry leading newsletter with case studies and insights you can put to use for your business.