Shipper | Market updates 3.5 min. read
As cargo theft continues to rise, experts advise on prevention and spotting fraud
Shippers and carriers should be aware that the 2022 data showed an increase in cargo theft from 2021.
Freight theft increases from 2021-22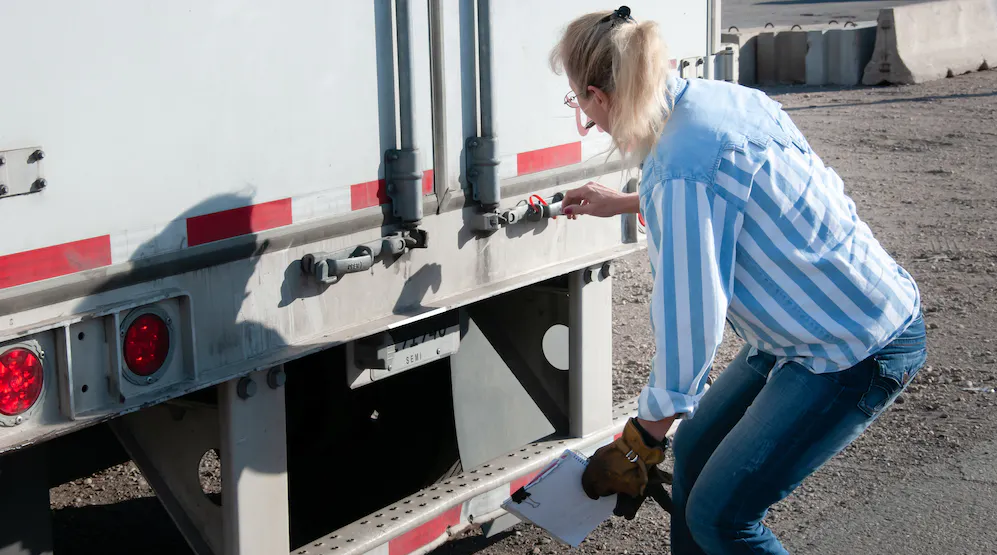 Shippers and carriers should be aware that the 2022 data showed an increase in cargo theft from 2021. Experts point out that they believe this trend won't be slowing down anytime soon.
CargoNet reported that almost 1,800 theft claims were made by their members last year. This is an increase of 15% from 2021. Scott Cornell, transportation lead and claim and theft specialist at Travelers, adds that the data has been heading upward for several quarters.
Freight thieves are becoming more strategic
Compared to previous years, the most-targeted locations have changed. In 2021, truck stops were the highest-risk areas, followed by warehouses and distribution centers. In 2022, the data reflects warehouses and distribution centers at the top, with parking lots coming in second.
Danny Ramon, intelligence and response manager at Overhaul, noted an increase in high-value pilferages when cargo is stolen from a trailer, as opposed to the trailer itself being stolen.
Thieves are getting smarter and more aggressive. They are becoming more accurate at identifying loads that carry high-value goods. In addition, their process for stealing has become more sophisticated.
"Strategic theft," which is when thieves use fraudulent or stolen carrier or driver identification to book and then steal loads, has historically been concentrated in Southern California, but the trend has begun to creep eastward. This increase follows an increase in shipping container traffic to eastern states.
Due to the increase in strategic theft, Ramon and Cornell emphasized the importance of shippers and brokers preventing theft through vetting. During the vetting process, having a photo of the truck with a record of its DOT and VIN numbers is important to law enforcement.
While safely and securely shipping your product from point A to point B will never be as carefree as it once was, you can make changes that increase the security of your shipments. It's important to engage in the process and understand this is an ever-changing process.
About the transportation market update
Schneider publishes this regular transportation market update to keep you informed of freight market conditions, supply and demand influencers, and disruptions that may impact your supply chain.
This Market Review Update is intended to provide you with high-level macroeconomic and general industry data that may be relevant to your business. This update should not be used for any other purpose. This update does not state or imply anything about Schneider's performance, results, operations, strategy, projections or plans. The purpose of this update is to relay statistical and relevant facts from various industry professionals. This update does not predict or forecast any economic or industry outcome or results. This update has been prepared on the basis of information made available by third parties; Schneider has not attempted to independently verify any such third-party information.
This report focuses overviews the Transportation Market. View the Market Update focusing on Mexico transportation here.
For the latest information on hurricane season and the impacts on supply chains, please see our weather-advisory page.
Drive your business forward
Sign up to receive our industry leading newsletter with case studies and insights you can put to use for your business.