Shipper | Market updates 2 min. read
FMCSA rejects industry request to share hair testing results
The request would have broadened the scope of the drug clearinghouse results to include hair testing.
FMCSA says they don't have the authority to make the decision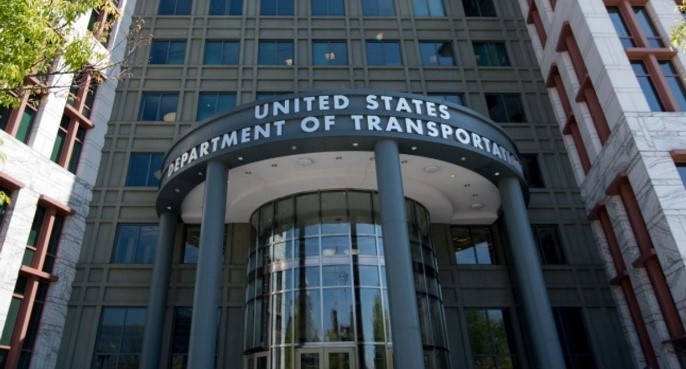 The Federal Motor Carrier Safety Administration (FMCSA) has denied a request from a group of carriers, including Schneider, to broaden the scope of the drug clearinghouse to results reported to include hair testing.
The alliance requested for hair testing results be included with urinalysis data on the FMCSA's Drug and Alcohol Clearinghouse, as it is more reliable and accurate than urine testing. The group also said the shift would reduce the likelihood of truck drivers who use illegal drugs from operating commercial vehicles until they complete rehabilitation.
The FMCSA responded in December 2022, saying that they do not have statutory authority to make the decision, and that the Department of Health and Human Services is reviewing the request, evaluating whether hair testing can be included.
The Drug and Alcohol Clearinghouse provides FMCSA and employers the necessary tools to identify drivers who are prohibited from operating a CMV based on U.S. Department of Transportation (DOT) drug and alcohol program violations, and ensure that such drivers receive the required evaluation and treatment before operating a CMV on public roads. Between January 2020 and November 2022, there were 181,702 test results reported to the Clearinghouse with violations, 82% of them accounting for positive drug tests. More than half of those positive drug tests were attributed to marijuana.
Schneider has long used hair follicle testing on drivers, in addition to the required urine testing. One of the other carriers in the Trucking Alliance did a study that showed that in 2021, hair testing found evidence of drug use in 7,159 applicants, but over 6,400 of those cases passed urinalysis. The company said it's likely that those who passed the urine test would have been hired if the carrier only relied on the Department of Transportation test.
Supporters of the proposal have said that while companies use urine and hair testing to screen out potential hires for drug use, drivers who fail the latter test can still get jobs with other carriers because businesses can't share results on the clearinghouse.
The outcome repeats a previous push by the alliance to expand the clearinghouse. In 2020, a law firm representing the companies called for the inclusion of hair drug testing, but FMCSA said at the time it lacked the statutory authority and denied the request in 2021.
Regulatory information
Schneider publishes this regular transportation market update to keep you informed of freight market conditions, supply and demand influencers, and disruptions that may impact your supply chain.
This Market Review Update is intended to provide you with high-level macroeconomic and general industry data that may be relevant to your business. This update should not be used for any other purpose. This update does not state or imply anything about Schneider's performance, results, operations, strategy, projections or plans. The purpose of this update is to relay statistical and relevant facts from various industry professionals. This update does not predict or forecast any economic or industry outcome or results. This update has been prepared on the basis of information made available by third parties; Schneider has not attempted to independently verify any such third-party information.
This report focuses overviews the Transportation Market. View the Market Update focusing on Mexico transportation here.
For the latest information on hurricane season and the impacts on supply chains, please see our weather-advisory page.
Drive your business forward
Sign up to receive our industry leading newsletter with case studies and insights you can put to use for your business.