Shipper | Market updates 1.5 min. read
Market Data: Evolving freight conditions
If you've been following our data over the last couple years, you'll notice a refresh in 2023! The market has been evolving, and our data is evolving with it. We hope that these new data points help you to stay informed on what's going on in the market to help you make the best decisions possible in your organization.
U.S. truck loadings increased in January
Following the atypical holiday season at the end of the year, U.S. truck loadings increased in January to levels last seen in mid 2022.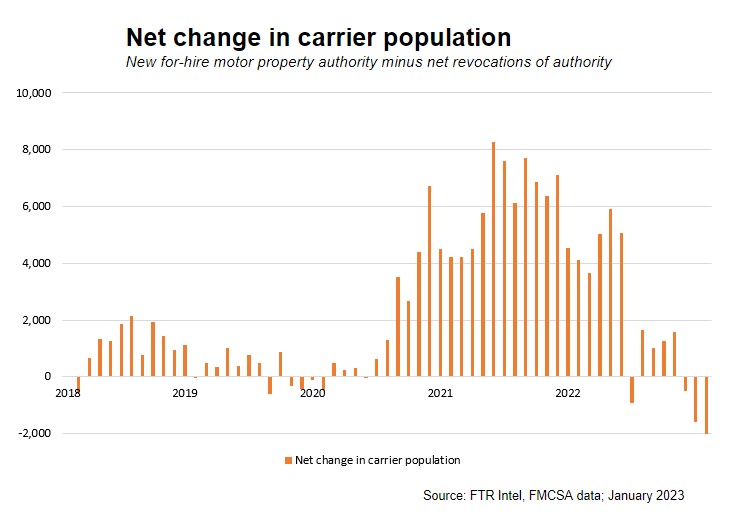 Attrition in the for-hire carrier population has appeared to gain momentum through the end of the year, as carriers face numerous operating pressures throughout the market.
What does this mean for shippers?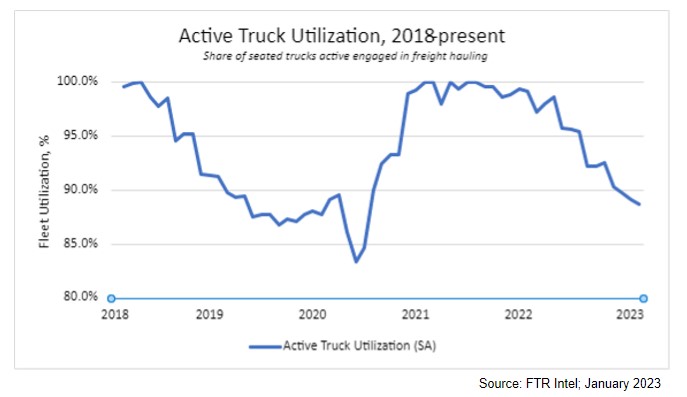 Active truck utilization continues to decline from the high levels maintained through 2021 and early 2022 as freight conditions continue to evolve. Learn what tactics you can use to increase utilization, here.
The load-to-truck ratio began 2023 lower than December and is now below 2019 levels.
About the Transportation Market Update
Schneider publishes this regular transportation market update to keep you informed of freight market conditions, supply and demand influencers, and disruptions that may impact your supply chain.
This Market Review Update is intended to provide you with high-level macroeconomic and general industry data that may be relevant to your business. This update should not be used for any other purpose. This update does not state or imply anything about Schneider's performance, results, operations, strategy, projections or plans. The purpose of this update is to relay statistical and relevant facts from various industry professionals. This update does not predict or forecast any economic or industry outcome or results. This update has been prepared on the basis of information made available by third parties; Schneider has not attempted to independently verify any such third-party information.
This report focuses overviews the Transportation Market. View the Market Update focusing on Mexico transportation here.
For the latest information on hurricane season and the impacts on supply chains, please see our weather-advisory page.
Drive your business forward
Sign up to receive our industry leading newsletter with case studies and insights you can put to use for your business.