Shipper | Market updates 1 min. read
The Schneider Evolution with Erin Van Zeeland
Schneider's Erin Van Zeeland, Chief Commercial Officer, SVP and GM of Logistics, joined podcast host Blythe Brumleve on the Digital Dispatch. Erin and Blythe talked about the progression of the company and the logistics industry. Van Zeeland shared how she joined Schneider and the process of being brought into the logistics industry as well as her opinion on the value of loyalty to a company, despite the belief that employees should move around and always be looking for new opportunities.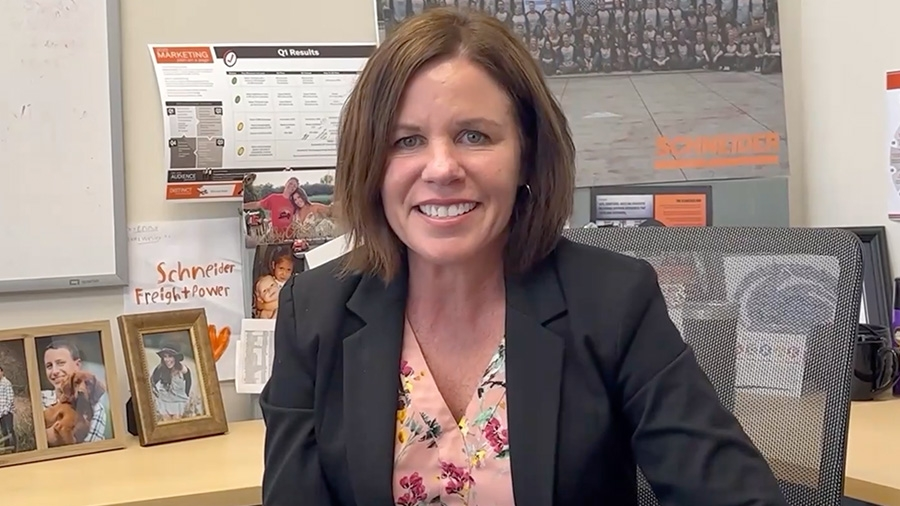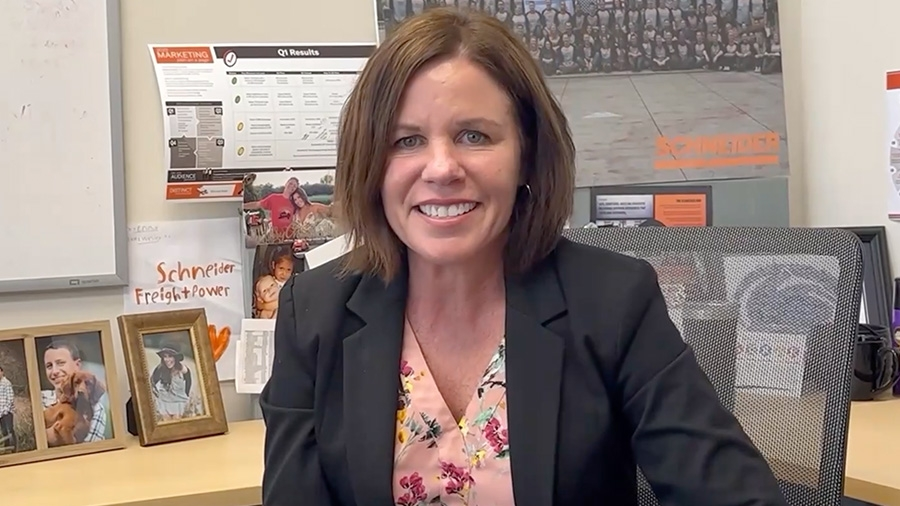 About the Market Update
Schneider publishes this regular transportation market update to keep you informed of freight market conditions, supply and demand influencers, and disruptions that may impact your supply chain.
This Market Review Update is intended to provide you with high-level macroeconomic and general industry data that may be relevant to your business. This update should not be used for any other purpose. This update does not state or imply anything about Schneider's performance, results, operations, strategy, projections or plans. The purpose of this update is to relay statistical and relevant facts from various industry professionals. This update does not predict or forecast any economic or industry outcome or results. This update has been prepared on the basis of information made available by third parties; Schneider has not attempted to independently verify any such third-party information.
This report focuses overviews the Transportation Market. View the Market Update focusing on Mexico transportation here.
For the latest information on hurricane season and the impacts on supply chains, please see our weather-advisory page.
Drive your business forward
Sign up to receive our industry leading newsletter with case studies and insights you can put to use for your business.