Shipper | Market updates
Transportation Market Update
January 20, 2023 Transportation Market Update Report: Schneider receives first Freightliner eCascadia battery electric trucks, upcoming industry events, 2023 CVSA enforcement dates, the latest news on electric and hydrogen fuel vehicles, and industry and Schneider news!
A deceleration in demand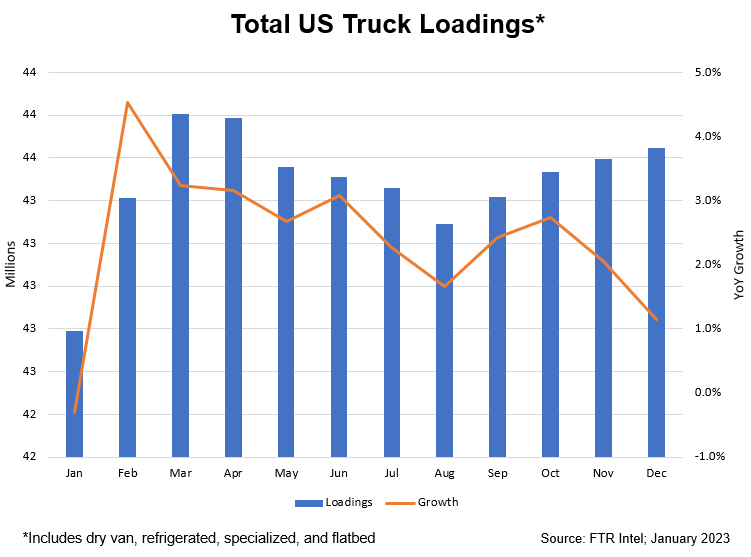 Rapid deceleration of demand was seen beginning in the 4th quarter of 2022. Despite deceleration, growth continued to be positive, which aligns with data from the U.S. ISM Purchasing Managers Index, indicating that consumers are slowly shifting back from purchasing goods to services.
Get more market data here.
Upcoming industry events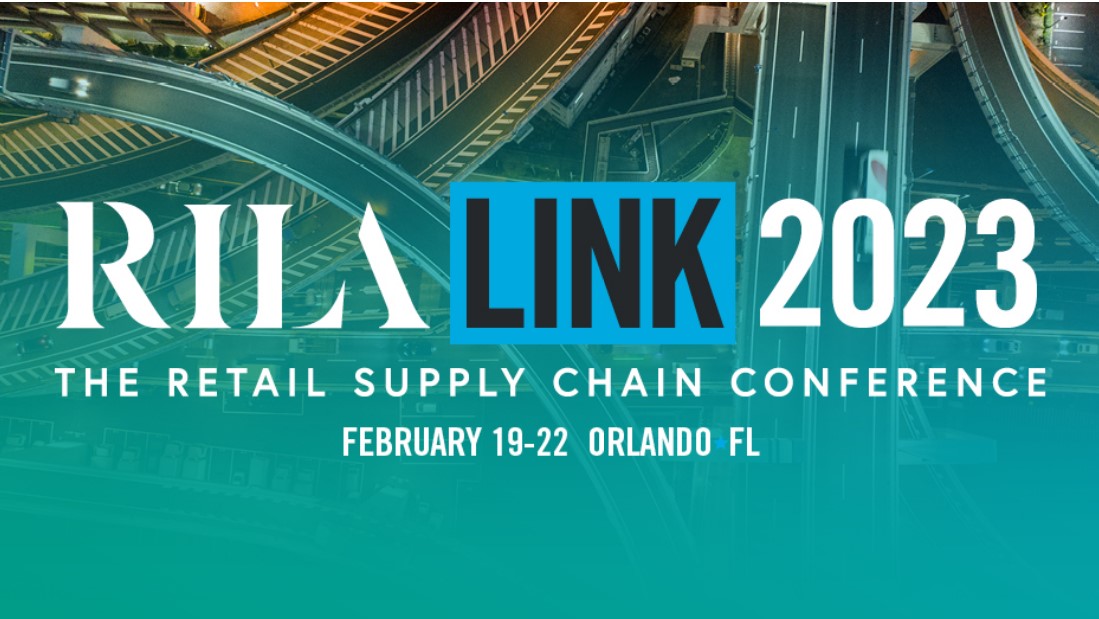 Join Schneider's executive team at RILA LINK 2023, the Retail Supply Chain Conference from February 19-22, 2023 and the Food Shippers of America Conference from March 5-7, 2023. This is an opportunity for retailer and food/beverage shippers to discuss your transportation and supply chain strategy, goals and needs with us.

Request a meeting with us prior to the Conferences, below.
Schneider will participate in two more upcoming industry events.
Manifest

January 31st – February 2nd, 2023 at Caesar's Forum in Las Vegas
The premiere gathering of industry leaders, innovators, and investors in a showcase of the cutting edge of Logistics and Supply Chain.
The TPM Conference
February 26 – March 1, 2023 at the Long Beach Convention Center
The premier conference for the trans-Pacific and global container shipping and logistics community. It will be held from February 26 – March 1, 2023 at the Long Beach Convention Center.
Intermodal CO2 and fuel savings calculator
Interested in how much your organization could reduce it's CO2 emissions by using intermodal transportation?
About the Transportation Market Update
Schneider publishes this regular transportation market update to keep you informed of freight market conditions, supply and demand influencers, and disruptions that may impact your supply chain.
This Market Review Update is intended to provide you with high-level macroeconomic and general industry data that may be relevant to your business. This update should not be used for any other purpose. This update does not state or imply anything about Schneider's performance, results, operations, strategy, projections or plans. The purpose of this update is to relay statistical and relevant facts from various industry professionals. This update does not predict or forecast any economic or industry outcome or results. This update has been prepared on the basis of information made available by third parties; Schneider has not attempted to independently verify any such third-party information.
This report focuses overviews the Transportation Market. View the Market Update focusing on Mexico transportation here.
For the latest information on hurricane season and the impacts on supply chains, please see our weather-advisory page.
Drive your business forward
Sign up to receive our industry leading newsletter with case studies and insights you can put to use for your business.