Shipper | Market updates 2 min. read
U.S. container imports tumbled close to pre-pandemic levels in December 2022
Consumer demand moderates amid continued inflation and high interest rates.
Import patterns returning to pre-pandemic levels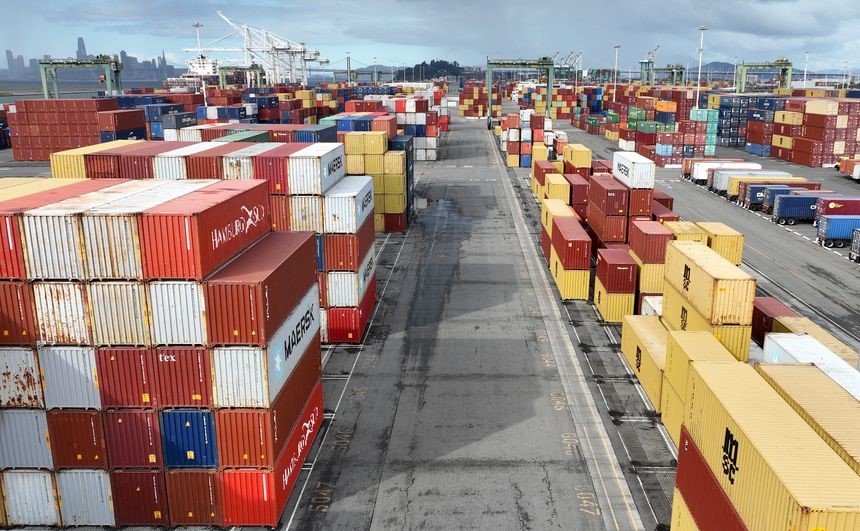 U.S. ocean imports closed 2022 extending the progression to pre-pandemic levels. December 2022 marked the lowest level for seaborne imports since June 2020, which was just before the pandemic-driven rush to restock inventory. December 2022 container volumes were 19.3% behind box volumes from December 2021.
The shipping sector is starting to brace for a larger decline in container volumes. The Global Port Tracker report recently produced by Hackett Associates and the National Retail Federation, estimated that January import volumes will fall 11.5% from last year, February imports will fall 23% year over year, and March imports will be down 25% year over year. Hackett Associates believes import patterns will be returning to what was normal before 2020.
"Ports have been stretched to their limits and beyond but are getting a break as consumer demand moderates amid continued inflation and high interest rates," NRF Vice President for Supply Chain and Customs Policy Jonathan Gold said. "Consumers are still spending and volumes remain high, but we're not seeing the congestion at the docks and ships waiting to unload that were widespread this time a year ago. It's good to escape some of the pressure, but it's important to use this time to address supply chain challenges that still need to be resolved like finalizing the West Coast port labor contract."
"After nearly three years of COVID-19's impact on global trade and consumer demand, import patterns appear to be returning to what was normal prior to 2020," Hackett Associates Founder Ben Hackett said. "Nonetheless, as inflation eases and consumer spending returns, we project that growth will slowly return going into the second half of the year."
Despite the slowdown in cargo, retail sales are on track to meet NRF's forecast of 6% to 8% growth over 2021 for both the full year and the holiday season when December's sales numbers are released next week.
About the Transportation Market Update
Schneider publishes this regular transportation market update to keep you informed of freight market conditions, supply and demand influencers, and disruptions that may impact your supply chain.
This Market Review Update is intended to provide you with high-level macroeconomic and general industry data that may be relevant to your business. This update should not be used for any other purpose. This update does not state or imply anything about Schneider's performance, results, operations, strategy, projections or plans. The purpose of this update is to relay statistical and relevant facts from various industry professionals. This update does not predict or forecast any economic or industry outcome or results. This update has been prepared on the basis of information made available by third parties; Schneider has not attempted to independently verify any such third-party information.
This report focuses overviews the Transportation Market. View the Market Update focusing on Mexico transportation here.
For the latest information on hurricane season and the impacts on supply chains, please see our weather-advisory page.
Drive your business forward
Sign up to receive our industry leading newsletter with case studies and insights you can put to use for your business.