Shipper | Market updates 2 min. read
Upcoming industry events in 2023
Hear from our experts on timely shipping topics.
Where you'll see us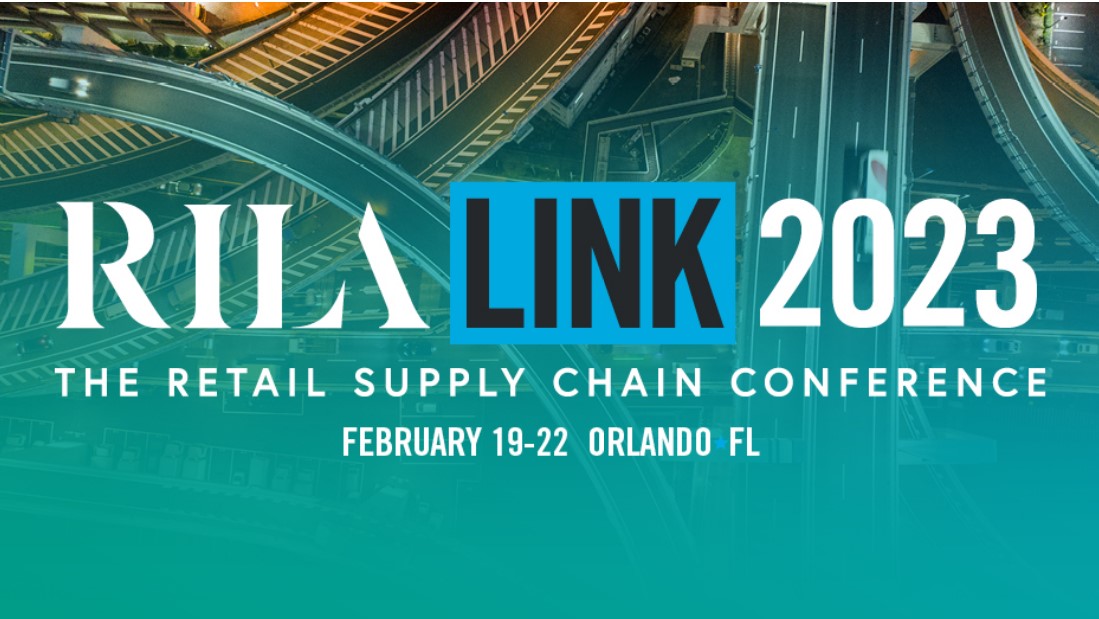 Join Schneider's executive team at RILA LINK 2023, the Retail Supply Chain Conference from February 19-22, 2023, and the Food Shippers of America Conference from March 5-7, 2023.
This is an opportunity for retailer and food/beverage shippers to discuss your transportation and supply chain strategy, goals and needs with us.
Schneider has deep experience working in the retail industry, helping to manage supply chains to meet consumer demand and omnichannel expectations to shop by phone, online and in brick-and-mortar locations. Our large network and Capacity StackingSM options help your organization meet seasonal and unexpected surges on demand.

Schneider is also very experienced working in the food and beverage industry, helping our customers to get their fresh, frozen or temperature-sensitive or processed foods/beverages to their customers on time. From heavyweight shipping solutions to finding food-grade containers, we manage food and beverage cargo safely with customized engineering services. We are also one of the only transportation providers that can handle food and beverage freight throughout its entire supply chain.
The goals of these conferences are to make your supply chain stronger, smarter and more sustainable, which aligns with Schneider's strategy in how we work with our customers. Our expert teams help you to identify cost-savings and optimization opportunities, as well as help you to meet your sustainability goals.
Request a meeting with us prior to the Conferences, below.
More industry events
Schneider will participate in two more upcoming industry events.

Manifest, in its second year, will be held January 31st – February 2nd, 2023 at Caesar's Forum in Las Vegas, as the premiere gathering of industry leaders, innovators, and investors in a showcase of the cutting edge of Logistics and Supply Chain. Get unprecedented access to the people and technologies changing the way the world moves.
Schneider's Rashmi Samantaray, Vice President, Solution Delivery, will be participating in a panel among the 250 speakers at the event.
The TPM Conference, organized by The Journal of Commerce within S&P Global Market Intelligence, is the premier conference for the trans-Pacific and global container shipping and logistics community. It will be held from February 26 – March 1, 2023 at the Long Beach Convention Center.
Experts from Schneider's Port, Warehousing and Distribution team will attend this event to meet with shippers and help them solve for their challenges.
About the Transportation Market Update
Schneider publishes this regular transportation market update to keep you informed of freight market conditions, supply and demand influencers, and disruptions that may impact your supply chain.
This Market Review Update is intended to provide you with high-level macroeconomic and general industry data that may be relevant to your business. This update should not be used for any other purpose. This update does not state or imply anything about Schneider's performance, results, operations, strategy, projections or plans. The purpose of this update is to relay statistical and relevant facts from various industry professionals. This update does not predict or forecast any economic or industry outcome or results. This update has been prepared on the basis of information made available by third parties; Schneider has not attempted to independently verify any such third-party information.
This report focuses overviews the Transportation Market. View the Market Update focusing on Mexico transportation here.
For the latest information on hurricane season and the impacts on supply chains, please see our weather-advisory page.
Drive your business forward
Sign up to receive our industry leading newsletter with case studies and insights you can put to use for your business.