Shipper | Market updates 1.5 min. read
Schneider fully transitioned to Union Pacific for western rail service
Shippers now have more options, better reliability, and greater control over the supply chain.
The move brings increased sustainability and rail benefits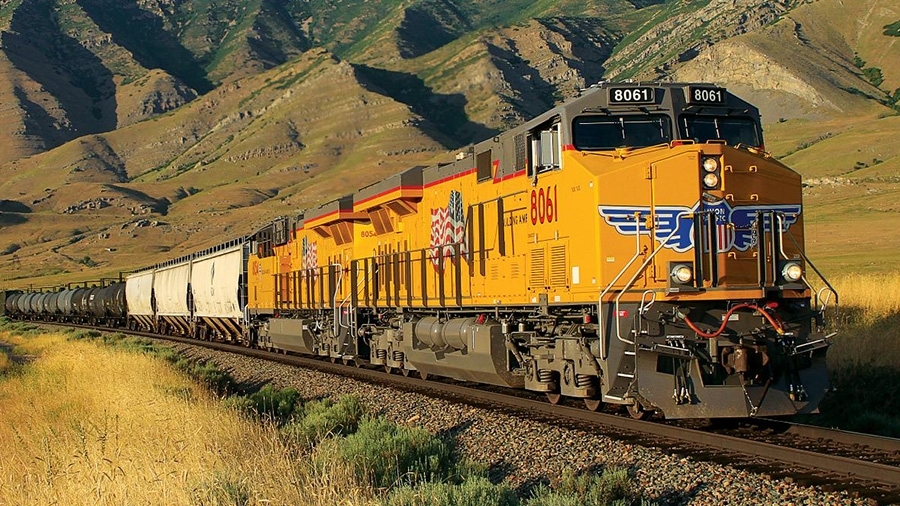 Schneider recently completed the transition of all its western rail operation to Union Pacific Railroad, making it the largest company driver dray fleet on the rail network.
Schneider and Union Pacific have been collaborating closely over the past year to ensure operations, technology, sales and customer teams were aligned to ensure there were no disruptions for customers during the transitions.
Schneider's decision to work with Union Pacific moves them closer to their goals of doubling their intermodal size by 2030, thus reducing CO2 emissions by 700 million pounds per year, by 2030. A ton of intermodal freight can be transported up to 500 miles on just a single gallon of fuel, making this transportation mode ideal to help shippers moving long-distance loads meet their organizational sustainability goals. Working with Union Pacific also provides a reduction in idling time and increased route optimization that leads to a cut in vehicle emissions. Additionally, Schneider announced in 2022 that it would be adding 92 battery electric vehicles to its intermodal operations in southern California, giving customers even more ways to cut emissions.
Beyond sustainability benefits, Schneider's intermodal fleet, one of the largest in North America, now has access to more rail lanes and direct connections on transcontinental freight as a result of the partnership with Union Pacific. The railroad's additional lane options and consistent rail departure frequency provides customers with more options, better reliability, and ultimately greater control over the supply chain.
Lastly, during this transition, Schneider and Union Pacific worked together to ensure driver efficiency at the terminal, through terminal processes and technology, further reducing delays in transit.
Regulatory information
Schneider publishes this regular transportation market update to keep you informed of freight market conditions, supply and demand influencers, and disruptions that may impact your supply chain.
This Market Review Update is intended to provide you with high-level macroeconomic and general industry data that may be relevant to your business. This update should not be used for any other purpose. This update does not state or imply anything about Schneider's performance, results, operations, strategy, projections or plans. The purpose of this update is to relay statistical and relevant facts from various industry professionals. This update does not predict or forecast any economic or industry outcome or results. This update has been prepared on the basis of information made available by third parties; Schneider has not attempted to independently verify any such third-party information.
This report focuses overviews the Transportation Market.View the Market Update focusing on Mexico transportation here.
For the latest information on hurricane season and the impacts on supply chains, please see our weather-advisory page.
Drive your business forward
Sign up to receive our industry leading newsletter with case studies and insights you can put to use for your business.